While most wedding designers use luxurious fabrics of duchess satin or Chantilly lace, these resourceful women decided to use a medium most of us get embarrassed from having it hanging from the bottom of our heel. An annual contest held by Cheap Chic Weddings challenges contestants to create wedding dresses using nothing more than Charmin toilet paper, glue, tape and a needle and thread.
The winners were announced and the results will make you see toilet paper in a whole new stylish light. When we first saw these amazing gowns, we knew we just had to show them to you!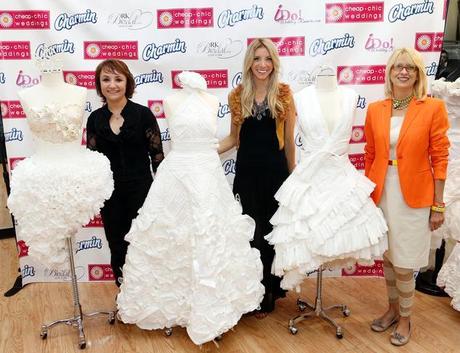 Mimoza Haska of South Carolina grabbed the honors for her interpretation of the Swan Queen, with her ballet-inspired creation which featured a high-low hem skirt, bustier, lillies and even a crown headpiece. The entire look took over 16 rolls of Charmin, Elmer's glue, paper tape and a needle and thread.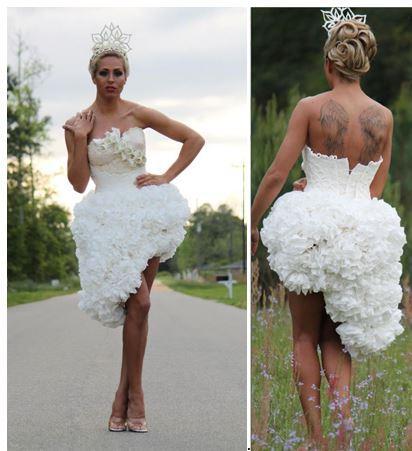 It is amazing how chic and well crafted these gowns look! Simply Stunning!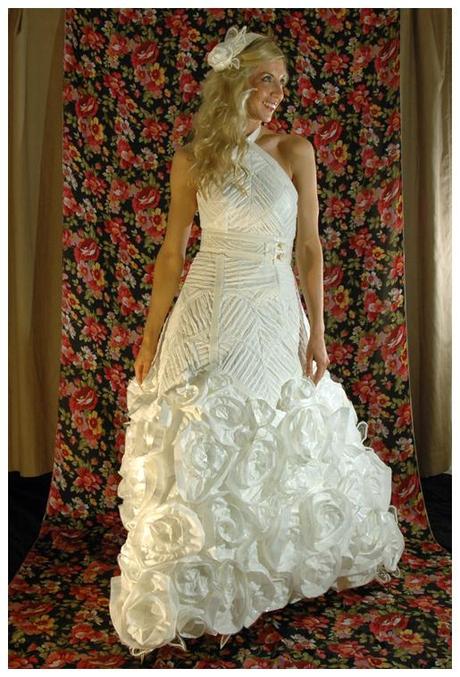 2nd Place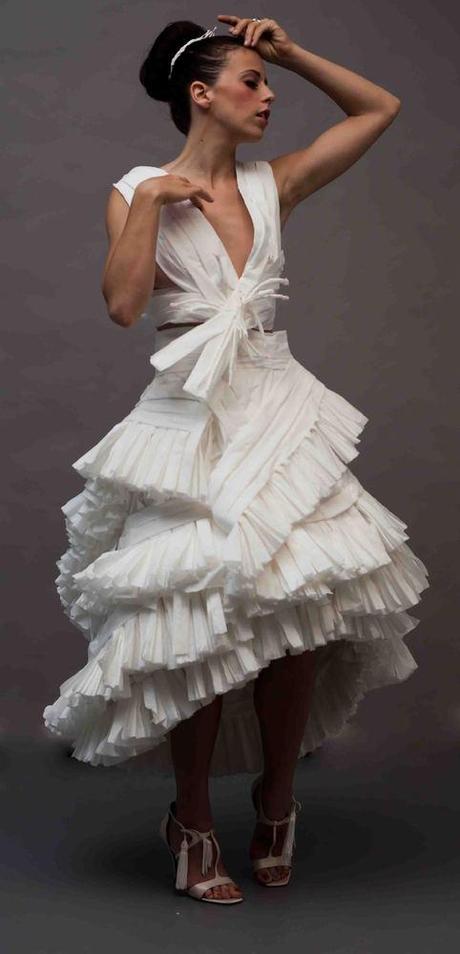 3rd Place
Whether or not you choose to walk down the aisle in fabric or paper, accessories help add glamour and polish to your look. Check out our bridal collection, for lovely looks specially made for your big day!