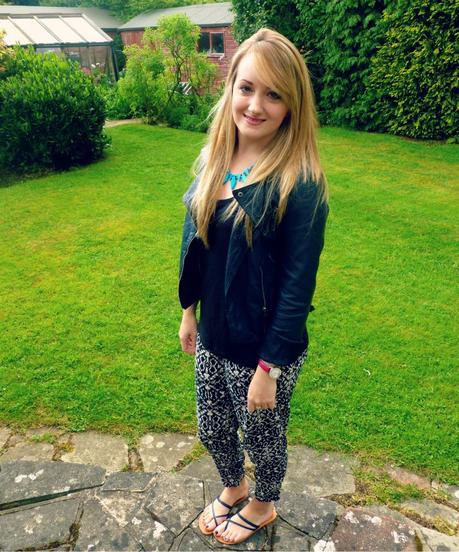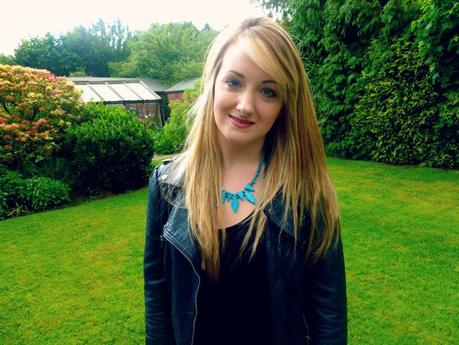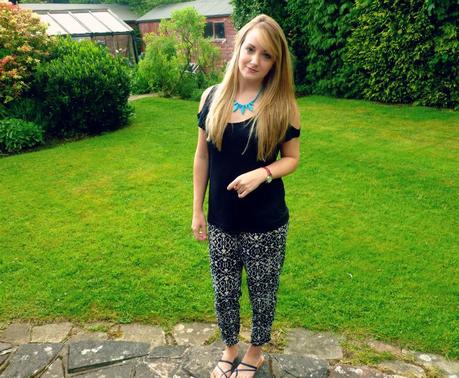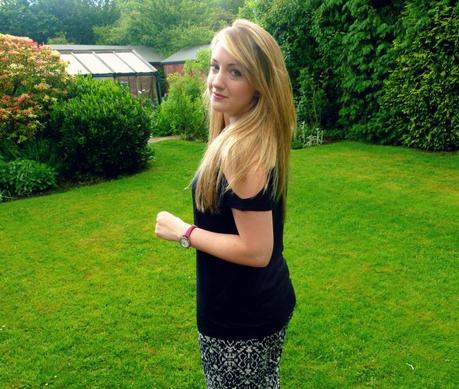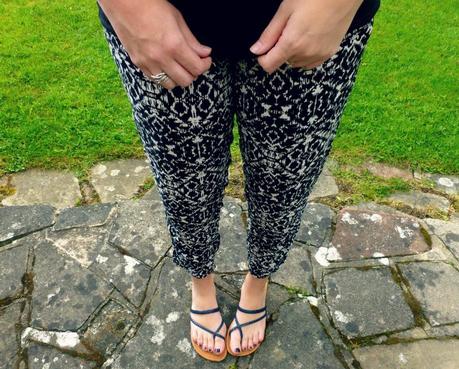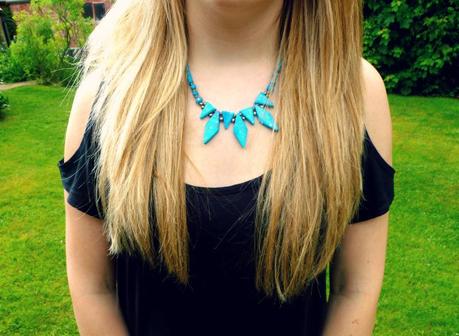 Trousers: New Look
Top: New Look
Sandals: Primark
Jacket: Miss Selfridge
Hmmm for someone who 'only ever shops in NewLook for shoes' I sure am wearing a lot of their clothes! Absolutely love these trousers - so so comfy and a bargain at £16 (I think). Perfect for both chilling out around the house as well as going out for some drinks in the sunshine. Can't recommend them enough!
Oh, and I'm also in love with this style of top at the moment! Got a raspberry coloured one from Zara with slightly thinner shoulder straps, but actually prefer the NewLook ones which are a bit more chunky. The top was a bargain too actually, can't remember exactly how much but under a tenner for sure. 
Would you wear patterned trousers?