Looking for ways to involve your little ones in Halloween decorating? Make these 3D paper spiders which use little hands as the template. Click on over!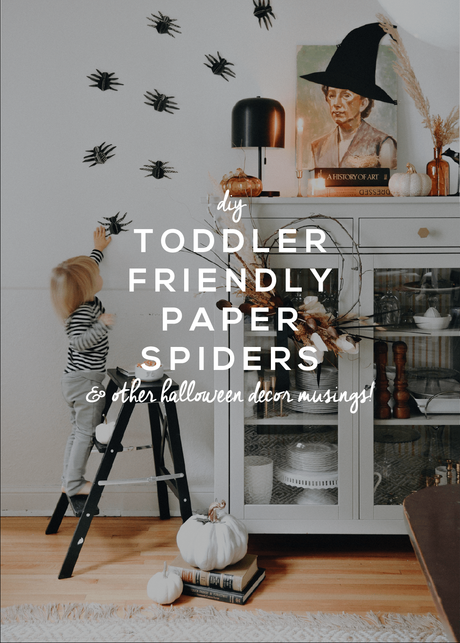 Halloween. It's not something I whole-heartedly embraced until my daughter, Sylvia came along. Post-college, I fell out of the Halloween loop, but becoming a parent has helped me see the cooky, spooky fun through her eyes. Now it's become a bit of a personal mission to find ways to make it special for our family, especially this year. She's 2-1/2 and is starting to grasp the concept of dressing up and all the "eerie" things that make up Halloween. I say "eerie" in quotations because, come on. She's 2, and it's more about fun than actual fright!
BTW, she told me she wants to dress up as a ballerina kitty cat, which I think sounds super doable, so hopefully it sticks until the big night!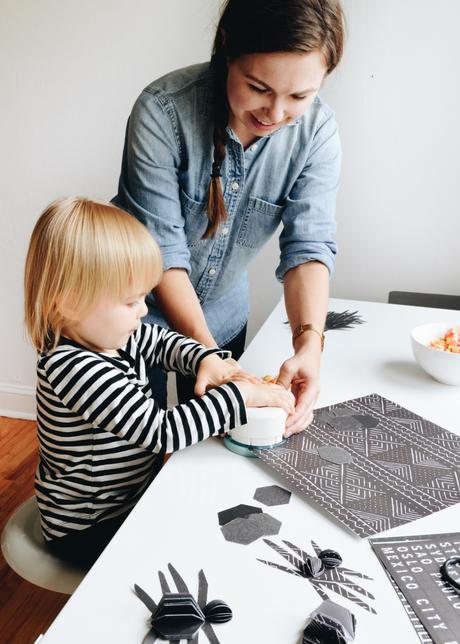 As I was scheming what I could make with Sylvia to decorate the house, I came up with 3D paper spiders that use toddler fingers (or anyone's fingers!) as the template. She loves helping me with projects, and I love sharing my love of making things.
We went to Tuesday Morning for supplies because I knew they'd have a healthy paper selection to choose from, as well as paper punches at good price points. The rest of the tools + materials for the DIY spiders were pretty standard office supplies, i.e. stapler, pen, scissors that we already had at home.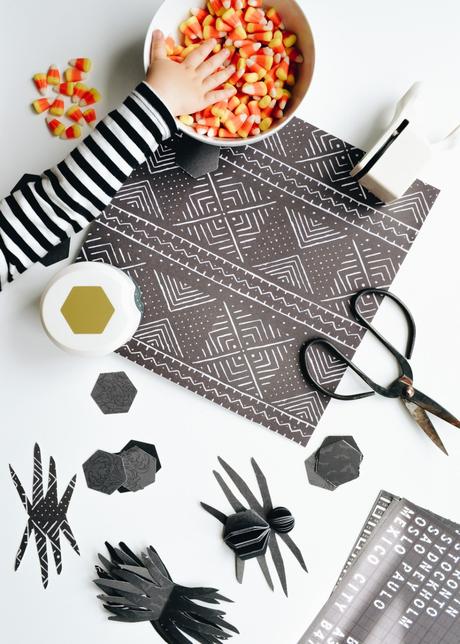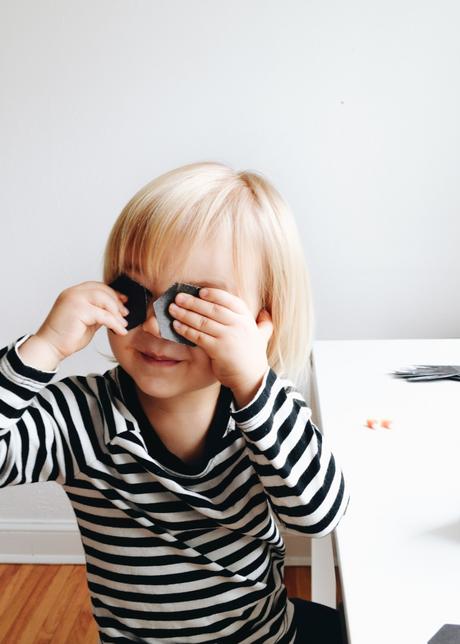 While we were there, we picked up a few faux pumpkins, a crow votive holder, candy and a healthy haul of dried/faux florals to round out our decor. I'm continually impressed with Tuesday Morning's dried and evergreen floral section. If you've worked with dried florals at all, you know they're a pretty penny. Tuesday Morning's are MUCH less expensive!
I like faux pumpkins for inside the house, because they last all season long, and transition easily into Thanksgiving. I don't have to worry about them rotting + oozing all over. The downside is storing them for the rest of the year, but I think it's worth it.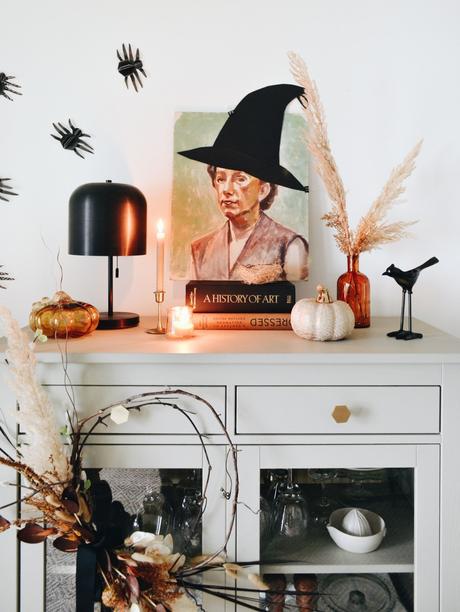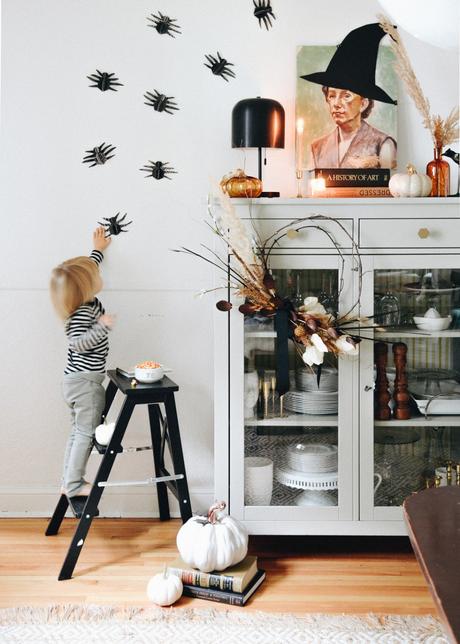 Also! with my haul of decorative paper, I cut out a witch hat for our vintage portrait lady. LOL. It's these silly, spooky details that epitomize our Halloween decor game plan: Work with the decor we already have around the house and enhance it with inexpensive, festive crafts. The paper hat is attached to the painting with mini binder clips so it won't hurt the painting. If your portrait is framed/behind glass, use painter's tape to attach the hat in a more seamless way.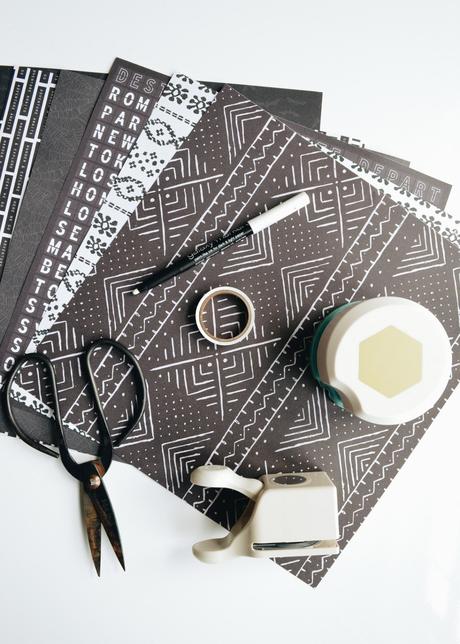 Let's get down to brass tacks with these 3D paper spiders, shall we?
Materials: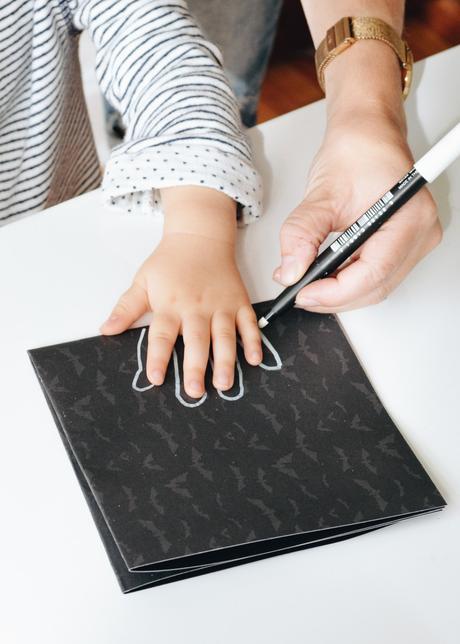 Decorative Construction Weight Paper - Any fun paper is great for the spider legs. Double sided paper works best for the 3D body and head
2″ paper punch - could be a circle, hexagon, heart, diamond, or any simple shape for the 3D body
1″ paper punch - could be a circle, hexagon, heart, diamond, or any simple shape for the 3D head
Pen/marker
Scissors
Stapler
Double-sided Tape
Painter's Tape (to adhere the spiders to the wall)
How to Make: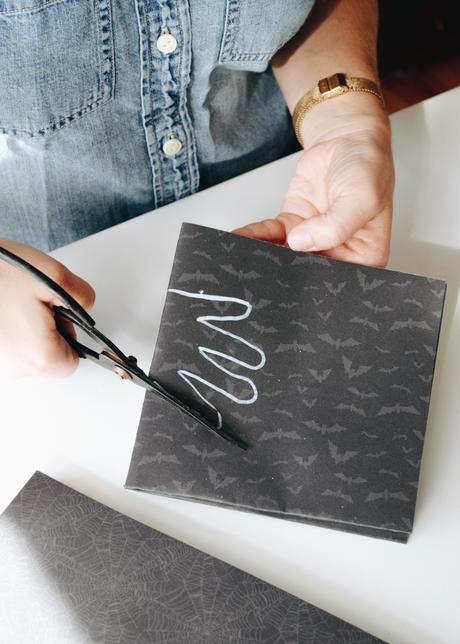 1. Fold paper in half and have your child place their hand on the fold of the paper. Trace their 4 fingers (pointer to pinkie).
2. Cut out the shape. (I did this part as Syl is too young to wield scissors.) For elongated spider legs, I cut the "fingers" longer than I initially traced. Once cut out, open up the folded paper and set aside.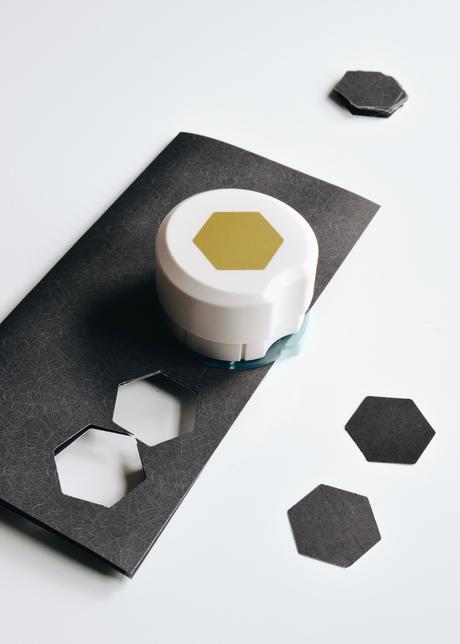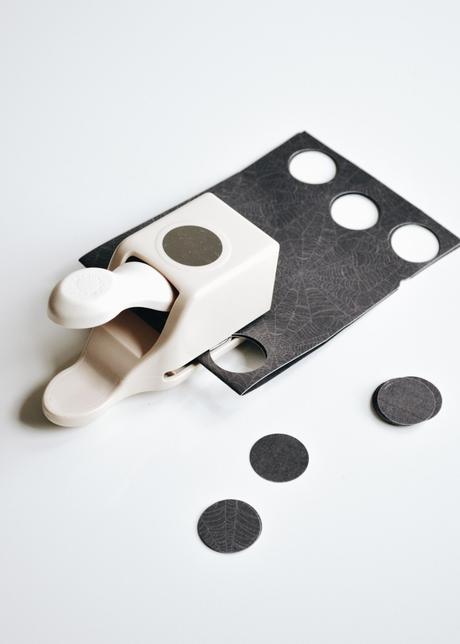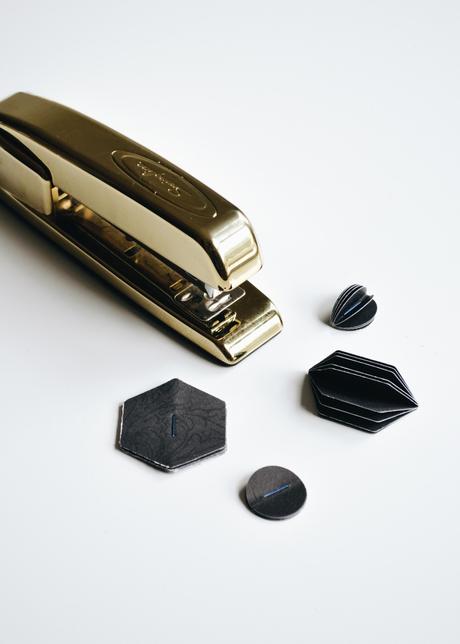 3. Use your 2″ and 1″ paper punches to cut out a BUNCH of hexagons and circles (or whatever shape punch you're using). You'll need ten 2″ hexagons, and ten 1″ circles per spider. Speed up the process by folding over your paper and cutting 2 at once.
4. Stack 5 hexagons in a pile. Fold the pile in half to create a center line down the center. Flatten back out and staple the stack of hexagons on the folded center line. Repeat with a 2nd set of 5 hexagons.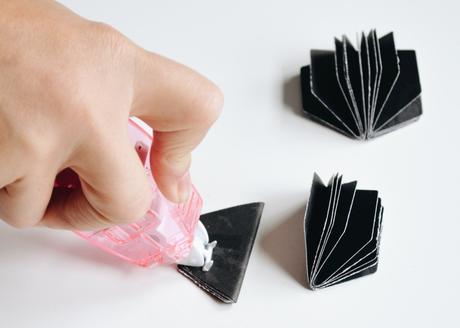 5. Next do the same with the 1″ circles. Stack 5 circles in a pile, and fold in half. Staple the stack of circles on the folded center line. Repeat with 2nd set of 5 circles.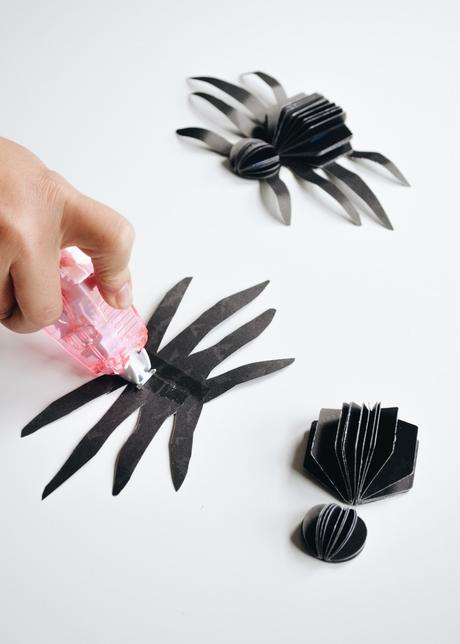 6. Refold the stapled stacks of hexagons and circles, and apply double sided tape to the outside face. Then adhere two hexagon stacks together to create the 3D hexagon body of the spider. "Fluff" the paper fins. Do the same with the folded circle stacks to form the spider's 3D head.
7. Use double sided tape to adhere the 3D "body" and "head" to the spider "legs" you made in step 2. Use your fingers to bend or scrunch up the spider legs slightly for a more realistic look.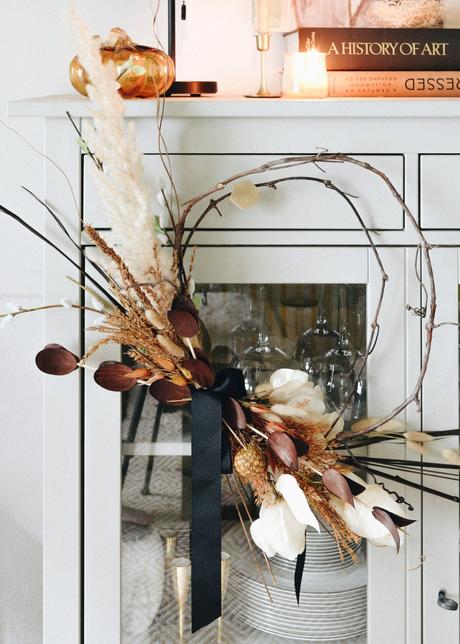 8. Use painter's tape to attach them to the wall.
Dried Floral Wreath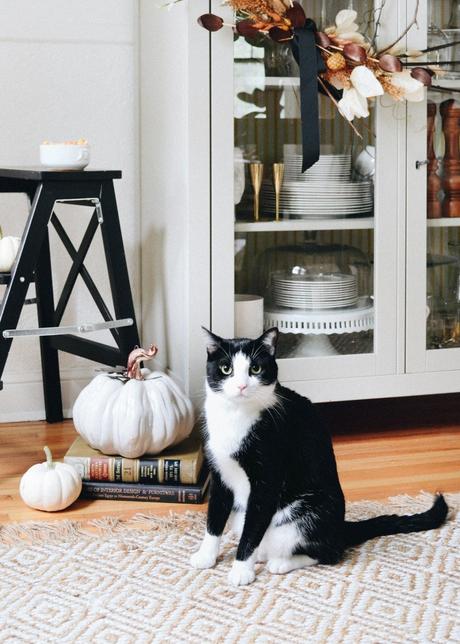 As I mentioned earlier, I also picked up some dried and faux florals to make a wreath as well. Even though it's Halloween, I wanted to make sure I still have some organic elements around the house. Dried florals are obvi perfect for Fall. Incorporate them in September, and they'll have legs through to November. I'm doing a tutorial on how I made the wreath on Instagram Stories. Come join me over on IG if you're interested!
This post has been sponsored by Tuesday Morning. All project ideas and opinions are my own.
Hope you enjoyed our projects! Tuesday Morning really came through as a one stop shop! Find the Tuesday Morning near you and get your Halloween craft on too!
Simple Skull Vase DIY Last Minute Costume: Jimmy Fallon's Tight White Pants Halloween Decorating in the Kitchen with Bigger Than the Three of Us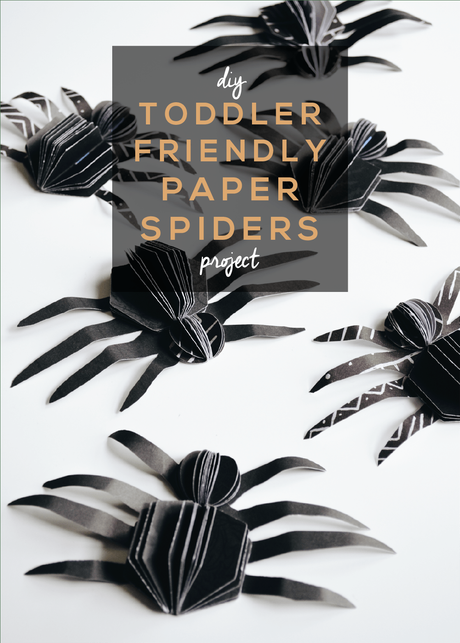 More Inspiration: