The little man has been testing out the Toddlebike 2 for the last couple of weeks, prior to it's launch today. 


The Toddlebike 2 is a pre balance bike created by the super talented Jo Hockley, who has filled the gap between baby ride-on toys, and toys for older children such as bikes or scooters. It's suitable for toddlers who can walk confidently and is probably the little mans most favorite possession. It comes EVERYWHERE with us, but because it's so light, I really don't mind.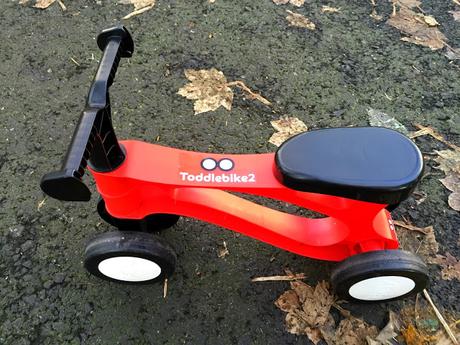 The Toddlebike 2 weighs 0.8 kg which is around three times light than most balance bikes on the market. It's so light that the little man can quite easily carry it along himself, something he loves to do, almost as much as riding it. 
The bike is light enough to tuck under your arm, put underneath the pushchair or even hang over the top of your change bag.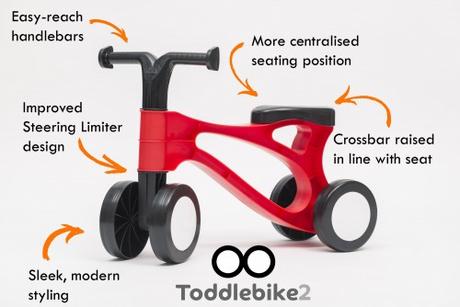 The Toddlebike 2 is ideal for promoting independent riding and gives little people their first proper taste of being on a 'bike'.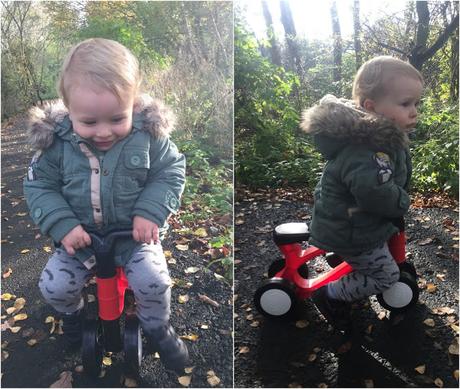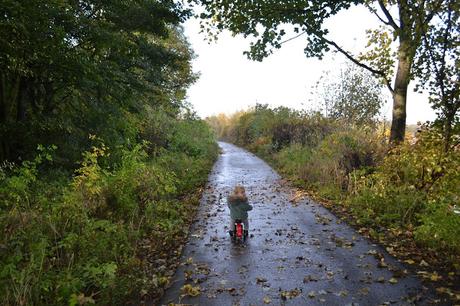 The wheels are quite narrow so I wasn't too sure the little man would be able to keep his balance, but I needn't have worried, h
e was on it in a flash and was able to scoot across the room far too quickly/quickly after about ten minutes. He'd extremely confident on the Toddlebike 2, 
he's able to move very fast and likes trying out stunts!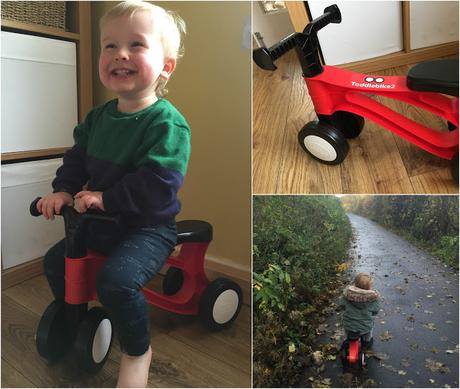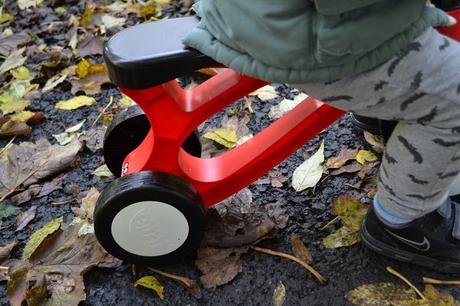 It can be used both indoor and out, and because of it's simple design it's easily rinsed down which means dirt isn't transported into your house. It's also waterproof and weather proof so a good wash won't do it any harm.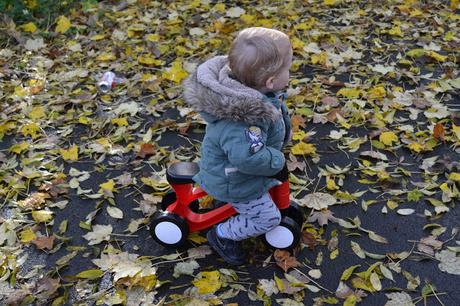 The Toddlebike 2 is available in three bright colours - midnight blue, pinky pink and racing red and costs a very reasonable £23.95 which includes free delivery. Although the cost is minimum the Toddlebike 2 still comes with a 3 year guarantee which I think is fantastic, it shows how confident Jo is, in her product.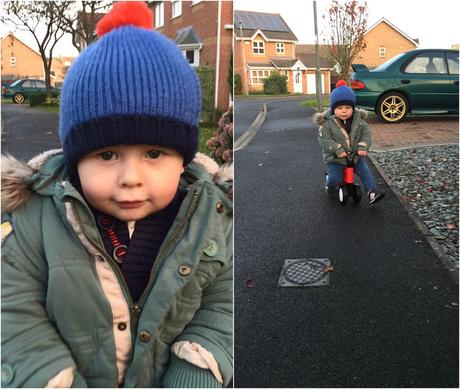 The Toddlebike 2 is TUV and CE certified and made within the EU. It's made using durable plastic and the axles are made from steel, meaning despite it's light frame it's very robust and sturdy. 
I think the Toddlebike 2 would make the perfect Christmas gift for a toddler ready to try out their very first 'big' bike. The design and quality is exceptional and I think the price is great, and best still, the little man loves it. 
So many people have commented in the little mans Toddlebike2 while we've been out and about, so clearly it appeals to others, not just us. 
*We were sent the Toddle bike for review purposes. Opinions are our own*