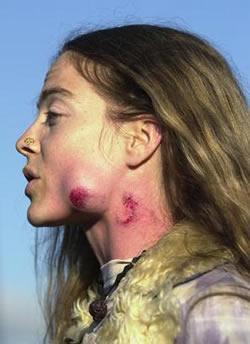 Ouch!
RUBBER BULLET NEWS WATCH
:
Scotland Yard will have firearms officers on standby to use plastic bullets against protesters should (Wednesday 9th November's) student demonstration in London turn violent.  
Up to 10,000 protesters are expected to attend the march in central London. More than 4,000 police officers will police the march, a number Scotland yard said was higher than usual following trouble at previous demonstrations. [source TELEGRAPH]
the main aim of this short post is to chart the demonstrations happening today (by Student Fees demonstrators and Anti-Capitalist/Occupy protesters) and see if The Authority's trigger-happy rubber-bulleters will exercise their ultimate discretion to use You The People as target practice.
Get organised not kettled, this time, eh lads?.
More updates as they come in...