Las Vegas abstract artist Tim Hovde paints multiple layers of oil with thick splashes of color, then scrapes the surface to create the texture and movement in his vibrant canvases.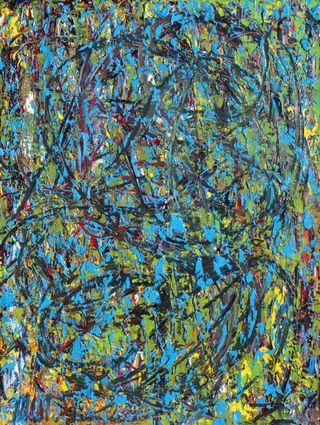 Dans le Jardin - Bleu, 40" x 30" oil on canvas by Tim Hovde.
Tim's work is shown in galleries and museums around the United States and is in private collections in the US and Europe.  He is represented by the Muir Fine Art Gallery in Houston, Texas, among others.
   Ominous, 72" x 64" oil on canvas by Tim Hovde.
Tim says his abstract impressions "are based on nature: the landscape, the garden, the beauty and movement that is found only in these places."  His "Dans le Jardin" series was inspired by an afternoon spent walking through the Jardin des Tuileries in Paris.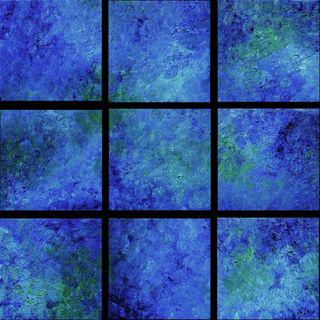 Pooling Reef Four, series of 12" x 12" oil on canvas by Tim Hovde.
Tim is a self-taught artist, but says he grew up immersed in a world of art, music and photography.  Go to his art website to see more of his intense canvases.