Massachusetts abstract artist Debra Corbett's favorite shape to paint on is the square, and I agree with her that this shape is a natural container for non-representational painting. Debra says her art is a cross between sculpture and paint because the texture of the surface is critical.  In addition to acrylic paint, she uses glazes, powdered pigment, collage, plaster, handmade papers and graphite to create her surfaces.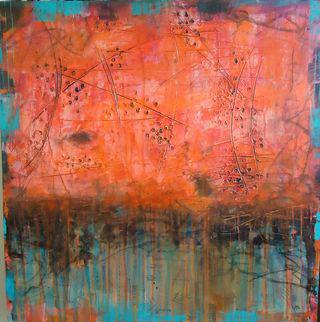 Heat Force, Mixed Media on Canvas. 30" x 30" by Debra Corbett
Debra says her work is "all about the surface and what it tells the viewer. My attraction to this non-representational subject matter is based in a desire to almost play with the materials and create an end result that has rich texture, good color passages, and a strong tactile surface.  My goal is to have the viewer react in an emotional way while bringing their own personal interpretation to the work."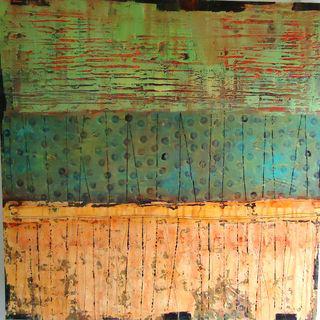 Spring Tide, 30" x 30" mixed media on canvas by Debra Corbett
Debra is represented by the Ventana Gallery in Santa Fe, NM, where you'll find a good representation of her art.  She was recently juried into the Copley Art Society this year as well as the Cambridge Art Association.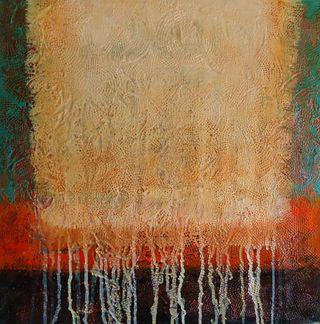 Lace Maker, 20" x 20" mixed media on canvas by Debra Corbett
 Check out Debra's art website to find more of her wonderfully evocative paintings.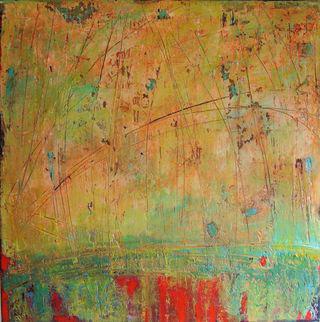 Fade to Spring, 24" x 24" mixed media on canvas by Debra Corbett