I am no scientist but I do like to do my own little Heath Robinson type experiments in the garden. I like to find out what happens to similar plants subjected to different conditions.
  I have always been a bit of a wuss where temperature is concerned, and have never subjected my seedlings/ young plants to goosebumps and chattering teeth (metaphorically speaking!).  I am not a risk - taker, so have always erred on the side of caution, and kept young plants in the kitchen/ conservatory, rather than my unheated greenhouses, until there is absolutely no risk of frost.  (See previous post  'My seedling guests are confused ... '). I want them to be healthy, happy plants and so give them optimum conditions to help them to prosper.
I have grown lots of 'Bishop's Children' from seed this year, dahlias with 'Bishop of LLandaff' parentage, but in a variety of rich bright reds/ oranges with dark foliage. I have grown them successfully before and the beauty is that you never know what you will get. Very exciting!
Because I had so many, I decided to try my little experiment and keep most inside whilst putting one tray in my unheated, but very solid, greenhouse.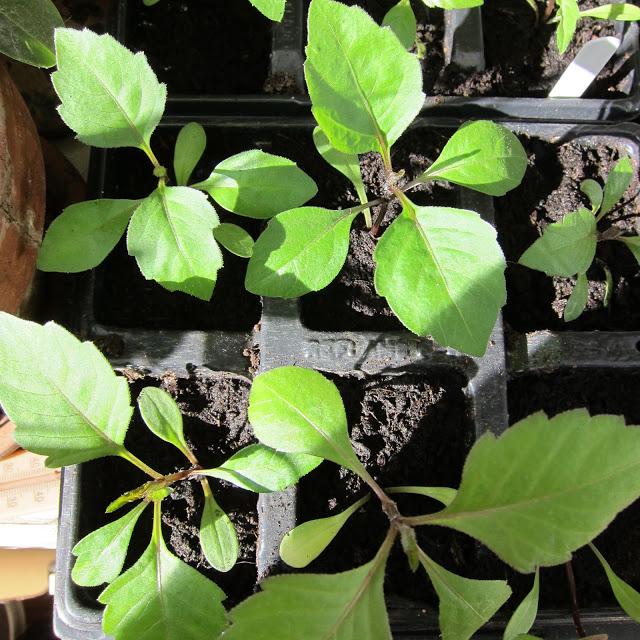 These are the ones kept in the warmth and light of the conservatory by day and kitchen by night. Happy, healthy, growing on fast...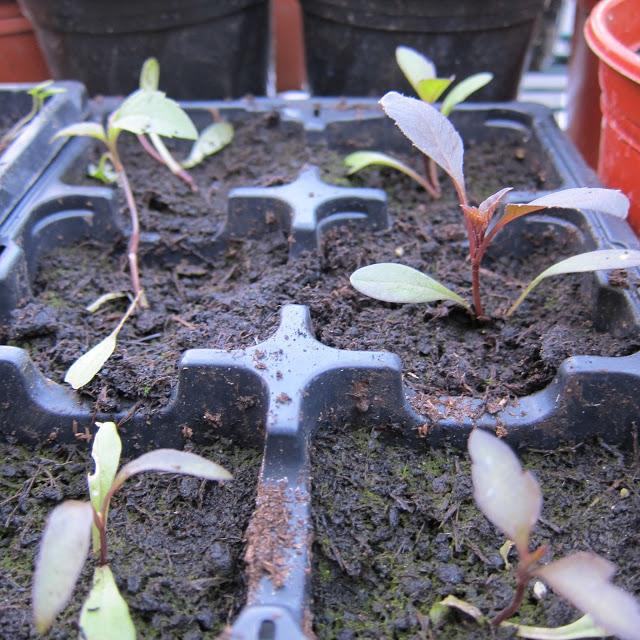 I feel so guilty ... these poor little souls were left in the greenhouse to take their chance. Still alive - just - much smaller and stockier,  and with much darker foliage. They were sown on the same day from the same packet of seeds.
Then I did the same with some Delphinium seeds ('Pacific Giant') - these are the ones in the toasty warm :-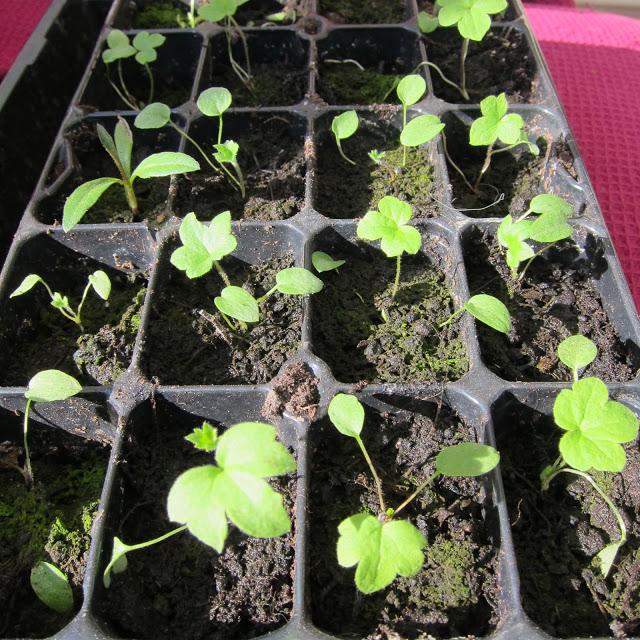 Hmm , spot the imposter  in the seed tray above !
Below are the ones I was cruel to, and banned to the greenhouse. I know they are hardy plants, but all babies need cherishing !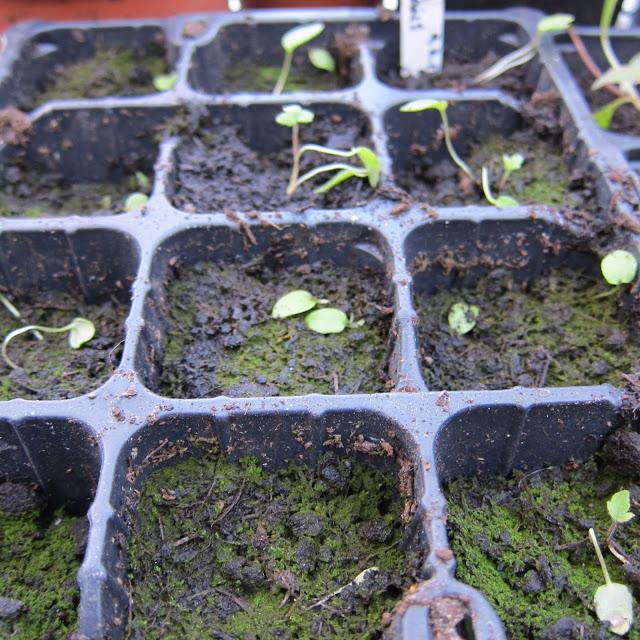 All this experimentation has only served to reinforce what I already knew, that temperature plays such a big part in happy, healthy plants.
I will have to rescue the stalwarts from the greenhouse, now, and see if they catch up to the size of the others. Watch this space ...