"To me blew me away" is Google Translate's take on "넌 내게 반했어" – the title of a South Korean youth melodrama called (in English) Heartstrings. (The correct translation of 넌 내게 반했어 is actually "You've Fallen for Me.")
Wikipedia's entry for this TV series topped the list when I Google-searched "heartstrings" yesterday.
After you admire the heart in the stylized title, click the image to see the music video for "Because I Miss You" by Jung Yong Hwa – vocalist and guitarist of a band called The Stupid and lead actor in the series, where he plays a university student majoring in Western Music.
The deer-in-the-headlights kiss at 2:00 of the video is priceless!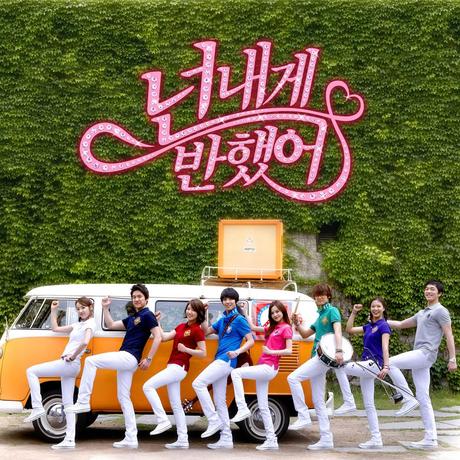 The cast of the Korean drama "Heartstrings" ("You've Fallen for Me")
Click to view the music video for "Because I Miss You" by Jung Yong Hwa