Once again, the month of August has breezed past us like a storm! If you recall, many of our past posts have been short snapshots of what fall fashion would entail and how to wear the different trends. If you've forgotten (we forgive you), here's a little recap: think black and white as a combo, as well as polka dots, bright colors, mixed prints, long coats and lace collars.
At 1928, we're all about accessorizing and going vintage. But since fall fashion involves more layering and coats, it'll be a little more challenging to accessorize with covered up necklines and arms. That's why we love brooches for the season! They're so versatile and can be pinned on a multi-strand pearl necklace, used as a hair piece, belt embellishment and, last but not least, as a classic adornment for your top—which will be the focus of today's post.
As you know, 1928 loves to create modern replicas of beautiful vintage jewelry discovered in many unique places like the vaults of rich European capitals to the attics of old American estates.  Recently we added a few of these beauties online, which all pair amazingly well with some of the fall trends below!
To start, the Seneca Throne of Beauty Ring Brooch is an Antiquities Couture piece that screams vintage extraordinaire. This one-of-a-kind brooch mimics a throne with multiple rings hanging from the center. A sure collector's item, and head turner. Looks great with edgy mixed prints and distressed looks—which Comme des Garçons is a master of.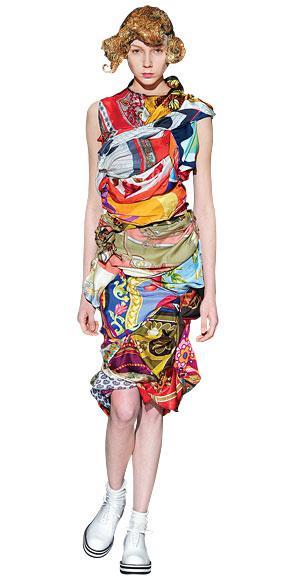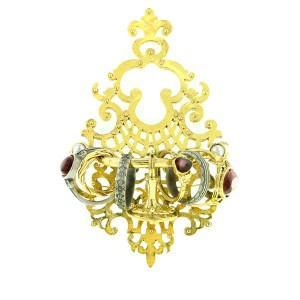 Next in line we have the Lady Goddess of Beauty Cameo Brooch, which is reproduced from a 17th century design. Carved on a ground of variegated, darkened jet simulated shell, its gold tone frame is set with faux pearl beading and is highly polished for that luxurious effect. This fall, designers like Marc Jacobs incorporate lace collars channeled in a Victorian style, so don't be afraid to experiment with your favorite cameo accessory.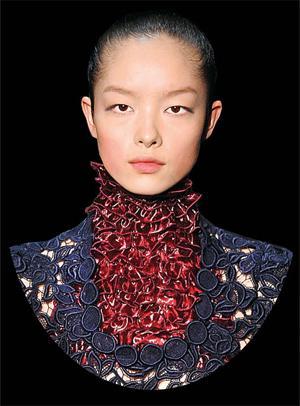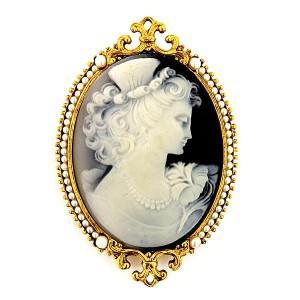 This Antique Precious Gem Scale Brooch is also a vintage replication that features shimmering mother of pearl stones and crystals that sparkle at every move. Accent your coat collar with this unique find and you'll feel beautifully balanced and accessorized!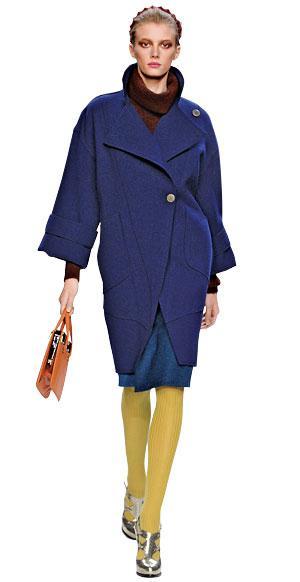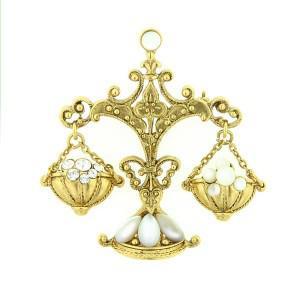 The Diadem Crown Brooch is regal in style and fit for a queen. Made with crystals, black enameling and intricate details, this crown brooch goes well with the fall trend of long coats.