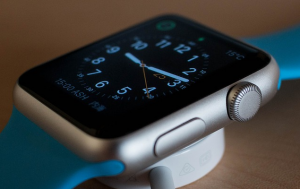 The Apple Watch is the new "it" gadget right now, and there's been a lot of buzz about how businesses and consumers will use it. Most businesses are also asking themselves whether it's worth the investment to build an app for the Apple Watch. In order to answer that question, there are a few factors to consider.
How it Works
The Apple Watch does not work as a standalone device; it needs an iPhone 5 or later to act as its "brains." That also means there are no standalone apps for the Apple Watch. Developers have modified iOS apps to include features that will work on an Apple Watch, in addition to working on other Apple mobile devices.
That means that before you even think about building an app that will work with the Apple Watch, it's important to make sure your other smartphone or tablet apps are where they need to be.
Who's Building Apps
During a recent earnings call, Apple said that in the first week of the Apple Watch's availability, there were 3,500 Watch apps users could choose from. So far many of them are fitness apps and apps from travel-related businesses including airlines and booking sites.
Other apps making an appearance with Watch-specific versions include Apple's Keynote and Microsoft's PowerPoint, both of which let you control slide shows from the Watch's screen; team communications tool Slack, which lets you display team messages and make quick replies from your wrist; and Evernote, which lets you use the Watch to search for notes, dictate, and create reminders.
The common thread among these apps is that they're not doing anything drastically different than their original function. Instead, they're offering something small, simple, and visual that you can easily do from the Watch.
Which Businesses Will Benefit From Having an Apple Watch App
That takeaway so far from Apple Watch users seems to be that just because you can build a Watch app doesn't mean you should. Given the limitations of the Watch, namely its size and battery power, not every smartphone app will translate well.
Businesses that can fulfill a need for snapshots of information or simple functions – and can fulfill those needs on a small screen – will benefit from developing a Watch app. So far, it seems like the best-received Watch apps have been those that do one thing, and do it well. Calling an Uber or having a notification that your flight is boarding, for instance. Watch users have been frustrated with apps that try to do too much on a small screen, like showing photos or requiring the Watch wearer to type in information.
If you want to reach customers in a streamlined, easy way, it's worth looking into modifying your existing iOS app to work on the Apple Watch. To learn more about creating an Apple Watch app, visit Apple's WatchKit.