Salomon X-Trail Pilipinas 2012 – Road & TRail. Make Your Mark.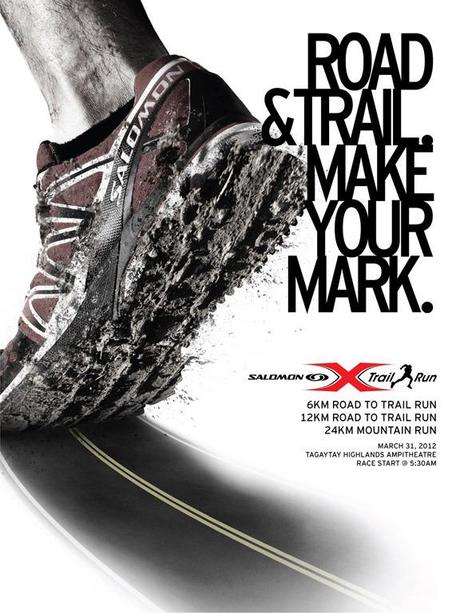 I won't forget that Salomon X-Trail Pilipinas 2012 is my first ever trail running event together with Joshua Tadena my running buddy, this is our first run together in fact and after this we joined many more running events including bike events today. My first time to join this trail running event is my first ever DNF or Did Not Finish on a race so I looked forward the next year to  get my revenge. We really Make our Mark on Road and Trail.
Running Buddy Josh and Me at the Salomon 24K Mountain Run Tarpaulin.
At dawn without any single lights, a single track is ahead of us and look who's in front of me?
Yes, it's Lakay Rene "The JazzRunner".
Steep climb ahead and a rope is needed to be able to go on top. I love this portion of the run.
Salomon X-Trail Pilipinas 2013 – Rule the Road – Tame the Trails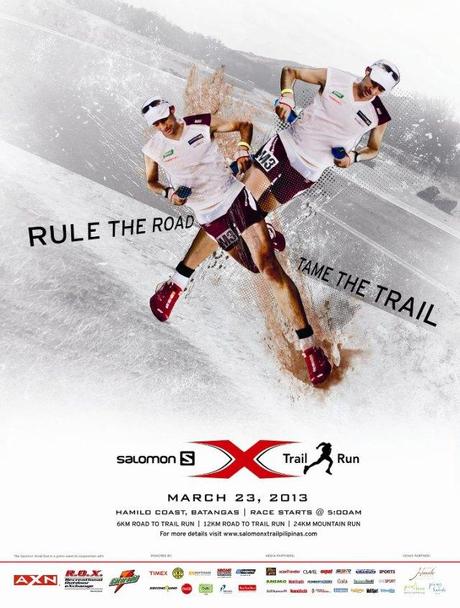 The next year me and Josh signed up again for Salomon X-Trail 2013and looking forward to avenge our DNF status and this time with another running friend Brad Sibaluca that we also meet in 2012 Salomon Run in Tagaytay Highlands, we all taste the DNF status but this time I took my sweet revenge.
I Ruled the Road and Tamed the Trail and I was able to clock in and finished the race within cut-off time and was able to get my medal but sad to say Josh and Brad still didn't make it to the finish line and tasted the 2nd DNF and that made Josh quit trail running and focused more on his road running, he added bike  and started joining duathlon races.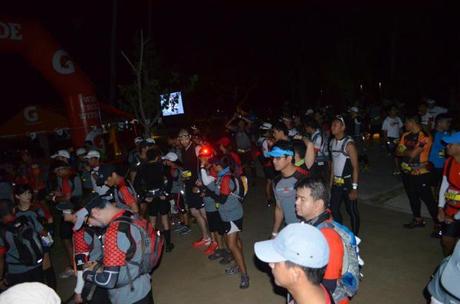 Me, Joshua and Brad at the starting line up of 24K Mountain Run. I am all pumped up.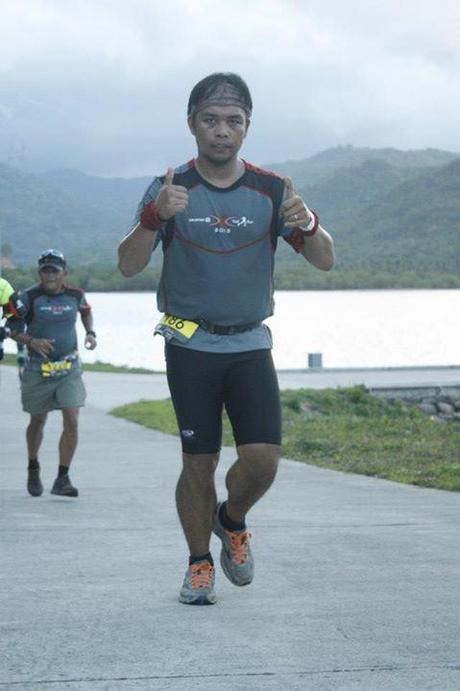 This is my giving a thumbs up at the turning point of the first road run going to the trail section and beach run until we reach the highest mountain peak going to the finish line.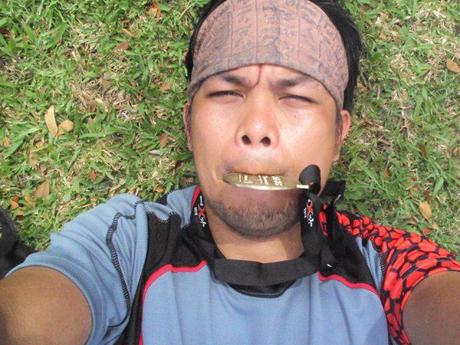 It is time to taste the sweet victory. I took a selfie picture of me biting my Salomon Medal.
Salomon X-Trail 2014 – Out Run the Road, Outlast the Trail

This year though, even though a trail running friend Iris offered me a free kit so that I can join 2014 Salomon X-Trail 24K Mountain Run but I had to bail out because of schedule conflicts in our company summer outing.
So I cannot Out Run the Road and Outlast the Rail because I will be on shift at this time and to pamper myself I said to myself there would be next time. Thanks for the offer Iris, break a leg, good luck to you and to all my trail runner friends. Embrace the beauty of the scenery and don't be caught up, conquer your fear.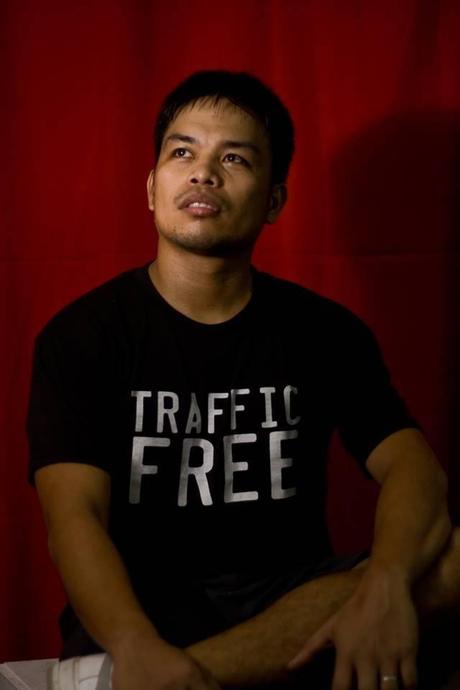 I will see you next year Salomon X-Trail and you bet I will get that finishers medal.
Good Luck Guys!
16.033333
120.550000