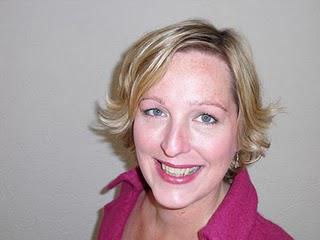 I am pleased to welcome Stephanie Ward to the Tiptoe Through the Tulips Interview series! Stephanie is a Small Business marketing coach through her own company Firefly Coaching. With 12 years as an expat in the Netherlands under her belt, Stephanie has some excellent things to share here. Welcome Stephanie!
How long have you been living in the Netherlands and what brought you here?
Wednesday, January 26, 2011 marked twelve years of living in the Netherlands with my love. He is the reason I moved here.
Do you plan to stay in the Netherlands, move back to your home country, or try somewhere else?
I don't have any plans to move anywhere and I always say, "never say never." I really feel at home here and love the life we've created together. If some fantastic opportunity emerged for us that involved moving to another country (my home country of the US or somewhere else), I'd consider it.
What do you do during the day (job, stay at home mom, entrepreneur, student, etc)?
I'm an entrepreneur and started my business, Firefly Coaching, in 2002. I'm a Marketing Coach for Small Business owners. I help my clients attract more clients and grow their businesses. I offer a free special report, 7 Steps to Attract More Clients in Less Time at my websitehttp://www.fireflycoaching.com/. There are also loads of free marketing articles, videos, and posts on my website.
Many of my clients are expats and I also work with small business owners who are locals in their various cities. Since I do all of my marketing coaching over the telephone and via e-mail, I can work with people all over the world.
It's a thrill to help small business owners build a business that allows them to do what they love and earn a living.
What's the most notable difference between your home country and the Netherlands? 
Many of the differences are quite subtle and took me years to discover. One that I noticed right away, and am used to now, is the directness of the Dutch. It's great to be able to say what you think and have others do the same and no one takes it personally (for the most part).
Where is your favorite place to visit in the Netherlands?
I love to visit Amsterdam for a day of big city life. Maastricht is fabulous for a weekend getaway. And of course, I love Apeldoorn where I live. I'm so close to nature, I just hop on my bike and within five minutes I'm in the forest (the Veluwe).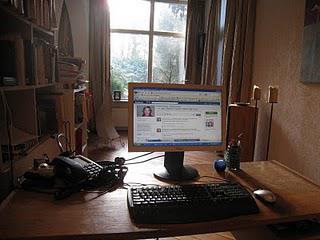 Give us one thing you love about the Netherlands and one thing you loathe…
I love the flat landscape that makes biking a breeze. I'm not so thrilled about the lack of patient queuing.
What's one thing you've had to adjust to since coming to the Netherlands and how did you adjust (or are you still working on it)?
Customer service is a different experience in the Netherlands, much different from the US. It's not that people here simply don't care, part of it is a cultural difference related to the concept that all people are equal. People keep doing whatever they're doing until they're done with it and then they acknowledge you and offer service. I wish I could say, "I'm over it" but I'm still working on it.
Do you have an embarrassing moment since you've moved that you would like to share with us (an unfortunate language blunder, or a funny getting-back-on-the-bike story)?
Um yeah, I do. I suppose everyone does. When I first moved here I noticed that many of the buses (which state their destination on the front of the bus) were headed to Buitendienst. I thought it was strange that so many buses were going to that one place and wondered where in the world it was located. When I finally discovered that the word Buitendienst means "Not in Service" I had to laugh out loud as well as feel a bit foolish. But hey, I learned a new word.
What's the best piece of advice you received that you would like to pass along to anyone coming to the Netherlands?
Pay attention to how things work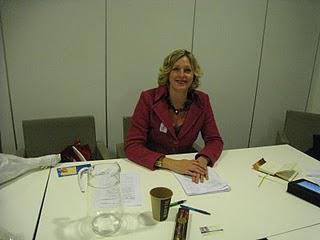 and what people say. Don't assume that things will go the way you're used to them going in your home country. You can pick up a lot just by being aware and paying attention. And of course, as much of a struggle as it was for me, life is much sweeter when you learn the local language.
Do you have any blogs or websites that you would like to recommend?
For learning Dutch I highly recommendhttp://www.talencoach.nl/. For Dutch news in English check out http://www.dutchnews.nl/. And to find out what's happening around the country have a look athttp://www.iamexpat.nl/ and http://www.expatica.com/.