Older homes have some unique features and beauty you may not find in contemporary buildings. However, the home may not meet modern demands, but careful remodeling can make your home more practical. Regardless, the process needs meticulous planning and patience.
On one hand, there are distinct characteristics that give the home identity even when there is no furniture or décor in the rooms. On the other hand, it might be difficult to modify and customize the room to your preferences. Popcorn ceilings and carpeted bathrooms from more recent decades can seem just as suffocating as the not-so-easy-to-change structural features of late-nineteenth-century homes. It might be stressful when you want to make significant changes but all signals lead to costly upgrades and installs.
The following tips can help you convert an old property into a cozy modern home.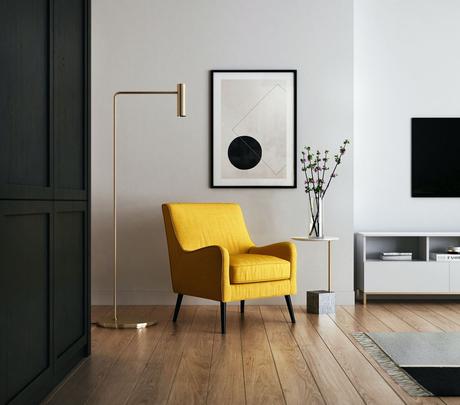 Photo credit: Unsplash
Tear Down the Walls Without Erasing the Building's History
You may need to tear down the walls when renovating an outdated house. Once you've removed the drywall and other materials, you can locate the electrical wiring, ducts, and plumbing. This makes it easier to plan a suitable layout and determine the materials you can reuse. However, it's essential to partner with a demolition services provider to assess the home's structural integrity to avoid weak points.
While modernizing your home can be a good idea, it's essential to consider its history. In fact, at least 97% of millennials uphold the value of older buildings. Some older properties have unique features like hand-carved wood posts and stained glass that are difficult to find in contemporary designs. It's essential to consider all the unique elements that should be preserved.
Replace Outdated Lighting and Plumbing Fixtures
Old electrical wiring and fittings can pose dangers; hence it's important to rework the electrical system. Most traditional wiring systems may not support the power needs of modern appliances, especially when running multiple appliances simultaneously. With the popularity of smart homes, upgrading the wiring system to support newer appliances and entertainment systems is essential.
For instance, it's critical to check the switchboard to ensure it has the full control capabilities necessary for automation. Also, your electrical outlets should meet modern standards. Most houses with two-pronged outlets may lack sufficient grounding, so it's best to upgrade to three-pronged outlets.
Traditional plumbing and drainage systems in an old house may present underlying issues. Cast iron pipes can easily develop cracks due to corrosion and seasonal expansion. Plumbing issues can lead to blockages and unpleasant odors that you don't want in your revamped home. If you don't want to break the flooring, you can go for trenchless pipe lining that uses inflatable epoxy-saturated liners inserted into old pipes resulting in new pipes.
Replace Outdated Lighting and Plumbing Fixtures
Most dated houses need flooring replacement, but it's important to consider functionality and costs. The materials may be stained, too old, or have significant defects. Older flooring may not blend with the contemporary décor and furniture you intend to use after the renovations. Updating the floor to ensure the home gets a new modern look makes sense. While vinyl flooring is less expensive, it may only last for a short time in high-traffic areas. On the contrary, wooden laminate can be installed on the existing floor, minimizing labor costs.
To convert an old property into a cozy modern home can be overwhelming, especially when you don't understand where to start. However, it's possible to include newer features to make your house more comfortable.