copyright 2021 Art of Living, PrimaMedia ,Inc,
Working from home can be nice, but it also gets tiring. Many people miss the hectic workspace and they miss their work friends. However, there are things you can do to make working from home just as nice as working in an office.
Have a Schedule
Having a schedule makes working from home easier to do. Having clear guidelines for when to work and when to call it a day helps many remote workers maintain a work-life balance. Automatic time-tracking apps let you check in on whether you're sticking to your schedule. They can also help you figure out what times of day you're most productive versus when you slack off. You can use that information to your advantage by reserving your hours of high focus for your most important tasks.
Create a Home Office
Setting up a home office takes planning and work, but if you do a good job, it can really make a difference in your work from home experience. Not everyone has the space for a home office, so it's a good idea to just find some space that is designated for your work. You could dedicate a desk area that is only for work use. You can do a little research and find out the best way to create your ideal home office.
Leave Home
To the extent that it's allowed and safe where you are during the COVID-19 outbreak, get out of the house, provided you can maintain social distancing of course. The same advice applies to people who work in traditional office settings, too. Leave the building at least once a day. Your body needs to move. Plus, the fresh air and natural light will do you good. You don't have to go to crowded public spaces to get away from your solo workspace. Take a walk or even just go sit on your porch. Staying inside all day, every day will take a toll on your mental and physical health. It'll be good for you to leave your workplace and take a break.
The coronavirus has more people working from home than ever. Working remotely isn't ideal, but there are several things you can do to make it work for you. You can have a set schedule, create a home office, and leave your home. Doing these things will make the transition to working from home easier.
Read this next: How to Prevent Bad Smells in Your Home
**JOIN ME for a Virtual Italian Easter Bake Along on April 2nd from 2-4 PM With Chef Joe Borrio , register here on
https://www.eventbrite.com/e/an-italian-easter-bake-along-tickets-142786423035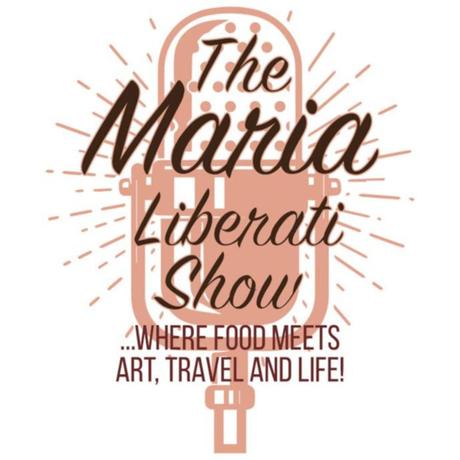 The Maria Liberati ShowGourmand World Award winning author/Celebrity Chef Maria Liberati intersects where food meets art, travel and life! Join Maria as she interviews fascinating guests in food, wine, culture, art , literature. Guests let us in to their food world and answer the question "What does food mean to you" and share the special connection food has in their life. Maria has a talent for creating common ground for people from all walks of life and many varied talents through one common denominator-food. Discover what food means to you, your life ,your history, your persona. Support this podcast: <a href="https://anchor.fm/maria-liberati/support" rel="payment">https://anchor.fm/maria-liberati/support</a>
Podcast Subscription Menu
Bananas for Banana Bread
by
maria liberati
Author and Food Writer Andrew Cotto returns to the podcast with Maria to discuss his new book – Cucina Romana: An Italian Adventure – learn more here 
In honor of Banana Bread Day, Maria shares a recipe for a fantastic Banana Bread… with an Italian twist! Join her on April 2nd for a bake-along of the same dish. Stay tuned to Maria's social media and blog for that link soon. 
Enter, "The Maria Liberati Show," based on her travels, as well as her Gourmand World Award-winning book series, "The Basic Art of Italian Cooking," and "The Basic Art of…" Find out more on https://www.marialiberati.com
—–
Intro music: "A Quick Coffee" by Borrtex – available via Creative Commons Attribution-ShareAlike 3.0 https://creativecommons.org/licenses/by-sa/3.0/us/
Outro music: "First Day of Spring" by David Hilowitz – available via Creative Commons Attribution-ShareAlike 3.0 https://creativecommons.org/licenses/by-sa/3.0/us/
—
This episode is sponsored by
· Anchor: The easiest way to make a podcast. https://anchor.fm/app
—
Send in a voice message: https://anchor.fm/maria-liberati/message
Support this podcast: https://anchor.fm/maria-liberati/support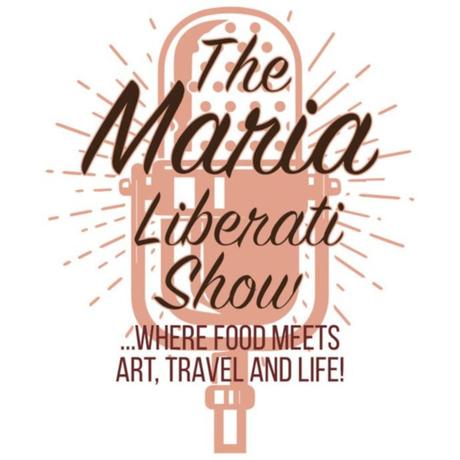 Search Episodes
Bananas for Banana Bread February 24, 2021 maria liberati Carnevale di Venezia – Souvenirs and Recipes February 17, 2021 maria liberati The Art of Food and Olive Oil February 10, 2021 maria liberati The Flavors of Life's Chapters – Chocolate February 2, 2021 maria liberati Kitchen Adventures with Maria Liberati! January 27, 2021 maria liberati Orange Marmalade Torte and Winter Wellness January 20, 2021 maria liberati A Ricotta Cheesecake at Home and Chef Stories January 13, 2021 maria liberati Kitchen Organization, Seneca and a Roman Cassola January 6, 2021 maria liberati Lentils, Pomegranates and a Lucky New Year! December 30, 2020 maria liberati The Art of Christmas Dinner and Holiday Trends December 23, 2020 maria liberati
Search Results placeholder
Listen to the latest episode of The Maria Liberati Show