If you're planning a ski holiday to France, there are a few things to do to ensure you save money and have a great time. Here are some top tips for your next skiing holiday in France: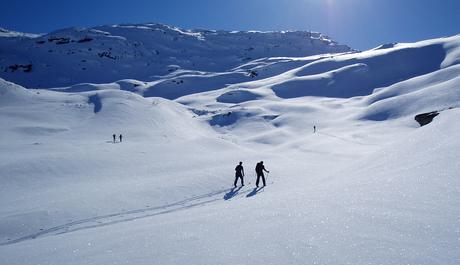 Choose the right dates
The dates you choose will have a huge impact on how much you end up paying for your trip. If you can be flexible with your travel dates, and don't need to travel during the holiday period when everyone else is travelling, you'll be able to enjoy discounts from holiday operators, airlines and hotels. If you need to travel during the school holidays, Easter, New Year and Christmas, you'll obviously be paying more.
Pick the right resort
One of the best ways to save money is to ensure you're getting a good deal on your accommodation. A great option is to stay in a chalet in Courchevel, in the gorgeous Three Valleys region in France, which is the world's largest ski area. Whether you're a beginner or an advanced skier, this is an excellent choice and if you book early you can get an excellent deal.
Check your Transport
You may be able to save some money by cutting your travel costs, so it can be worth thinking about alternate ways to get to your destination. While European flights can be incredibly cheap, when you're traveling in winter with lots of winter clothes in your luggage and ski bags, these can end up costing much more than you expected.
Travelling by train is one great option, especially if you're heading to the French Alps, and you may end up pleasantly surprised by the quick journey times and good transport links. The direct Eurostar from Ashford, Ebsfleet or London can get you to Bourg St Maurice and you can easily transfer up the mountain, and this overnight train can be much easier than heading to the airport.
If you have time, driving can be another great option, particularly if you would be sharing the cost amongst some friends.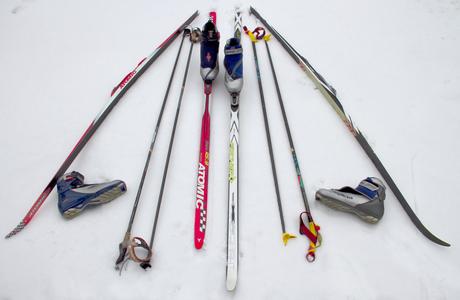 Save on equipment
The price for ski equipment can easily add up, especially when you're factoring in all the extras like thermal socks and goggles, not to mention your jackets etc. Spend some time shopping around and comparing prices, and check out discount ski websites which can get you a great deal.
Another good option is to hire your skis before you leave, and you can do this online-ensuring you get the best gear and save money. You can save up to 60% by hiring early, even though you would be getting the same equipment that you would if you were hiring directly from the ski shops.
Take Insurance
It can be easy to forget to get your insurance, however this is crucial if you're going to be skiing. Check if your travel insurance covers you, and if they will medically evacuate you off the mountain if necessary. That way you can have as much fun as you like without worrying about breaking a leg.