Orlando is a great place to visit for the whole family, and something is always going on. The city has a huge lineup of special events and festivals so if you're lucky you'll be able to visit while one of these festivals is happening. Whether you're into biker mania and pro sports or prefer home decor, there are more than 450 events in Orlando every year, including the Florida Film Festival, Orlando International Fringe Festival and Winter Park Sidewalk Art Festival.
If you love theme parks, you can't go wrong in Orlando as it has some of the best. Thrill-seekers will love the fun rides like the Incredible Hulk and the Amazing Adventures of Spider Man, and you'll find both at Universal Studios, which the best ride for adrenaline junkies is the Kraken, which is waiting for you at Seaworld.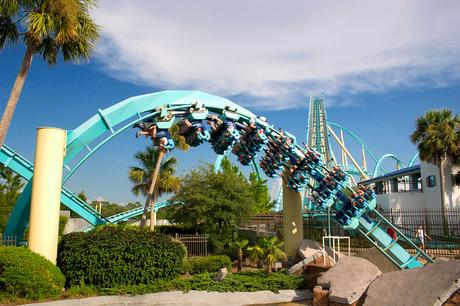 The trick to getting a great deal and being able to afford more while you're in the city is to buy your attraction tickets before you go. Not only does this get one expense out of the way, but you'll be able to save money as well.
With more than 95 attractions to choose from, you're spoiled for choice in Orlando. Whether you've got kids with you and you're having a family vacation, you're taking a trip away with the girls or getting romantic with your significant other, you can check out interesting museums, see exotic animals, visit the theme parks or hire a car and go on a road trip down south to see the beaches in Miami.
The food is also delicious in Orlando, and with more than 5,180 great restaurants for you to choose from, including Cinderella's Royal Table for the kids, to the height of elegance (complete with show) at the Medieval Times Dinner and Tournament. If you want to make this trip one that the kids remember, consider taking them to Chef Mickey's where they can eat with Mickey Mouse and his cartoon friends, or for kids that are a little older, Sharks Underwater Grill will allow them to watch the sharks as they eat.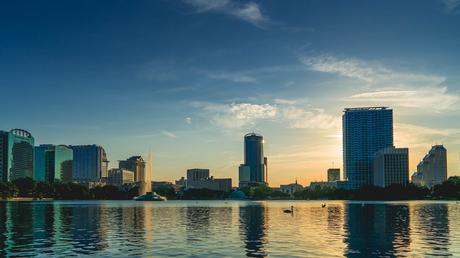 No kids? Celebrate your freedom with some of the upscale restaurants in Orlando, such as the many located near the Orange County Convention Centre.
Orlando has some excellent shopping, and since it's a huge international hub, you'll find Gucci, Tiffany, Mickey Mouse-themed slippers and a range of second-hand stores. Whatever you're looking for, you'll find it amongst the massive retail space in this city, and you'll also have nine upscale malls to choose from.
If you've left the kids at home (or you simply don't have any), you may be surprised to learn that Orlando has some excellent day spas and resorts. Whether you want to check yourself in to one of these amazing hotels or just spend the day in the spa, you can be pampered with a huge variety of spa techniques and body treatments.