Over exposure to sun is one of the most harmful practices for the health and beauty of your skin. Though tanning can add to your beauty as well, it can also make your skin dry and charred. Dry skin is prone to more wrinkles and cracks.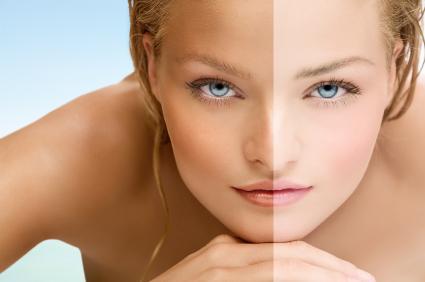 A large number of cosmetic manufacturers claim that their products provide an effective shield for a prolonged period of time and keep the moisture intact. These sunscreens are not dependable and may fail to provide the desired protection. It is better to apply these screens afresh after every few hours.
Do you think this summer will eat away your healthy glowing skin? Well, looking at the scorching sun, and burning flames, I think this is the right time to protect your skin from tan and darkness. Skin care in summer calls for special attention because during the summer season the skin natural oils start flowing freely which makes the skin appear dull, oily and blemished. In addition, the increased susceptibility to the UV rays of the sun not results in skin tanning, but also increases the problems of dark patches and wrinkles. Natural remedies are the best way to remove sunburn and skin tan. Many people go out on summer vacations without proper protection. Doing this can harm your skin, as it is the most sensitive part of your body.
Exposure to sun must be avoided during summer season. Instead a light colored cream containing sufficient quantity of water content should be applied for tanning purpose.
Before applying a tanner it is advisable to apply it with a guiding hue. This will help you understand where to apply the tanner and in what quantity. Some of the skin areas can be skipped also after trying this guide.
Read:
How to Use Sunscreen on Your Body to Protect Skin
What are the Benefits of Green Tea for Health