This post is sponsored by American Express Personal Loans. All opinions are my own.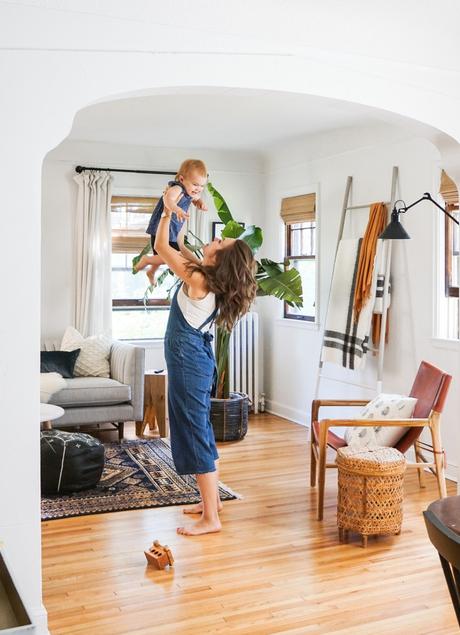 Three years ago, Ken and I bought our first home: a duplex. A two-unit home where we planned to live on the main floor and lease out the 1-bedroom apartment upstairs. It was a charming 1930's Tudor in Minneapolis that didn't look like a duplex from the outside (which I loved!)
It was well cared for but was old and needed updating. In Minneapolis, nice duplex properties run at a premium, because there just aren't that many of them that go up for sale. We jumped at this awesome opportunity, full well knowing we had our renovation work cut out for us.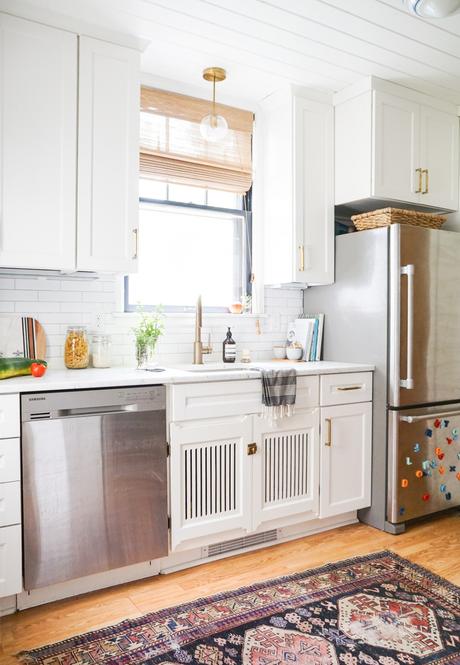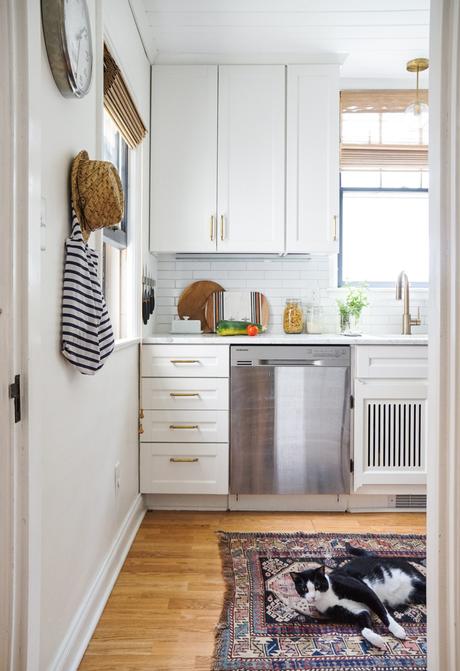 Even before signing the purchase agreement, we had a list of projects we wanted to tackle to create a home that suited our tastes and our 21 st Century lifestyle, while remaining a safe space for us and our tenant to call home.
We got to work right away, updating both kitchens, and addressing peeling paint inside and out. Over time, we added board and batten in Sylvie's room, installed a murphy bed in the office, and created a paver patio and garden in the backyard.
We had a pretty flushed out to-do list, but of course there are almost always unforeseen costs when you start tearing into walls-especially with an older home. These walls have seen a lot over the years and are what I like to call the best secret keepers!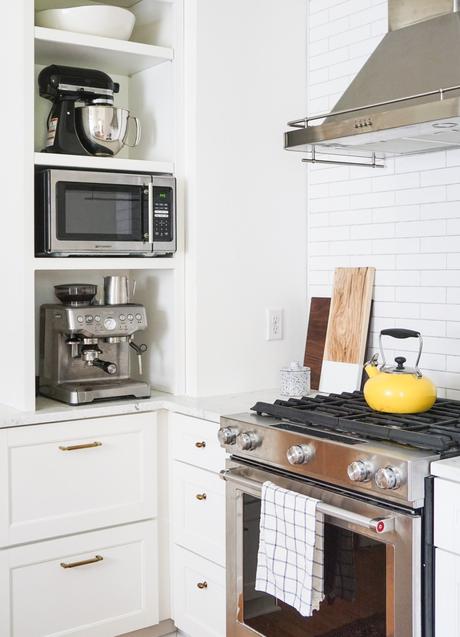 We found some terrible decades-old ice dam water damage in Sylvie's soon-to-be room that was making the ceiling crest droop in one of the corners. The damage looked as though it had been there for years, so we potentially could've left it, but since we were creating this room for our newborn baby, we wanted to make sure the walls were structurally sound and that there wasn't any black mold hiding in the walls.
Addressing this little nightmare added weeks to our timeline and hundreds to our budget, but sometimes making home updates isn't about getting things done cheaply or quickly, it's about doing them properly.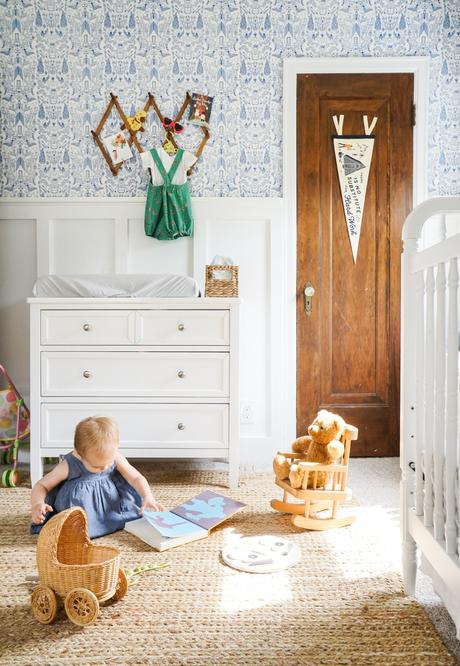 Whether you buy an older or a newer home, chances are you'll want to put your personal stamp on it. Or, in a worse case, you might discover an unexpected issue that needs taking care of immediately, like leaky plumbing. (We've had this issue too!)
If you're considering renovation loans to help overhaul your fixer-upper or perhaps staring down a costly surprise repair, and if you're an existing eligible consumer American Express Card Member (we have the Platinum Delta SkyMiles Card), American Express Personal Loans may be a good place to start.
Read more about our renovation journey here!
American Express Card Members must be pre-approved for a loan offer in order to apply. Pre-approved APRs and loan amounts are based on the Card Member's creditworthiness and other factors. Pre-approved APRs will be between 6.90% and 18.97%, as of 3/2/2018. Not all Card Members will be pre-approved or receive the lowest APR or the highest loan amount.
They offer loans of $3,500 - $40,000 with no origination fee and APRs starting as low as 6.98% to eligible consumer Card Members1
Find out more about eligibility and the quick application process, plus the full terms and conditions here.
Whether you're itching to get started on a home update or staring down an unforeseen repair cost, do some research and check out American Express' Personal Loans if you're an existing eligible consumer American Express Card Member.