Winter is a hard season to get through for most. The colder conditions not affect your personal well-being, but also the well-being of your home. Just as you prepare yourself for winter, you should always prepare your home as well. Here are some key steps to take to ready your home for winter.
Shut Down Your Sprinkler System
The first thing you need to do to prepare your home for winter is to shut down your sprinklers. Why? Because frozen water in your sprinkler system may expand and burst your pipes, which can lead to costly repairs. You may not even realize this has happened until you start your sprinklers again in spring and notice leaks all over your yard. While it's possible to do this process yourself, hiring a professional is always the best option. According to Ryan Lawn & Tree, doing this may reduce the risk of a DIY disaster that could end up costing you more than a burst pipe.
Examine Your Rain Gutters
Keeping your rain gutters clean is another crucial process to keeping your home in working order. According to Eicher Design Build, whether it's winter or summer, clogged gutters can result in water backing up into the foundation of your home in addition to potentially damaging your house's trim. During winter, you may get ice dams and loose gutters, which often leads to water damage. Furthermore, the moisture accumulated in a clogged gutter is a magnet for mold, and if there's one thing you don't want in your home is mold. You can check gutters in several ways. One way is to look at them from the ground and check if they are pulling away from the house. That's a sign that there is a large amount of debris inside. It's also helpful to grab a ladder and climb up to the height of the gutter to see if any leaves, dirt, or twigs block the water flow. You can take a hose and pour water on the gutter to see where it goes. Quite often, you might see water exit somewhere else from where it's supposed to go. Look for cracks or holes and apply sealant whenever necessary.
Pay Attention to Your Windows
According to Home Repair Tutor, you should also be checking your windows before the temperature drops. If you aren't careful, a chilly breeze can sneak in and hinder your attempt to create a comfortable environment within your home. Fortunately, there are ways to prevent that. First, determine if you have drafty windows. There may be a few leaks around them, wasting your precious heat. If a hole is found, you have the choice between replacing the window or going for a quick fix. The fix requires removing the old caulking on the window frame, then resealing it with new caulk. If there are large cracks near the windows, use spray foam to reseal them and prevent heat loss.
When winter approaches, you should always make sure your home is ready. If it isn't, it can make the season uncomfortable for you and your loved ones. By following these tips, you can ensure your home is protected from the elements and enjoy the winter season!
Once your home is winterized, check out these
winter food staples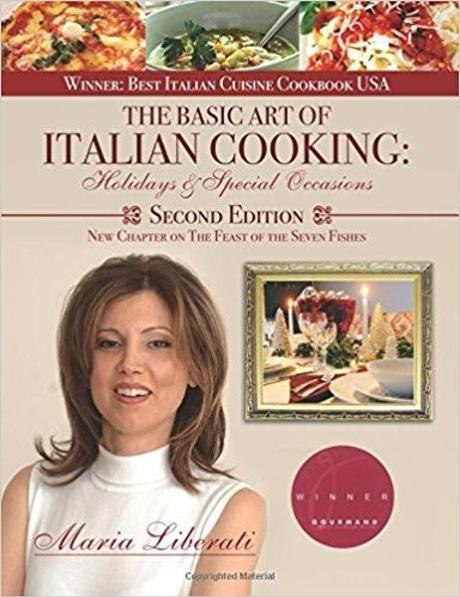 you can prepare!
Restaurant Consulting Services by Maria Liberati
And if you are looking for great recipes for seasonal winter fruits and vegetables and Holidays get your copy of the year round staple../the Gourmand World Award Winning book The Basic Art of Italian Cooking:Holidays and Special Occasions-2nd edition
**OPENING A NEW RESTAURANT-
I'd love to work with you on creating a successful venture or making a successful one even more.... My restaurant consulting services include menu development, recipe development, marketing, special event creation for your restaurant, wine pairing and special wine events, media publicity. Let's make your culinary project a success! For more info on these services, email [email protected]