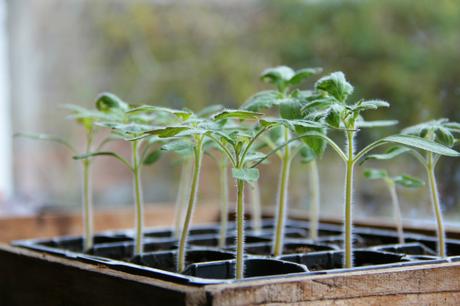 Tomato seedlings can be potted on when large enough to handle but I prefer to do this once the first or second pair of true leaves emerge. Handle tomato seedlings carefully by the leaves and pot on individually into 3 inch pots, avoid handling by the stems which can easily snap.

Plant deeper than they were previously to encourage a better root system, this helps with watering during the summer months and creates a stronger plant all round. Leggy seedlings in particular benefit from deeper planting, don't be afraid to plant them right up to the seed leaves – they'll soon grow tall again! Depending on the time of year you may need to re-pot again before planting to final positions, again plant deeper.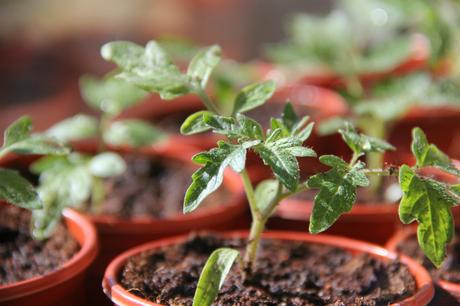 Don't risk all your hard work by placing seedlings outside or in an unheated greenhouse too early, frost and low night temperatures will kill them. Keep them tucked up indoors in a warm sunny room until risk of frost has passed.
Filed under: Grow Your Own Guides Tagged: how to pot on tomatoes, potting on tomato seedlings, potting on tomatoes, tips for potting on tomatoes, when to pot up tomatoes