Do you have a huge lawn? Does maintaining the lawn give you a backache? Wish to know how you can maintain it easily? Check out these 6 steps for lawn care when you have a large lawn.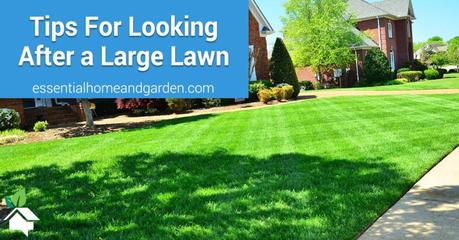 In This Article
Weed removal is inevitable to make your yard look beautiful. You can try removing weeds in any of the 4 ways:
Directly with hand
Via hand-held weed remover. Leverage, Japanese and fishtail are some great options
With a garden hoe
By applying a good herbicide directly on the weeds. Works best when the weeds are well-marked and the herbicide is applied at the appropriate time
Using a weed and feed
Natural waste gathered in-between the grass roots & blades can lead to dead areas in the lawn. It also allows open areas where weeds start to grow. Regular lawn inspection helps mark the affected areas and treat it immediately. To remove thatch you can use:-
Powered de-thatcher
Thatching rake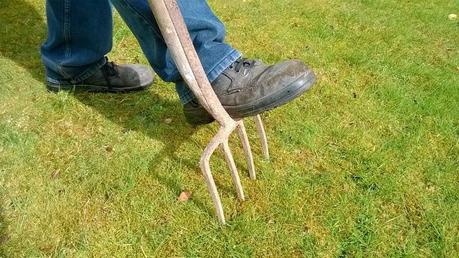 At times the green yard suffers from compaction issues. This calls the need for lawn aeration. To know whether your lawn needs aeration, follow the below steps:
Dig out a small section of your yard
Study the grass roots
If the roots haven't extended beyond 2 inches, it is the time for lawn aeration
To fill gaps amidst the green turf, you ought to apply grass seeds seasonally.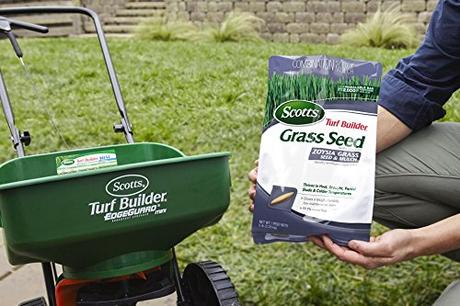 For a lawn during summer, you may use the following type of grass:
For a lawn during winters, you may use the following type of grass:
Following the right mowing technique helps maintain a luscious green yard. Here are some mowing tips to help you out:
Mow only ⅓ section of the grass.
Maintain a grass length of 2-3 inches. The taller length helps eliminate weeds from germinating.
To avoid soil compaction & aid vertical grass growth, change the mowing pattern 45- or 90-degree angle from your previous mowing track.
Watering a wide lawn can be a tedious affair. Yet you cannot skip it. To keep the turf green & healthy, watering is must. A water sprinkler system can help simplify the massive chore. To learn how to set it up in your yard, read on.
Setting up a Sprinkler System Underground
Plan: Use a measuring tape to find out your yard's total size. Locate the underground cables and set markers above-ground. Make a paper sketch to determine the exact spots where you need the sprinkler heads. Mark with colored straws for convenience.
Connection: You need to connect your sprinkler system to an accessible spigot. You can alternatively tap it into the chief water line.
Rent/Borrow a Trenching Device: A side-sloping trench needs to be dug about 6-8 inches deep. The trench can be easily filled & patched by places sod & soil on either side while digging. The task is tough, having a trenching device helps extensively.
Valve Manifold Installation: Dig up a hole sized to fit the valve manifold box. Fix valve manifold's one end securely to the chief water supply line.
Buying: To purchase the best pump for sprinkler system, the pump is an important device, you may not need a powerful engine, but a poor quality pump will affect the whole watering system.
PVC pipe connection: The valve manifold has some open ends. That's where you connect about 4 PVC pipes. Follow the main trench and lay the pipes. In case any pipe goes offline, you may use tee connectors. Thin & smooth layering of adhesive helps stick the sections well.
Sprinkler head installation: As per your lawn requirement get the befitting sprinkler heads. Before installation, run the water once. This will assist in clearing all the debris from the system. One by one attach the sprinkler head on the risers. Fill up the sides, any holes etc with sod & dirt.
Controller Installation: The controller when installed aids in time-wise controlling the watering frequency. Finally for a balanced watering, adjust each sprinkler head accordingly.