In my last post, I alluded to a new DIY to share. Well, here it is! One random Saturday night a few weeks ago, I found myself thinking "I need more silver in my life. Shiny, shiny robot-like silver." So I started painting a blazer I had brought home from a clothing swap months ago. It took me forever to finish this project, solely due to laziness on my part. It was incredibly easy to do, however. I used acrylic paint (Jacquard Lumiere) and a sponge to paint it on. If you're considering giving this a try, definitely use Jacquard Lumiere acrylic paint. I tried using Martha Stewart acrylic paint and it made the sleeves incredibly stiff.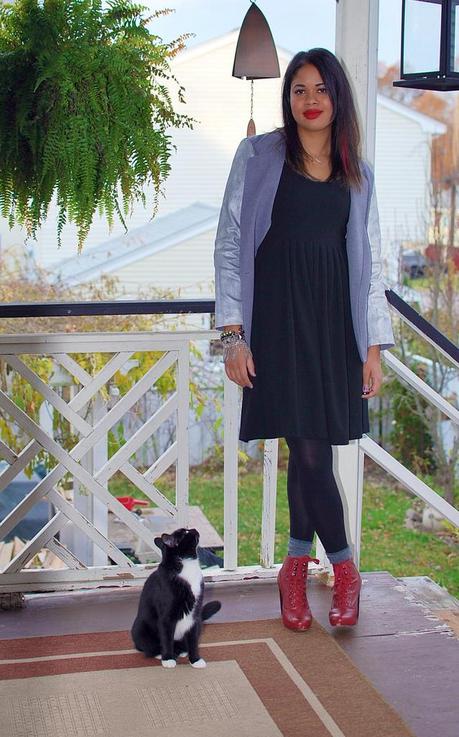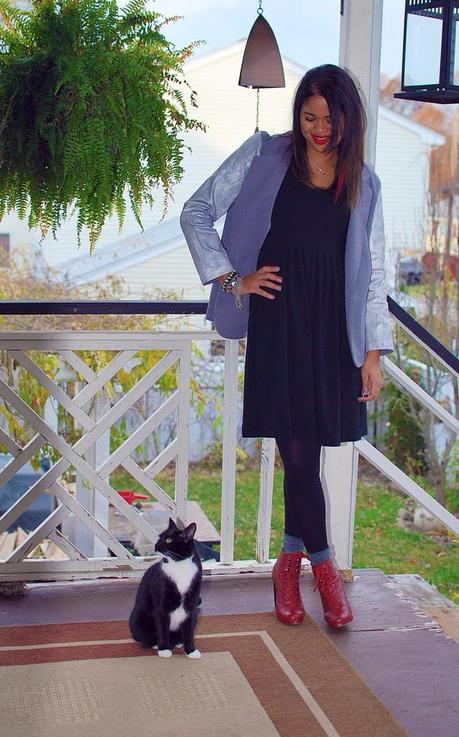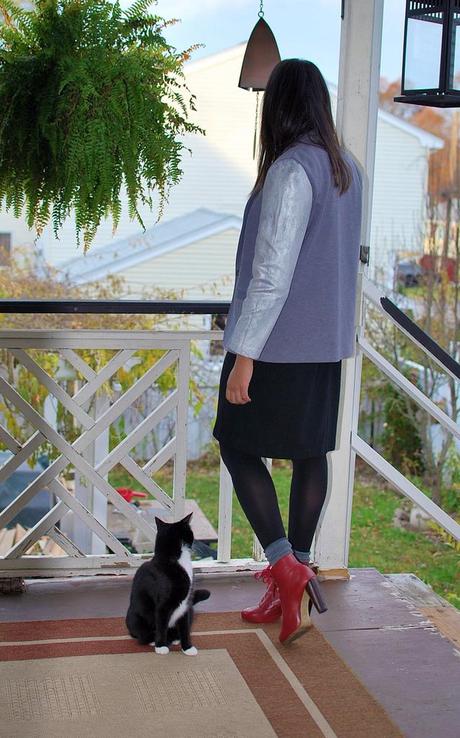 blazer- swapped via The Swapaholics
dress- Target
tights- Express
boots- Jeffrey Campbell
lipstick- MAC Ruby Woo
And a beauty word, if I may. I'm always on the lookout for a shimmer powder that looks like a radiant glow rather than "I just did naughty things with a bag full of glitter." And I finally found it. MAC pigment in naked is absolutely perfect for looking well-rested and pretty and subtly lit from within. Give it a try!
Share/Bookmark