An Argentinian friend sent me the link to the video clip for the peace mantra "Sarvesham Svastir Bhavatu" recorded by Tina Turner, Regula Curti & Dechen Shak Dagsey on the album 'Children Beyond' – in Switzerland. See more on the Tina Turner blog.
The mantra means:
"May well-being, peace, wholeness and tranquility, hapiness and prosperity be achieved by all". Sing it for peace of all sensitive beings, for calmness and harmony.
The Sanskrit text:
Om Om Om
Sarvesham Svastir Bhavatu
Sarvesham Shantir Bhavatu
Sarvesham Poornam Bhavatu
Sarvesham Mangalam Bhavatu
Om, Shanti, Shanti, Shanti
And there is another website of this project of inter-religious dialogue: Beyondsinging.com – a journey to the heart of spirituality. "BEYOND is a dialog of religions, driven by a world-embracing language: music. Four women from different traditions united in their commitment for religious tolerance, invite you to accompany them on this journey." See also the video linked there: "The Beyond Universe: Create your own mandala".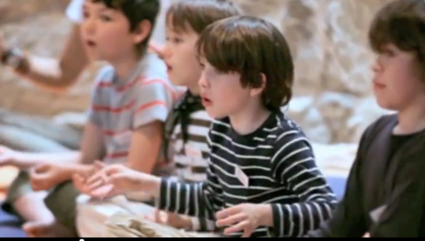 Scene from the video – children singing the mantram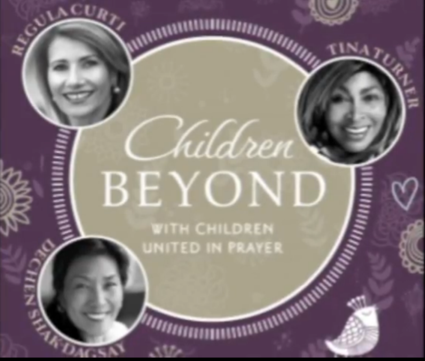 Cover of the CD: Children Beyond – With Children United in Prayer