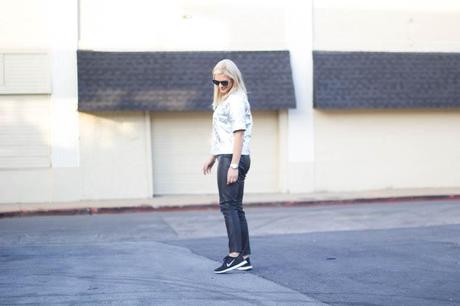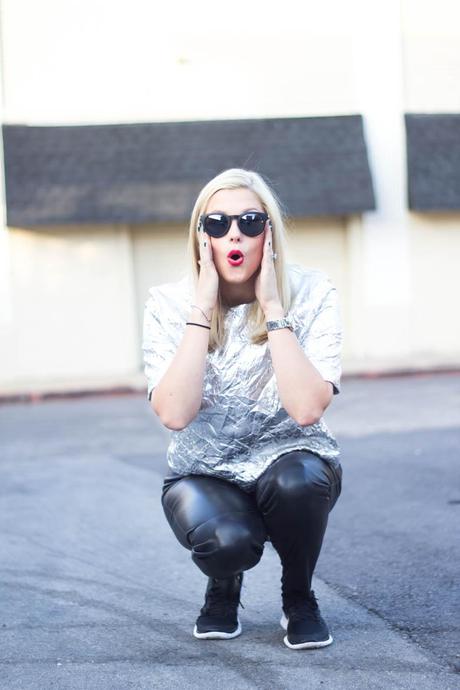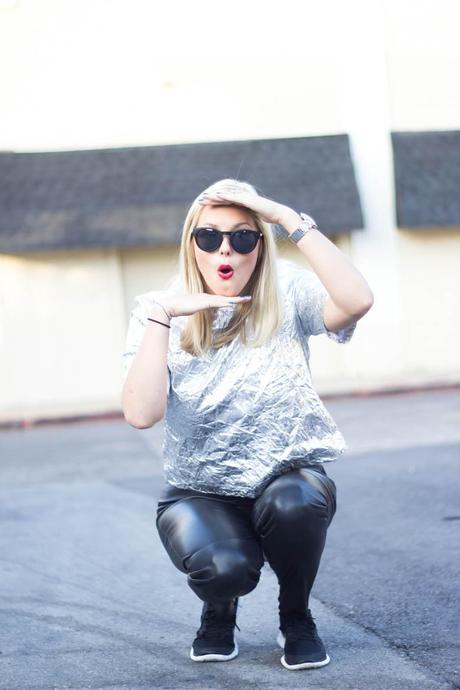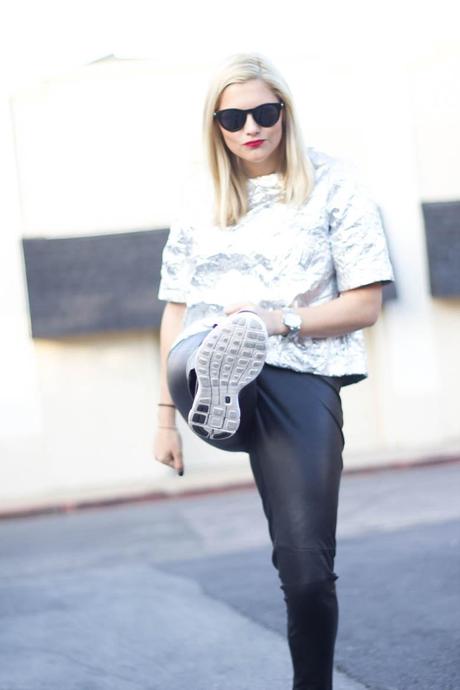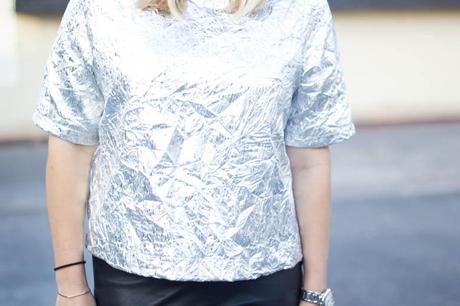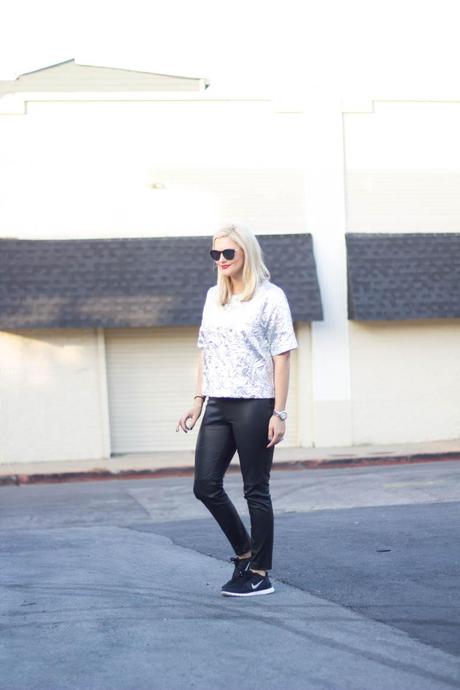 Topshop Metallic Foil top, Zara leather pants, Nike Free Run sneakers, Forever 21 sunnies, Revlon "love that red" lipstick
These pictures were taken a few days ago before "icepocalypse" hit Dallas. Ummmm, wow! It hit hard!  I hope everyone is staying inside today and bundling up on the couch with some hot coco and a good movie!
I thought this top was so perfect for today as it kind of reminds me of one of those snow suits the researchers in Antarctica wear; cooky, cool, and warm! Exactly what I was going for.  Sometimes it is just fun to be a little funky! So, while the entire world waits out this freeze I hope you are enjoying catching up on your favorite blogs!
Be sure to check out the latest M.A.S. Interviews with one of my favorites, Kiara