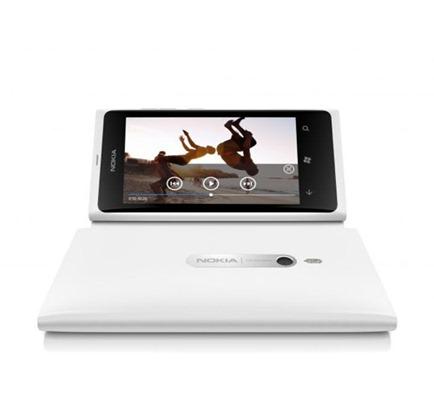 Nokia lumia 800 just got prettier as Nokia has just announced white Nokia Lumia 800 which is finally on the release block and will be available for the fans later this month. Availability will be limited to Europe initially but it will soon the hit other countries as well.
The phone ships with the same 3.7-inch AMOLED screen, 16GB of storage, 1.4GHz processor and WinPhone 7.5 operating system.It also includes 8 megapixel camera with Carl Zeiss optics, high-definition 720p video recording.
It will make its debut in the U.K., Finland, Germany, Italy, Poland, Russia, and Switzerland .