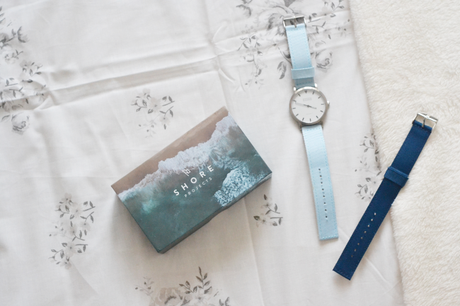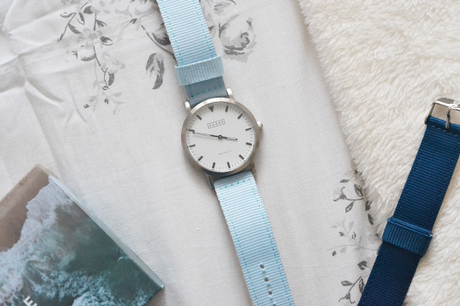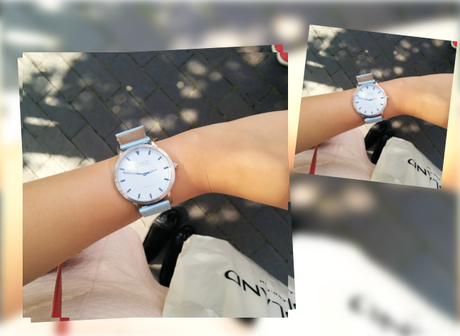 Poole watch c/o Shore Projects.
I'm not much of a watch-wearer. Time telling is a job reserved for my trusty phone or whichever dutiful companion is with me in that moment and even
then
I'm probably not going to be on time. Sorry. Let's just say it's one of those "personality quirks" of mine.
When the guys over at Shore Projects offered me a watch to wear around and mayhaps feature on Daisybutter, I nearly clicked away until I caught a glimpse of the darling interchangeable canvas straps and chic, minimal look. If ever there were a 'time' for me to fall for a time-teller piece, it was now. I carefully chose a Poole watch, in brushed silver with a white face, to match the white-gold jewelry that I wear daily, with a baby blue strap.
The result?
A beautiful and elegant timepiece that is also cutesy and casual at the same time. I've already been revelling in showing it off to my friends and family - Dad was less impressed than most - and it might just mean that I'll be on time to 8/10 occasions this autumn. I can't wait to pair it with a duster coat, burgundy top, navy jeans and heeled boots ALL the, er, time. ;)