ChristianNews
Timbaland is sharing his testimony of  how an addiction to Oxycontin almost made him lose it all.
"I had to find out what God had in store for me."
In an interview with Rolling Stone, the super producer opened up about being an addict just a couple years ago, and his fight to come back.
 "I felt like I wasn't committed, I was riding off ego," says Timbaland, 45, looking back. "It was really about me neglecting my gift. As a producer and a soundmaker, I had to find out what God had in store for me."
Timbaland revealed to the publication that he started taking pain medication in his thirties to help with nerve issues resulting from a gunshot wound he suffered as a teenager.
"I was on drugs, dude," he says. "I was on OxyContin." 
Timbaland became addicted, hits decreased, lost his marriage, and blew through a bunch of money.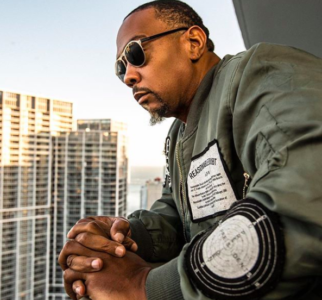 He then started battling depression.
 "Once you're not popping, it plays with your mind. The pills helped block out the noise – I'd just sleep all day. I remember Jay-Z told me one time, 'Don't do no more interviews' – because I was saying crazy shit."
Timbaland suffered what he believes to be a near-death overdose while sleeping three years ago.
"All I can tell you is that there was a light," he says. "I woke up trying to catch my breath, like I was underwater. But through that whole thing I saw life – I saw where I would be if I don't change, and where I could be if I did."
The following day he began weaning off the pills, and soon after made a clean break – which resulted in a brutal period of withdrawal.
"But I thought about Michael Jackson," he says. "I didn't want to be old and taking these pills."
Timbaland now wants to help young musicians to be aware that counterfeit pain pills could contain powerful opiates like fentanyl, and for the music industry as a whole to be more cognizant of the prevalence of depression in the hip-hop community.
"These kids come from a place where they don't have money, don't have a real home," he says. "It affects them, and you hear it in the music." 
These days, Timbaland is focused on being a parent to his 10-year-old daughter, Reign, getting seriously fit and making as much great music as possible.
He just finished Justin Timberlake's forthcoming album, and he's responsible for Sam Smith's new chart topping single 'Pray.'
Don't ever be so comfortable with your #blessing that you start to take it for #granted …#lessonlearned