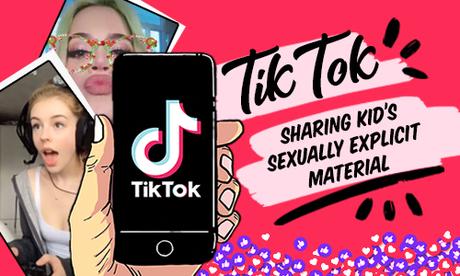 TikTok is a social media platform that allows a user to create short videos up to 60 seconds for friends, family or for whom they like the most. Similar to the other social media apps like twitter –owned Vine and Musically.ly, it certainly empowers the user to share videos with special effects of funny sketches to lip-syncing videos.
At the moment, it is available in more than 34 languages alongside 150 million active users. Musically.ly before this one, it is one of the most popular social platforms for the people under age of 16 today. However, apart from all its charming features and effects that are highly popular among the tweens and teens the video streaming app TikTok is reportedly sharing sexually explicit content involving children.
TikTok has Got the Reputation of Magnet that Attracts Pornographers
The video streaming app has got the nickname of "being a magnet for pornographers and sexual predators that reportedly making efforts to persuade the children obsessed with the social media, desperately want to engage or make followers, and to trap children to put a smile on Jeff Epstein's face using TikTok app's comment section.
Eight years old kids targeted by sexual predators on live streaming app TikTok
The fame of live streaming app is on the rise and the other hand its services are continuously sexually exploiting children online. Sexual predators that are active on TikTok are targeting teens and kids. TikTok that was previously known as Musically.ly is a video streaming app that allows young kids to share short videos up to 60 seconds with the effects of digital filters and stickers.
It has made headlines over the last year and known as the fourth most downloaded app in the year of 2018. It has beaten both mighty Instagram and Snapchat and also has 500 million global monthly active users. Therefore, plenty of children as young as eight years old have been targeted by the sexual predators.
According to the Mirror Stats
TikTok is highly popular among young kids & teens
50% of the Youngsters use TikTok on iOS devices ages 13 -24
60% of the users on Android are between the age of 8 -16
Sexual predators exploiting teens and kids through live streaming app's comment section to get involve on sexual activity on TikTok, according to children charity Barnardos
Charity further added that its services had supported more than 19 cases in which children younger than eight needed help.
Due to lack of security settings on kid's cell phones, children enable to broadcasting live videos of them and at the end of the day got trapped by the child abusers online
Right security and child cell phone parental services are necessary
The Federal Trade commission report: TikTok is breaching data of young 13 years old
The Federal Trade Commission report stated that the live streaming app TikTok has been fined up to $5.7 million for collecting or breaching the privacy and data of thirteen years old kid's data without having parental consent. Furthermore, BBC investigative reporting stated that TikTok is not even able to suspend the private accounts of certain people that are allegedly trying to sexually groom teenagers.
TikTok a video streaming app enables the user to share short videos 15 -60 seconds with set music, similar to Snapchat and Vine. It's been ranked number one on Worldwide Apps store up to five back to back quarters, The Guardian Stated that.
Video Streaming app TikTok leading Teens to Catcalls and Harassment
The developers and the product designers do their best and amplify such type of content that help them out achieve their business goals but one way or another their choices may come up with unintended consequences.
When it comes to monitor TikTok video streaming app its look so offended and awful when a young teen create a short video in which young female teen, baring her stomach, and very little time in a video clip, she again rub her crotch alongside lip-syncing the lyrics: "All my bitches got asses".
Now the video is been repeatedly seen by other viewers and in the comment section the live streaming allows users to comment, and plenty of users come forward with sexually suggestive comments and write their own imagine dirty talk "let me rub it, babe.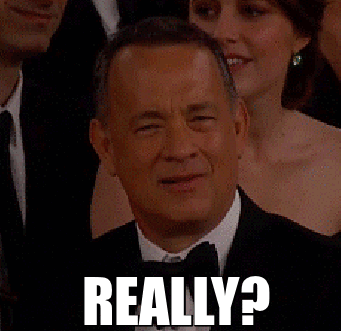 Besides, after a few hours, the videos have been uploaded; other users disabled their account to make their account private. So, we can say Tiktok is leading young teens to Catcalls and sexual harassment and as well as a slut-shaming online. Furthermore, teens are harboring sexual fantasies of their own and at the end of the day; a young mind got sexually groomed by the sexual predators online.
Video Streaming App TikTok Unable to Remove Online Predators Accounts
TikTok that also known as popular music app is unable to suspend the accounts of the sexual predators that have their accounts that used to send sexual messages to young teens and kids, according to the BBS investigative reporting. Furthermore, the investigation has further stated that thousands of comments have been found in young children's videos as young as nine.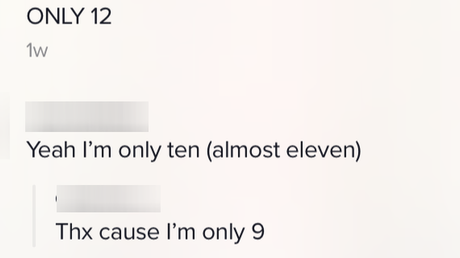 However, the company that owns the live-streaming app has been deleted most of the vulgar comments but at the same time, there are plenty of ones comments remain on the platform. No matter what the TikTok have rules against the sexual harassment, sexual messages, catcalls stuff, shaming online but still there were plenty of unethical comments that were on the platform directed at children.
England's children Commissioner has stated that "I will personally request the TikTok administration to discuss all the investigative findings done by the BBC. "I want that children should enjoy the true essence of the app but at the same time precautions should be taken seriously, he further added that.
Is TikTok Allows Sexual Predators to Remain on Live Streaming App?
BBC has made its investigative findings and they have come to the point that there are plenty of users have been identified, used to send and approach teen girls and kids and post sexually explicit messages on their videos. The individual users who have been on the platform for so long to target young minds, Ms. Longfields, the children commissioned, added that. Children have these days their devices connected to the internet but they don't realize that when sharing become shaming and pitfalls of TikTok. Users become anonymous once they have made comments on teen's videos being shared.
What Should Parents do About TikTok Video Streaming App?
Similar to Facebook and Instagram, TikTok also has digital well being element that is completely passwords protected that empowered user to turn the app on restricted mode. Further, parents can teach their kids and teens how to filter the inappropriate content on the app. However, parents can guide their young teens to set an account on private mode so that only creator of the video can see the videos on the app. The private account further empowers the young users to approve or deny users and as well as restrict the incoming messages from sexual predators or strangers. Ultimately only followers can see the stuff on TikTok account of your child.
The alarming thing about TikTok user profile:
Parents should keep in mind that no matter what if your child has made the account private, profile photo of a child, user's names, and bio will remain on the platform.
Therefore, parents should use parental control app for the cell phone that provides parents plenty of tools to keep an eye on kids and teens activities on the live streaming app by using the TikTok screen recorder. It enables parents to record the screen of teen's TikTok in real-time and record short back to back videos of the screen since the user has logged in or out on the platforms. So, parents will be able to know what type of videos teens have created and have shared in real-time. Parents will get to know the following.
Multimedia shared on TikTok
Messages or comments received from other users
Short video or clips shared by the teens
Lip syncing video sharing
The TikTok has age –gating measures at signup, and parents can simply block it from kid's cell phone using a cell phone-based parental control but it does not make the difference. The only solution parents can get is to use live screen recorder software for TikTok to protect teens from sexual grooming, sexual predators, and harassment of Catcalls