There is no doubt that the latest US Masters odds has Tiger Woods as the heavy favorite to win but golf blogger skeptics don't necessarily agree.
Although an oddsmaker takes into consideration as many statistics as possible to create a point spread with an equal number of people poised to bet on either side of the line, there are still variables to take into consideration when it comes to betting on any contestant. 

In the case of Tiger Woods, for example, he comes in ready and eager to win The Masters with three victories under his belt so far this year. 
Woods is also very comfortable playing at Augusta, having won four green jackets at the same venue over the course of his career. 
Woods has won several tournaments over-and-over again because he was comfortable on that particular golf course.
Tiger Woods, Winner at The 2013 Masters?
His 2013 statistics are impeccable: Woods is the FedEx Cup points lead, number-one in the World Golf Rankings and the overall event money winner. In my opinion, where
Tiger Woods stats
should be weighed and measured is in his putting prowess; Woods is number-one in strokes gained putting and, as most people know, solid putting is the key to winning in golf.
Drive for show?
Woods ranks 145th
in driving accuracy but is it more important to drive for show or putt for dough?
On the flip side, Woods has not won a major in nearly five years with his last Masters win in 2005. Younger players are no longer daunted by his prowess on the fairways. He has showed chinks in his armor and is getting older to boot. Tiger's outbursts of anger don't help his game and, in my opinion, he could use an adjustment to his old laser focus.
Woods is not the only golfer to participate in the first major golf event of the year but, judging by the hype throughout the internet, you would think The Masters is a one-man show!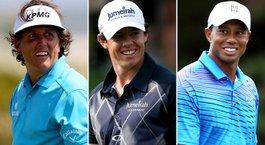 What are McIlroy and Mickelson's Masters chances?
Rory McIlroy and Phil Mickelson are tied for second place by most oddsmakers, in the case of Paddy Power, outright odds for both stand at 11/1. 
Although Rory was a betting favorite in the 2013 Shell Houston Open, he cited a lack of events played as his reason
for his inconsistency.
"
I need competitive golf and I need committing to targets."
That being said, McIlroy has stumbled in his opening round at the Texas Valero Open, the primer to The Masters. If Rory does win this week,  the odds are still against him. 
Only two players have won the week before the Masters and then gone on to win at Augusta: Sandy Lyle in the Greater Greensboro Open in 1988 and Phil Mickelson in the BellSouth Classic in 2006.
Mickelson Odds are good but he's uncomfortable
Is Phil Mickelson popularity still carrying him? With a single win under his belt and only one top-ten finish, Mickelson's 2013 record doesn't offer promise to any fan willing to take a gamble on Lefty. 
He's still a fan favorite, a three-time winner at Augusta and, with a new golf driver and his new claw grip on his putter, Mickelson is seeing a resurgence in his short game... but Phil is concerned about the week off prior to the Masters. "I'm not used to taking a week off before a major," Mickelson commented. "It's not my preference."
What about the rest of the Masters field?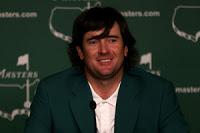 With an abundance of exceptional talent entered into this year's Masters Tournament, a bettor would be hard-pressed to easily determine the winner at Augusta. 
While power rankings suggest that the victor might come from the top three picks of Rory, Tiger or Phil, there are a number of "dark horses"  to consider; golfers who have made rumblings during the events they played in to be recognizable and favored.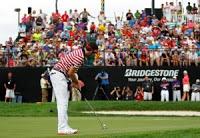 Last year's winner, Bubba Watson, is mostly visible due to his hovercraft golf cart, Keegan Bradley has a hot  belly putter and Justin Rose would certainly be solid choices for those fans who didn't want to go with the status quo. 

Stewart Cink, who currently ranks at 125/1, shared the lead at the Shell Houston Open and previous Masters winners, Vijay Singh (175/1) and Mike Weir (500/1) are also interesting selections for those who are considering picking their winner from long shots who have Masters wins under their belts.



Who is your pick to win The Masters?  Voice your opinion on Twitter @Golf4Beginners and on our Facebook page.




photo credits: golfweekrankings.com, sbnation.com, golf for beginners