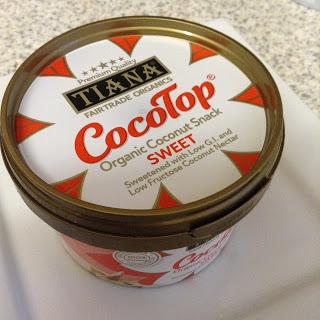 A big thankyou to Tiana Fairtrade Organics for today's post, who kindly offered me some of their new CocoTop "Organic Coconut Snacks" to review, an offer I couldn't refuse! There's two varieties in the range, which is available from Amazon in 50g pots. You can buy both varities together or the Savoury and Sweet versions by themselves. Both contain only natural ingredients, are suitable for vegans, organic and gluten-free. They're lightly toasted to reduce fat content.
Tiana CocoTop Savoury: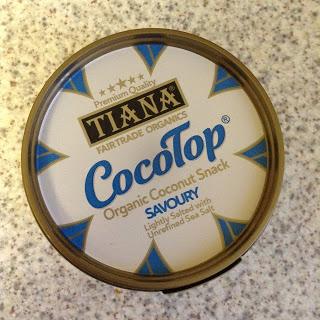 I tried the Savoury variety first, which are coconut chips "lightly salted with unrefined sea salt". I do like the little tubs these come in, they're super handy, and unlike other coconut chips on the market you can re-seal them and save some for later. No messy bits falling out into your bag!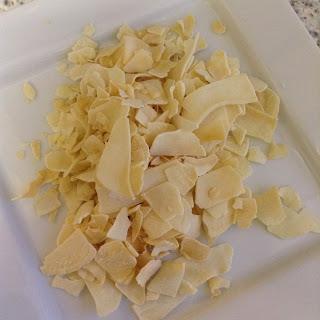 The coconut chips are nicely toasted and taste very fresh and good quality. They would certainly make for a nice salty cinema snack in place of popcorn, with a lot more nutrition in. I could imagine these being even better with some pepper or spices added.


7.5 out of 10.


Tiana CocoTop Sweet: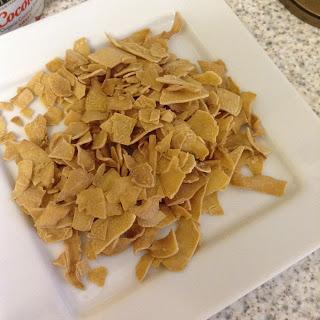 Now these were the ones I was most excited about. Because, sugar! Coconut nectar to be exact, which is a lot healthier and lower glycemic than white sugar, meaning you don't get the sugar crash later on. They had a lovely golden appearance and tasted seriously, seriously gorgeous; the coconut nectar gives a moreish caramel edge which is perfect blended with the toasted coconut chips. The perfect combination! As tasty as they were, I didn't feel the need to eat the whole tub because they felt very satisfying (also, no sugar crash, yay!).


8.5 out of 10.


Overall, I have to say Tiana are winning with these new CocoTop snacks! Not only are they super tasty they're perfectly portable and make for satisfying, nutritious and tasty eats. If these appear in any local shops I would definitely buy them regularly, they're actually much better than other brands of Coconut Chips I've tried thus far!