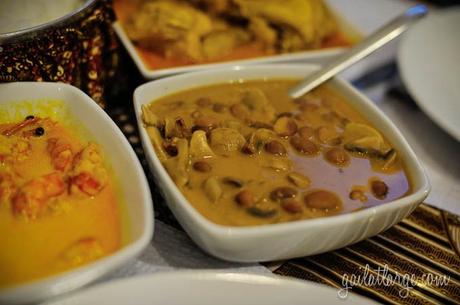 Confession #1: until Saturday, I knew nothing about Mozambican food. But one look at the menu at Tia Orlanda on Rua das Taipas and I was sold.
Confession #2: I've never been able to resist curried chicken from any country. And my word, this curried chicken was good!
Food is a form of travel. I won't be the first to say that certain flavours trigger memories of a particular time and place, but they also make a person curious about food origins. I've never been to Mozambique, all I know is that it's a former Portuguese colony that gained independence after the Revolution of 1974 and is located northeast of South Africa. Paulo has been to Mozambique for work, but he confessed that they only ate at Portuguese restaurants.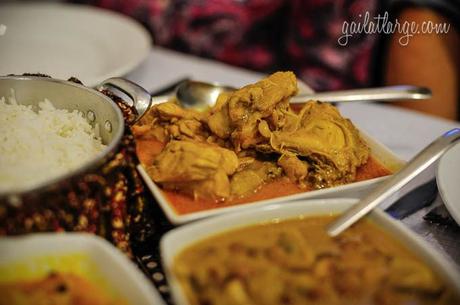 You can find curried chicken in some Portuguese restaurants, but the curried chicken we had at Tia Orlanda's must've been marinated in other spices. I'm guessing it's toned down for the Portuguese who generally don't add much spice (like my mother-in-law), except for the ones who grew up in Africa (like my father-in-law). There were also a couple of condiments on the side, some pepper pastes that were hot and off-the-charts hot. Probably the hottest thing I have ever tasted in Portugal as yet.
We also had a dish of shrimp in coconut milk curry, and a very interesting bean dish with flavours I didn't recognize at all, even after a lifetime of eating. Flavours that will remain a mystery until we go again and ask Tia Orlanda herself, which I aim to do.
I'll keep you posted. And next time maybe I'll be slightly less famished so I can take better pictures instead of a speedy *click click click* — "OK, let's eat!"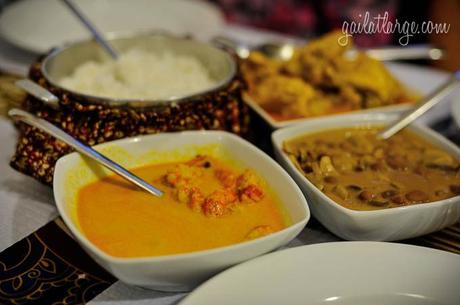 March 18, 2017
Album: Portugal [Winter 2016/2017]