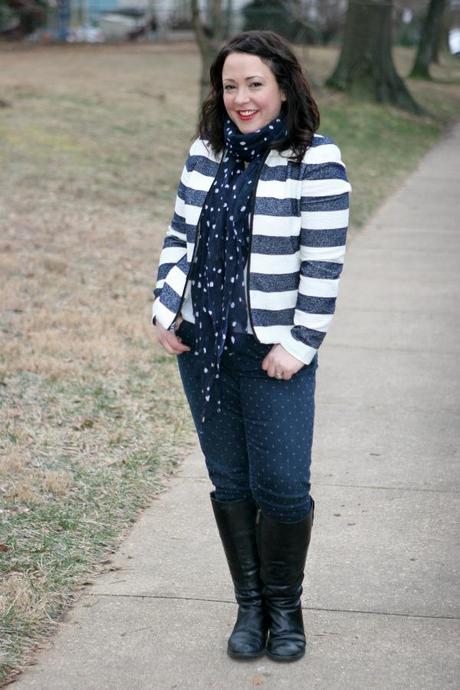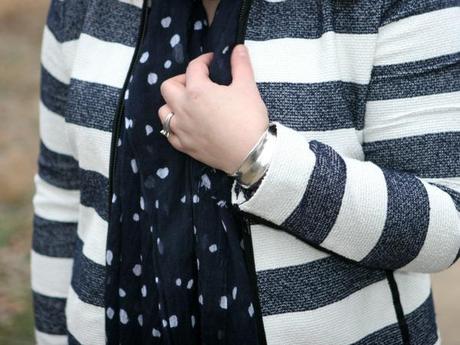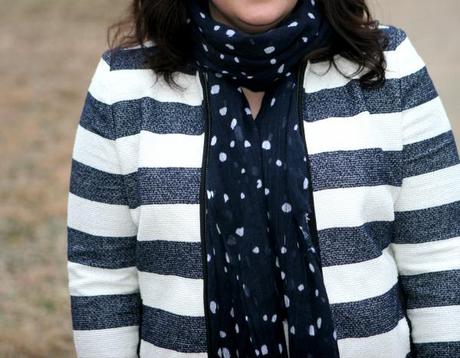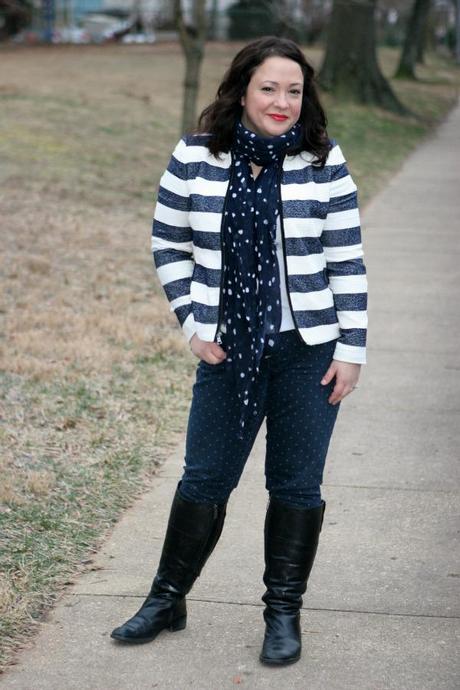 Jacket:
Gap |
Tank
: Caslon
(similar)
| Scarf: Ann Taylor
(similar)
| Jeans: c/o
Gap
| Boots: DUO
(similar)
I swore I wouldn't buy anything I didn't need, and I guess I don't actually NEED
this jacket
... but when I saw this jacket I did fall pretty hard. Dresses up and down well, the fabric makes it work year-round, I am on a mega navy kick, and it's striped! It's actually a very nice jacket - good details like the zippered cuffs don't unzip and have fabric behind them, hematite-colored zippers so you can wear with gold and silver jewelry, fully lined, and a good fit
(I am wearing a 12 regular and it zips comfortably even over my bust)
. I know, I'm wearing gifted Gap jeans but that has nothing to do with this endorsement of the jacket, which I paid full price for
(okay, I got 10% off since it was Tuesday and had a $10 rewards for being a Banana Republic cardholder)
. It's just pretty fab!
Follow Me | Twitter | Facebook