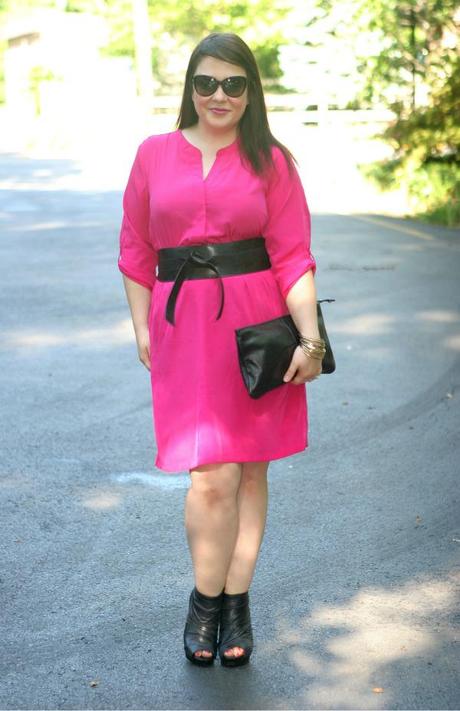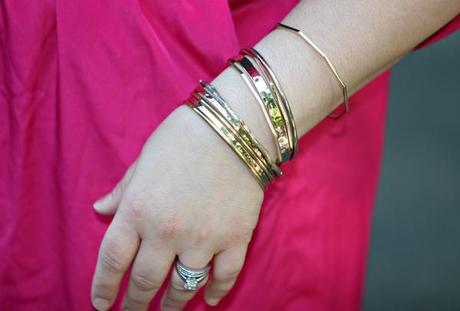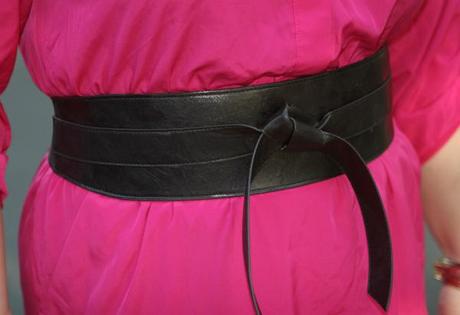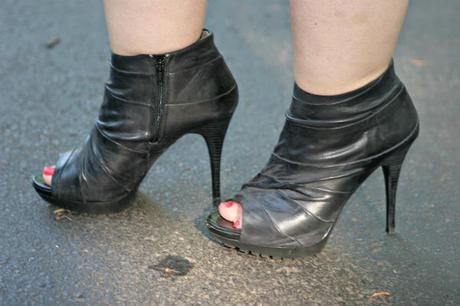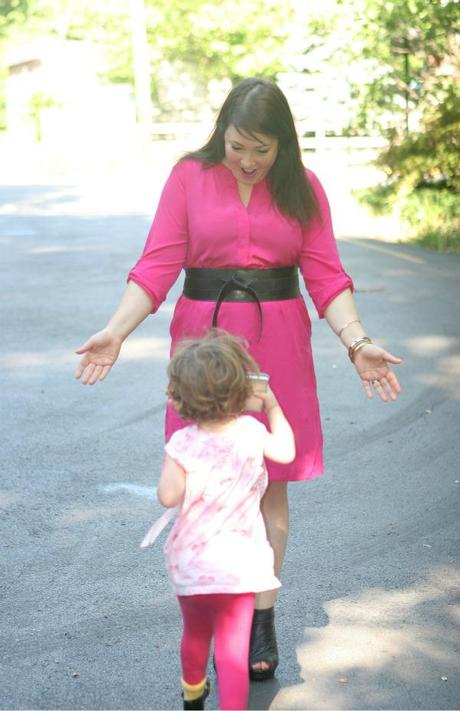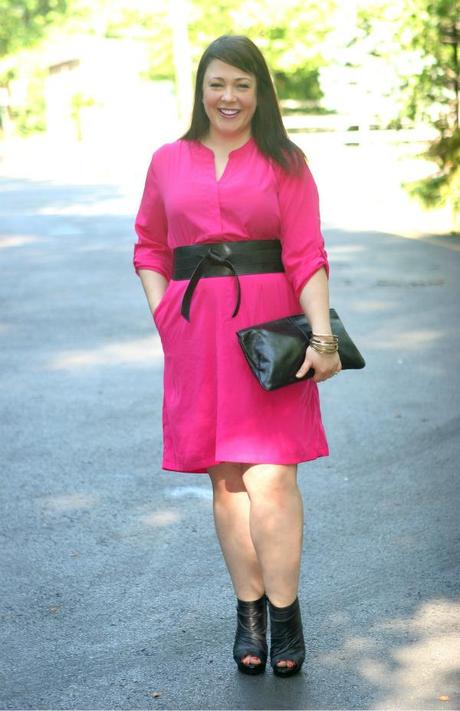 Dress - Old Navy
Belt - Another Line (similar)
Bag - HOBO The Original (similar)
Booties - Miss Sixty (similar)
Bracelets - Nordstrom (these and these), Ann Taylor, Lauren by Ralph Lauren
Sunglasses - MARC Marc Jacobs
I saw this dress on Petite Early Morning Style and decided I had to have it.  Great color, great fabric, it looked versatile, and it has pockets!  The dress arrived... and I was underwhelmed.  While the fabric is very pretty and yes, there are pockets, the rest seemed off.  The placket is too bulky for the fabric, buttons weirdly spaced, and the elasticized waist even on the regular sized dress just seems way too high/short-waisted.  I decided to return it.
And then I forgot to return it.  Yesterday I grabbed it out of the back of my car to take to Old Navy and realized it had been over two months and Old Navy only gives you 45 days.  So I decided to try it.  I chose this belt because it hides the fact that this dress has almost an empire waist.  I don't know if you will see me in this dress again... we shall see...