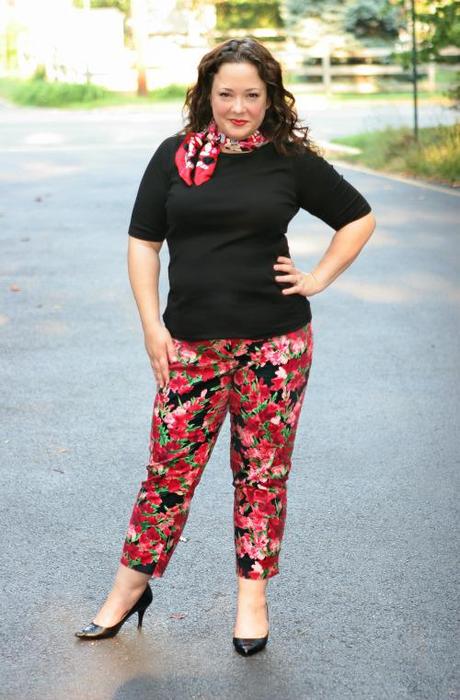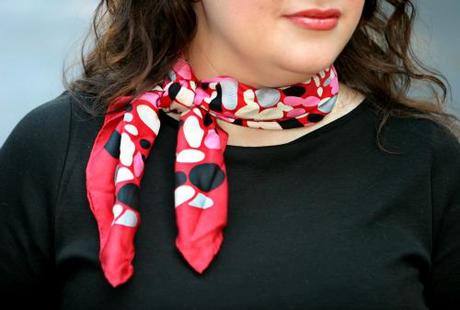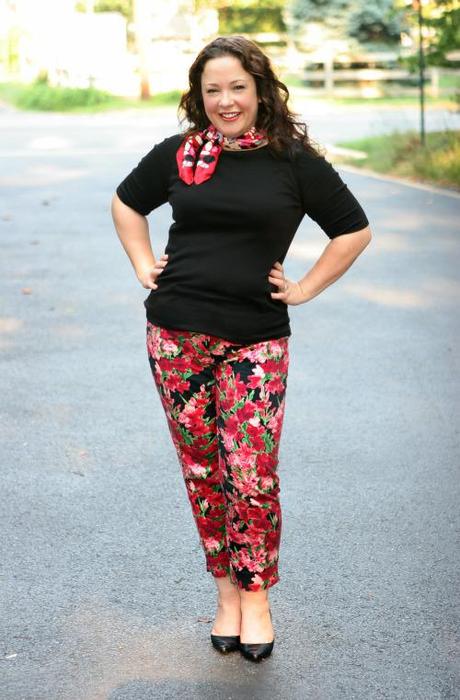 Top
- Ann Taylor
Pants
- Talbots
(similar)
Shoes
- Michael Michael Kors
Scarf
- Liberty
(similar)
Lipstick
- Revlon Just Bitten Kissable Balm Stain in "Romantic"
Still coughing, still feeling icky, so still keeping it simple with my ensemble. I know a few of me found me batty to buy such loud pants, but I adore them. I can throw them in the washer and dryer and they come out looking like new, they have stretch but don't stretch out, and I think they actually work with a large percentage of my wardrobe. This tee is one of the things I bought from the Ann Taylor Friends and Family sale - I like the longer sleeves and the heavyweight, it works now but will be a great piece even when the temperature drops.
This lipstick I picked up while waiting four hours at CVS for MinuteClinic, and as I mentioned on Instagram and
Twitter
, I completely blame Sarah Conley of
StyleIT
.  Girlfriend always has the best beauty products, and she has recently become addicted to these balm stain sticks so when I saw CVS had buy one Revlon get one half off
(don't they always have that promo?)
I decided to snag one and am a happy camper.  They last longer than a lipstick, but feel smooth and soft and have plenty of shine.  I don't think this will be the last Revlon Balm Stain I'll be purchasing!
Follow Me | Twitter | Facebook