There's a charming little boutique in the Rockville (MD) Town Center, The Cottage Monet, that I occasionally visit. The owner has an eye for unusual home decor and fashion pieces from the United States, Italy and China. She definitely knows what her clientele like, and she never disappoints them. I've been admiring an orange purse in this boutique for a long time, and this week I finally bought it. I can't wait for the right occasion to use it! I didn't just buy the purse, I also bought a set of bangles and a eye-catching off-white glossy plate that I can use as a jewelry holder on my vanity. I've been on the lookout for such a piece for quite a while.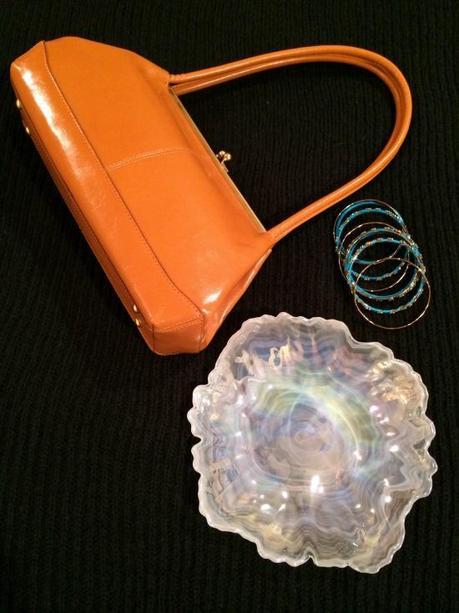 My jewelry looks quite stunning when displayed on this plate. I think I made the right choice in getting it.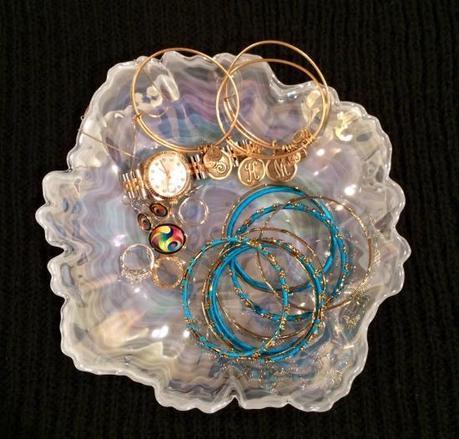 One other item that I wanted to have was a vanity tray. Not only did I find one, but I got was able to get it monogrammed as well! It's an acrylic tray, and I found it online at Shop Dandy. I think having the tray monogrammed gives it an air of elegance and style.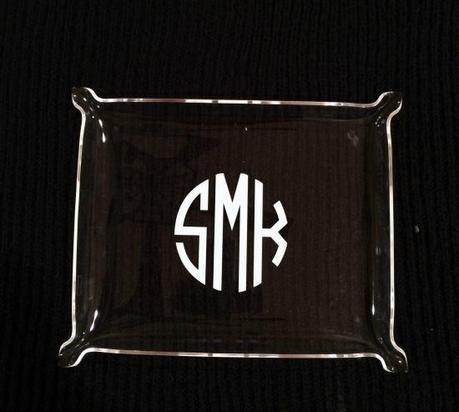 Especially, when you have your favorite makeup and fragrance displayed on it.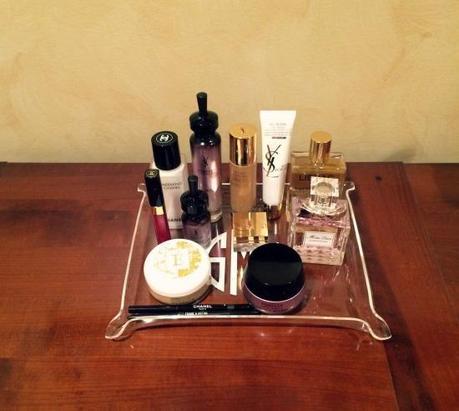 As I mentioned in my previous fashion blog, I was excited to see that Dior came out with a new fragrance, Blooming Bouquet. I'm a fan of Dior fragrances, so it's now part of my collection. It has the most amazing floral scent. It has a very soft and subtle fragrance, and I highly recommend it  for the spring/summer months.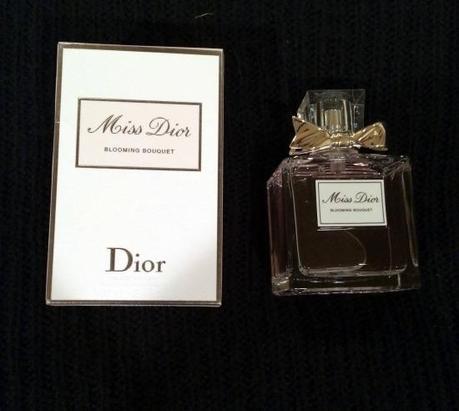 These are just a few of the items that I got for spring. Now, once the warm weather finally comes, I'll be ready!
Simone