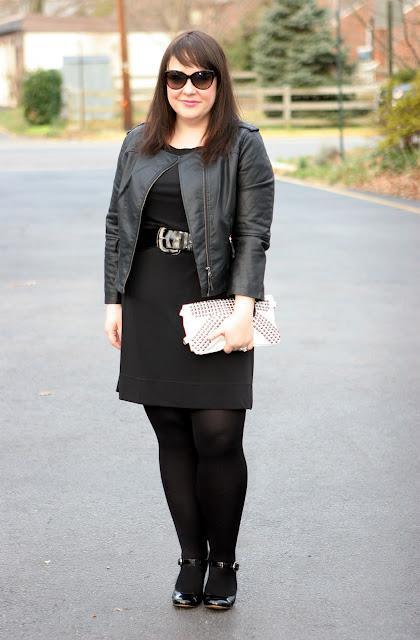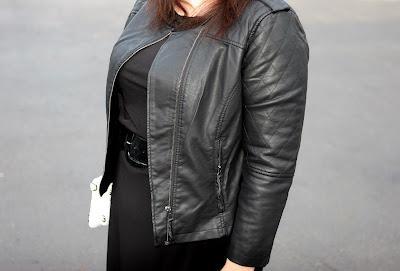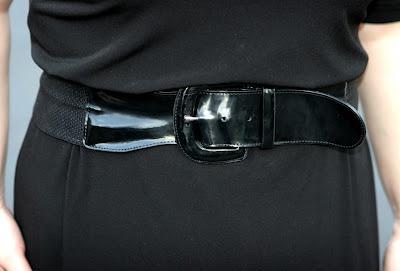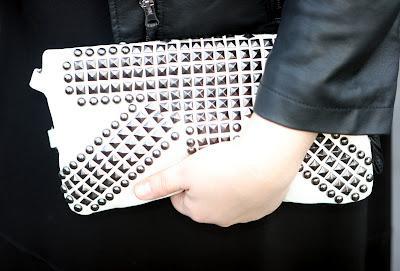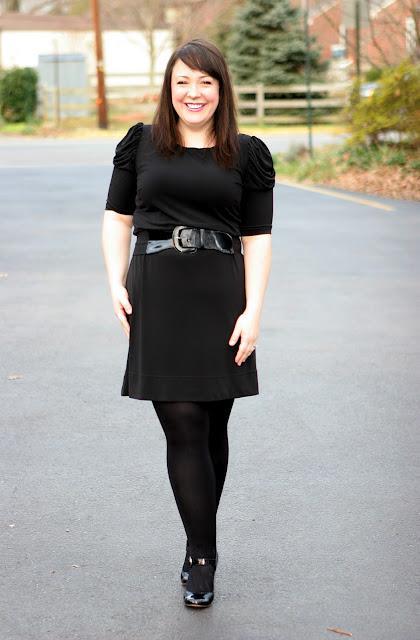 Dress
- Eliza J
(similar)
Belt -
Lauren by Ralph Lauren
Tights
- DKNY
Mary Janes
- Nine West
(similar)
Jacket -
ASOS
Clutch
- Boutique in Rehoboth Beach
(similar)
- it has a strap to make it a foldover crossbody or a square larger crossbody
As I mentioned in a recent post, wide belts are a great way to make too-big clothing work for your current figure. This dress is a 14 and while it nicely skimmed the body here, it's now shapeless on my figure. Big belt to the rescue!
I have wanted a biker jacket since... well forever. I still have mine from high school, but it's a weird silhouette with dolman sleeves and padded shoulders. While I desperately wanted a biker jacket, I couldn't justify spending more than $175 on one. Now that winter styles are going on sale, I started finding jackets in my pricerange, but rarely in styles or sizes that would work for me. I had never shopped with ASOS before, but saw they had a Leap Day discount on everything, including sale. I ordered a leather biker jacket, and on a whim also ordered this pleather one. While the leather one is really nice
(in fact, nicer than many I tried on twice its price)
, it's not what I was looking for, and I needed a petite version. However this one was a pleasant surprise and now a new addition to the wardrobe!
ASOS Biker Jackets

Follow Me | Twitter | Facebook