On Throwback Thursdays, we here at PriceScope celebrate the jewels of our past. Every day on the Show Me the Bling! forum, Community members share their new bling for us all to enjoy. We've accumulated over a decade worth of fabulous additions from our members. The community at PriceScope is like no other and it's awesome to get more chances to cheer for each other!
Throwback Thursday is posted each week on the PriceScope Facebook Page. On the last Thursday of the month, we will share them all in one post so that everyone can enjoy them.
November zoomed right through and we're here again visiting the Throwbacks for the month. We've enjoyed the bling of the past while cheering and celebrating the current pieces shared in the forums. We're so thankful for all of you that visit, share, and help out in the community. The group of people that has come together here is pretty stellar and that has fact has been maintained over the years!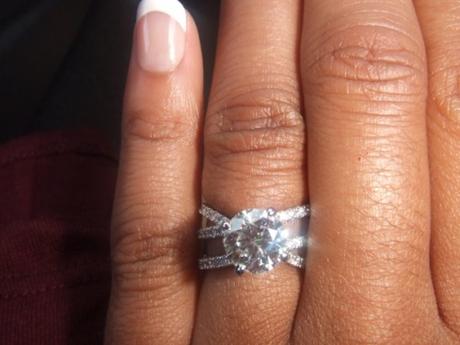 Dreamer1116 shared this stunning diamond engagement ring 2009. These high school sweethearts got engaged on a romantic carriage ride. It was straight out of a Hallmark movie! This gorgeous ring though, sets it apart! They found PriceScope and used the knowledge that they gained here to make better decisions about their purchase. Ultimately, it saved them a lot of money most likely, and they got a ring that is truly beautiful! I love that setting, the twist look where the bands meet is my fave. We hope that they still love this ring, and it's still worn in health, wealth, and happiness! Thank you for sharing it with us!
STATISTICS:
The Stone: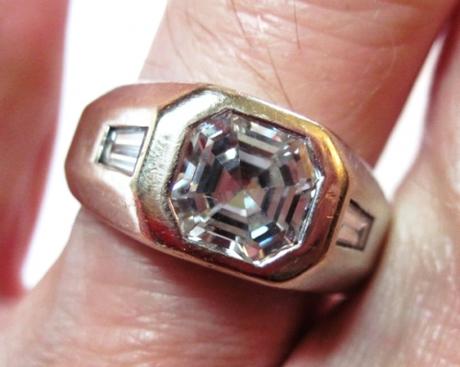 Pkanawha shared this gorgeous Asscher cut men's diamond with us in 2011. We don't get as many men's pieces and we love to see them! This Asscher is beautiful, and per pkanawha is eye clean when not magnified to the extreme. It's a lovely ring and we hope that he has continued to love it in the years since!
STATISTICS:
Asscher Cut Diamond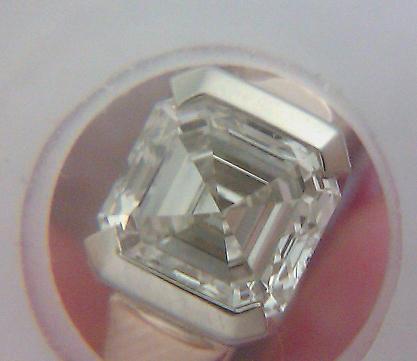 D & T shared this dazzling custom Asscher cut semi bezel split shank diamond ring with us in 2011. Back to back asschers, we were feeling the square cuts apparently this month (even if we've had ovals on the brain.) This ring is magnificent and we loved the pictures of it's being created. Those progress photos are always super cool and we love to see them! We hope that you still love this ring as much today as the day it came home.
STATISTICS:
Carat Weight: 1.35
Color Grade: J
White gold Semi Bezel, Gold Shank ring size 4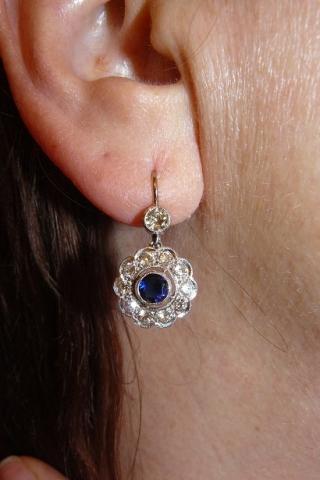 Cushioncutnut shared these stunning platinum sapphire and diamond earrings with us in 2012 and they still stand out. The color is deep and lovely, the floral shape is gorgeous, and the size is perfection on her. We are having some gift wish list inspo here to be sure. We hope they are still looking as lovely as when these snaps were taken!
STATISTICS:
1″ long
1/2″ wide.
.50ctw in sapphires
1ctw in diamonds.
We are so lucky that the PriceScope Community loves to share their gorgeous pieces with us, it's so great to get to look at all this beauty! November is on its way out and we are heading into the last month of 2021, can you even believe that? We hope that you've enjoyed these November Throwbacks, we sure have!
If you are ready to show off your pieces with a community that will cheer on your jewelry finds old and new, join the PS Community for FREE today!
Written by Kayti Kawachi