June 1st would have been Marilyn Monroe's 86th birthday, so in honor of the infamous actress's birth week, we are looking back at one of her most sparkling, jewelry inspired moments moments : The JFK Dress.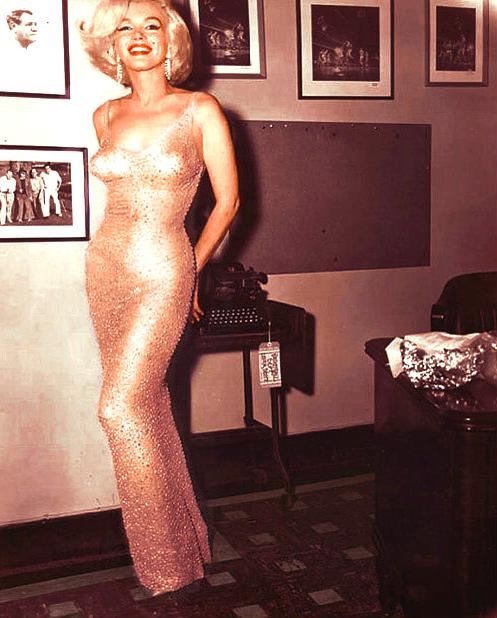 While everyone may have gathered in celebration of John F. Kennedy's 45th Birthday on May 19, 1962, it was Marilyn Monroe's dress that was most celebrated that night. Marilyn Monroe graced the stage in a sheer, flesh-toned, full-length sheath dress that was encrusted with over 2,500 rhinestones that were elegantly set in a rosette motif.
The dress itself was so tight-fitting, that dress designer Jean Louis, had to literally sew Marilyn into the dress moments before the evening's festivities.  With Marilyn's almost white blonde hair and the silver sparkle of her dress, Marilyn became the ultimate platinum blonde bombshell and has left her permanent mark in American cultural history.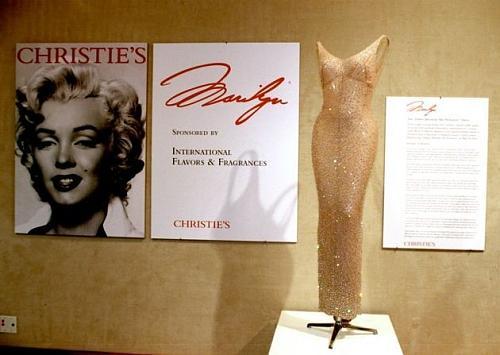 In fact, this famous dress was still making headlines 30 years later. On October 27, 1999 during a Christie's live auction Marilyn's famous birthday dress sold for over $1,150,000, making it the most expensive dress ever to be auctioned. It's easy to say diamonds really are a girls best friend!