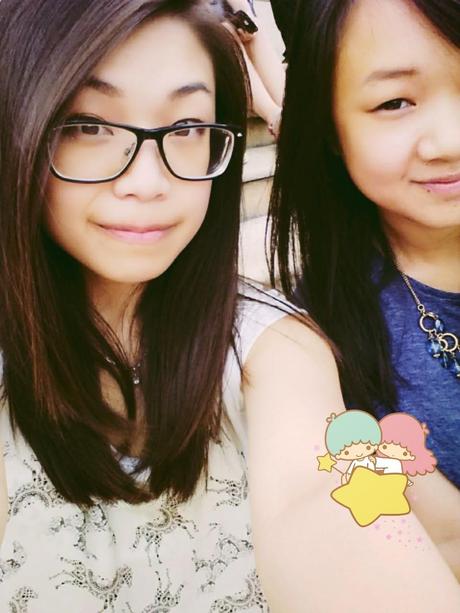 A snap from summer 2014, post-Hyper Japan and pre-sitting in Hyde Park until it got cold. Cheers London.
I wanted to write a Throwback Thursday for last year, today. I had quite a tumultuous yet defining year in 2014 and there are so many stories to be told that haven't quite made it out of my mind or out of screenshot-heavy WhatsApp conversations!
This snap is from when I decided to take my sister to HyperJapan. She applied as a photographer – proud big sis moment – and I went as press for Aesthetic (R.I.P.) and we got to spend the day together being professional sisters. I also bought an Alpacassa and Lily got to meet Babybutter so it was a winner all around.
Actually whenever I look at this set of photos, I remember how stupid we felt sitting outside Earl's Court (also R.I.P.) taking selcas and wondering when this craze of taking photos of ourselves all the time began. I remember feeling grateful that I could treat my favorite girl to a working-leisure day in London, feeling out of place because I hadn't cosplayed, feeling pretty pleased about my outfit and also feeling pain in my stomach from laughing at the woman who kept accidentally photobombing us.
Louise a.k.a. Babybutter has some strange obsession with the Royal Family and Buckingham Palace so we also went there to snap my outfit photos and so she could admire the architecture (she studies it now!) and wish for the Queen to pop up.
Just a small memory that might sound insignificant but this was a fun day!