You probably thought another hip hop song or boy band joint was about to drop, but you see how I flipped the script right there?!  See how diverse I am?  Just completely changed the throwback jam game right before your eyes.
A few questions though,
1.  Is this the most unsexy, unappealing video ever?  I mean, two chicks, overdressed, without makeup dancing awkwardly in front of the camera?  Doesn't make sense.
2.  The guy, what the HELL is the guy doing in the video?  Did he sneak into the taping and they just said screw it and let him ride?
3.  This picture: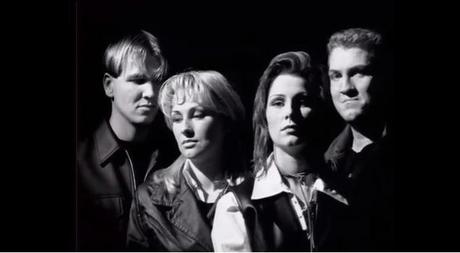 Hey guy back left, creep much?