Camera trapping is a valuable tool to sample the presence of species in an area. These data can be used to determine population densities, factors affecting distribution, interactions between species, biodiversity levels and much more. The Primate and Predator Project has been camera trapping in a 60 km2 area around Lajuma since 2011 and is gaining invaluable information from this work. In 2014 Katy Williams launched much wider camera trapping grid which covered almost 10,000 km2 to determine brown hyaena occupancy as part of her PhD. Through this work, which spanned from April to August 2014, 52 different species of wild mammals and 18 different bird species were photographed. The diversity of species and the beauty of the images inspired Katy to launch Through the Lens, a photography exhibit to share, educate and celebrate local wildlife.The exhibition was funded by the Earthwatch Shulman Award 2013 / 2014. PPP Research Assistants, Tessa Chesonis, Shannon Finnegan, Sophie Tuppen, Philippa Goff, and Hannah Birrell, helped Katy to produce and organise the exhibition.
The exhibition was launched at 6 pm on Friday August 22nd in an empty shop in Makhado Crossing Shopping Centre, Louis Trichardt (Makhado). The landowners who hosted Katy's camera traps were invited to have the first look. It was a really nice evening and an exciting start to the exhibit. The exhibit will be in Makhado Crossing and open to the public daily between August 23rd and September 6th. From September 7th to 20th the exhibit will be on display at Delicious Coffee Shop in Alldays. Please stop in and have a look if you are in the area. Entry is free.
We are very grateful to the following people and organisations for supporting Through the Lens: the Earthwatch Institute, Oldrich van Schalkwyk, Makhado Crossing, Davonnies, Delicious Coffee Shop, Leach Printers and all the landowners who were involved. Thank you all so much!
Here are a few photos of us setting up the exhibition space and of the opening night...
Photos below were taken by Philippa Goff and Kyle Stuart.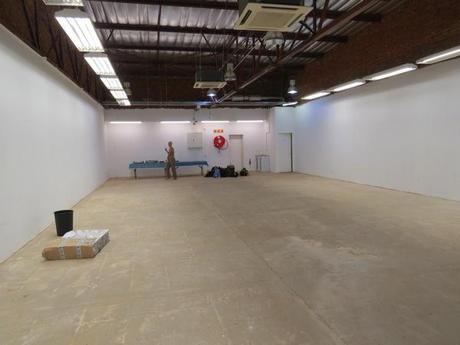 This is what the empty shop was like when we arrived.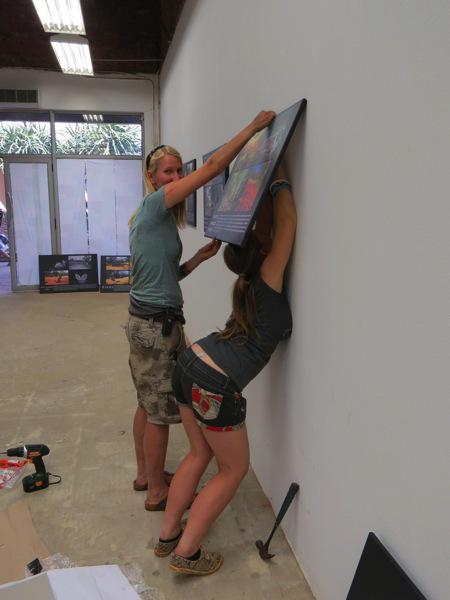 Hanging 19 canvases is harder than you would think. We had to come up with some interesting techniques!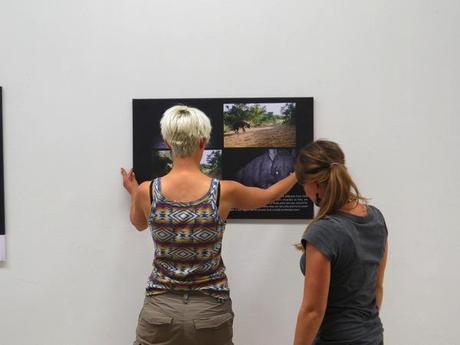 Is it straight? I think it's straight.... Are you sure it's straight?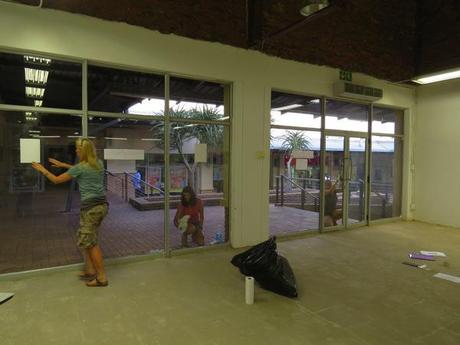 Cleaning the shop windows and hanging signs.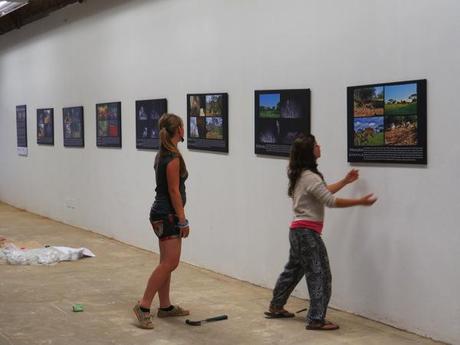 Finishing touches.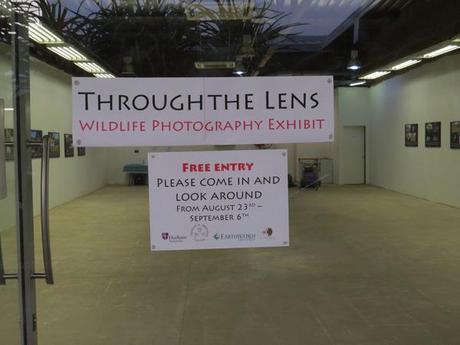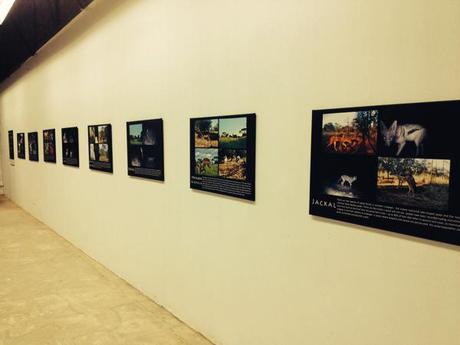 It's ready!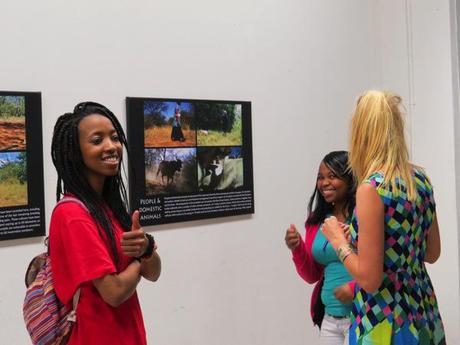 The opening event on Friday night. Everyone loved the photos.
Browsing the gallery.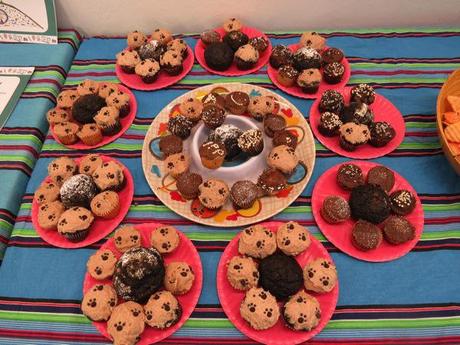 Sophie's amazing cupcakes were a hit.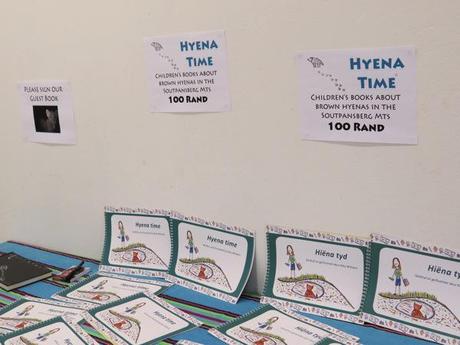 We sold copies of Hyena Time in English and Afrikaans to raise money for the project.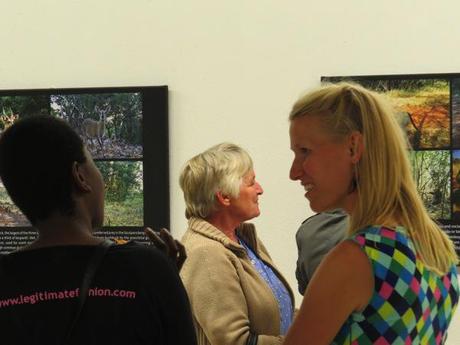 Chatting to guests.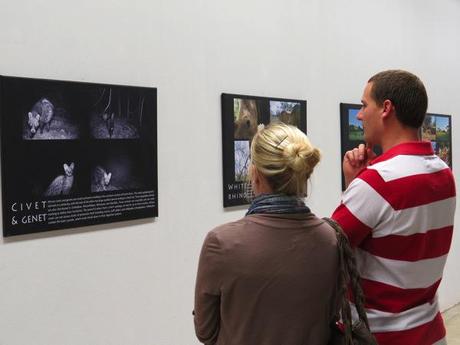 Admiring the artwork.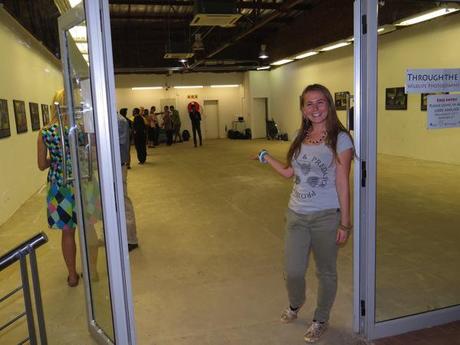 Please do stop in and visit the exhibit over the next few weeks in Makhado or Alldays if you can!