Good morning, Everyone!
A couple of days ago, Faire Collection asked me to join them in celebrating their 5 year-anniversary of artisanal partnerships from across the globe. Faire Collection is a lifestyle brand of fair trade accessories located in New York. On their website, you can find stylish and trendy artisan jewelry from different countries which combine the authenticity of the country of origin's heritage with a chic New York City influence. Amanda Judge, the Founder & CEO travels around the globe to ensure that when designing these artisanal pieces that New York City and the country of origin are in sync.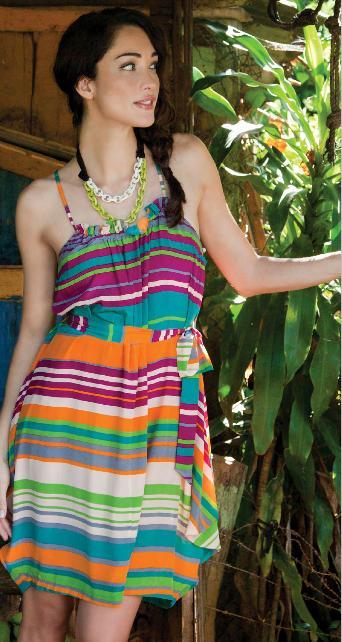 There's nothing I love more than discovering new brands.  As some of you may already know, I am a jewelry fiend, and knowing that this company supports and helps reduce poverty in disadvantaged communities is the icing on the cake in my celebration with Faire Collection.
In honor of the anniversary, Faire Collection has put a handful of accessories on sale (50% off 4/24 – 4/28), making for a perfect Thrifty Thursday to share with you all. See below for my favorite handmade jewelry pieces and click here to view all 5 year-anniversary sale items.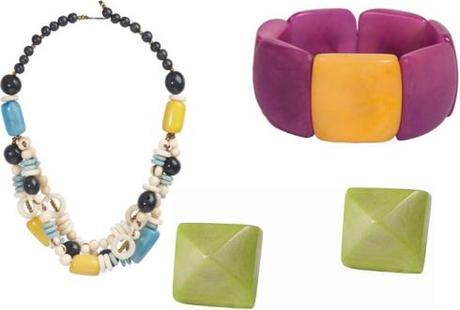 1:
Miranda Necklace – Ivory, Orig: $84
Now: $42
2: Accented Bracelet – Berry/Lemon, Orig: $30 Now: $15
3: Spiked Stud Earrings – Leaf Green, Orig: $22 Now: $11

Facebook

 | 

Instagram

 | 

Twitter

 | 

bloglovin'

 | 

Pinterest
Filed under: Accessories, Fashion, Thrifty Thursday