Three?  Did I need THREE shawls, the husband asked.  Well, yes, I did.  Started August 2, 2012 and completed August 27, 2012 in 100% cotton: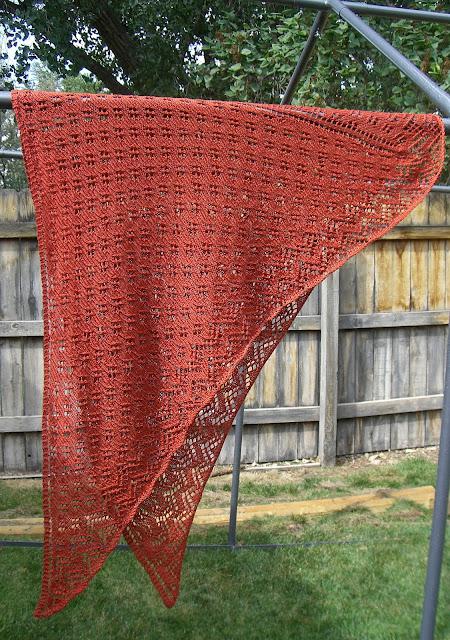 close up of the lace: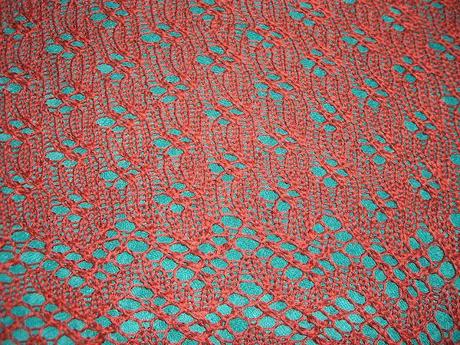 It blocked out at 86 inches at the widest point by 36 inches in length.  It is Wendy D. Johnson's Seriously Simple Shawl and is a free pattern found here on Ravelry.



Then on to another shawl I knit in June, July and finished on August 1, 2012, the Different Lines Shawl by 

Veera Välimäki

: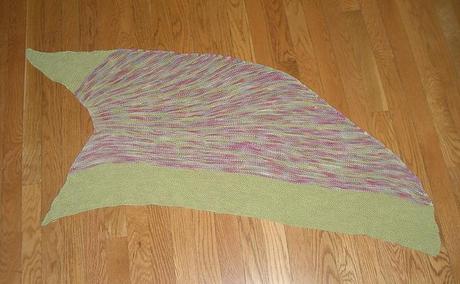 And lastly, the WINGSPAN: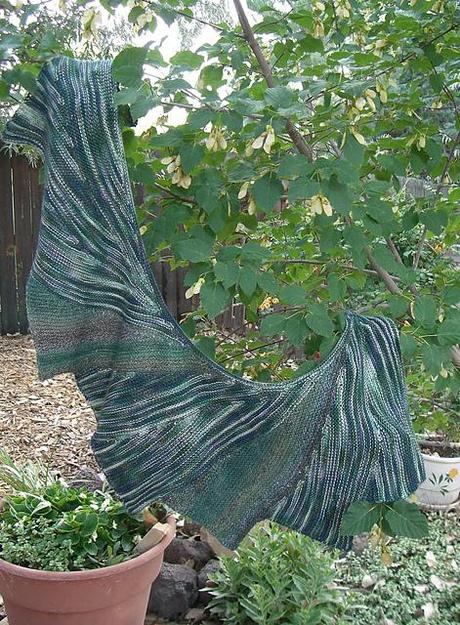 This pattern has been worked up 4,280 times at the writing. I knit it from June 27 to July 23, 2012.

This pattern is 

by 

maylin Tri'Coterie Designs; it is a free pattern and can be found here.
Just documenting some summer knitting; waiting for cooler weather to wear this neckware.