You might have always wanted to have an aquarium at home but never had the imagination to be able to see where one would work best.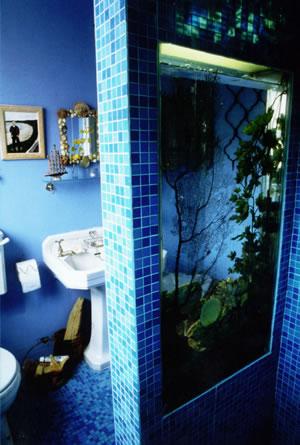 Most people put their aquariums in their dining rooms, but this is the easy option, and there are far more original, innovative places where you could place a fish tank that would really help to finish the room off and make it something special.
If you're struggling to come up with original ideas, don't worry; we've come up with our three favorite rooms to put your aquarium in.
The Bathroom: Enhancing the Natural, Aquatic Theme
Probably the most unlikely of all the rooms in your house to put an aquarium into is your bathroom, but just consider it for a second. With a small, glass aquarium like the ones available from All Pond Solutions, you'll be able to create that tropical, aquatic bathroom theme that you've been trying to achieve for so long. Additionally, most bathrooms look very similar, with predominantly white and blue color schemes. By filling your tank with gorgeous tropical fish, you'll be able to add a range of different colours to your room, making it that little bit more unique.
The Living Room: Stealing the Attention away from the TV
The second room we really think you could consider putting your fish tank in is your living room. You might think that this is a bit of an odd choice because a fish tank is generally considered a feature, and could distract people's attention away from the TV. Naturally though, we think this is a positive thing, as living rooms don't necessarily have to be about the TV – it's about living in a communal space which features around some focal point.  An aquarium would be a great focal point for your living room and would help tear your kids away from the TV.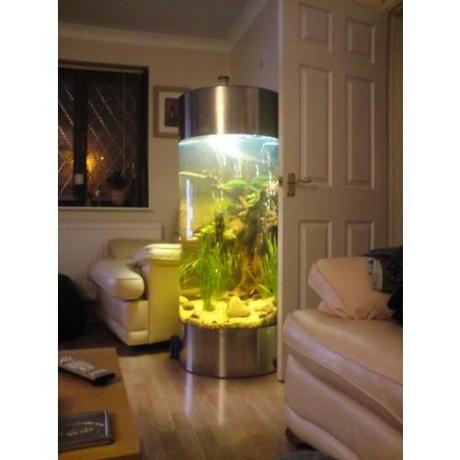 The Bedroom: Creating a Peaceful Atmosphere We All Need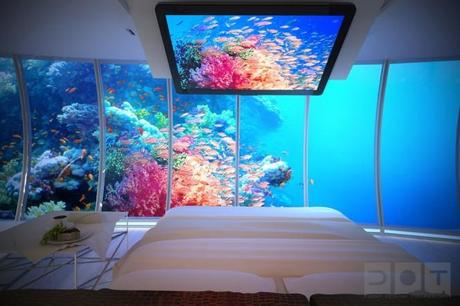 On a final note, you could put your aquarium in your bedroom. You might at first think this is a bad idea, however, as you won't be able to get to sleep because of the darting about of your fish. However, the opposite is probably truer, as the moving water will create a calming sound, and you can turn the light on your tank off to prevent it keeping you awake.
So there you have it: some original innovative rooms in your home to put an aquarium.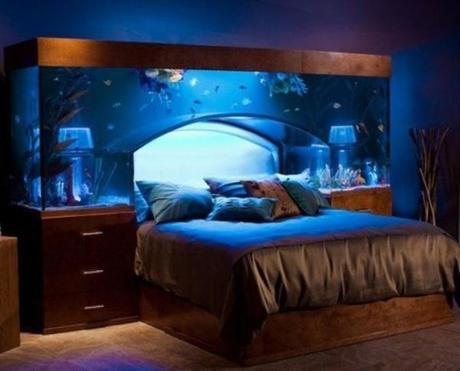 Which one is your favourite?