DC Editor Adam writes…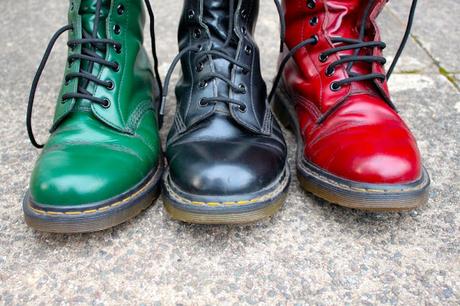 I'm out-and-about today leading THREE walking tours with London Walks. Feels good to type that.
I call it The Triple.
(Those of you who have seen the classic 1956 movie Trapeze with Burt Lancaster, Tony Curtis and Gina Lollobrigida may get the reference – the triple summersault is the acrobats' holy grail in that movie. Here's the trailer…)

The Triple in my case is a little nearer to ground level. Today it's…
Village In Piccadilly 11am
Old Westminster 2pm
Jack The Ripper 7pm
If you click the links above there may well be a couple of tickets left – booking is essential for the strict Track & Trace protocols that I follow in line with my Good To Go certificate from Visit England.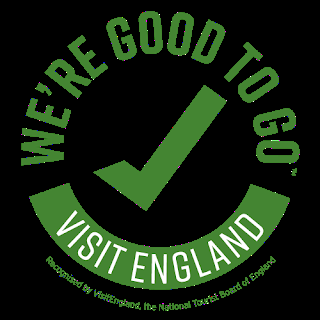 (Bookings are handled via my online shop Pay A Tour – NO booking fees.)

In normal times, Thursday is always my busy day for walking tours and I'll find myself doing The Triple at least once a month.
I look forward to it – leading the tours is fun and rewarding and I meet lovely people. 
The gaps in between are fun, too – I spend them researching new tours, taking photographs for my photoblog or filming for the various clips of mine that you see on social media.
All on foot.
Being up on my hind legs and walking with a purpose every day is something that I have greatly missed during lockdown. The toll on my mental health has been heavy indeed – I'm sure that I'm not alone in this. 
On another day I'll blog about depression and walking and the coincidence of how I stumbled into the walking tour business – for me they are all related. 
For the moment, compare my walking stats for the end of February 2020 just before lockdown…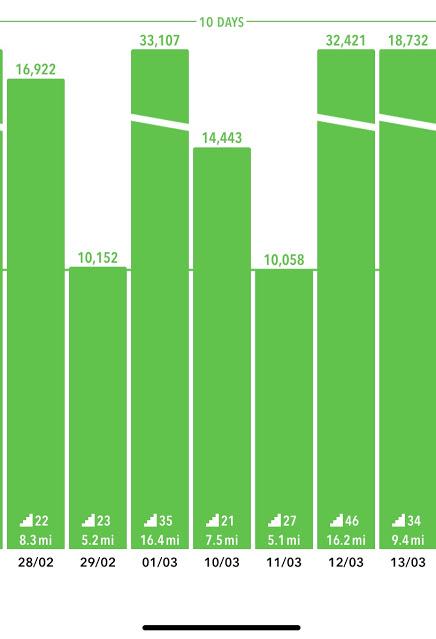 … with those of mid March during my intense period of devising Virtual Tours…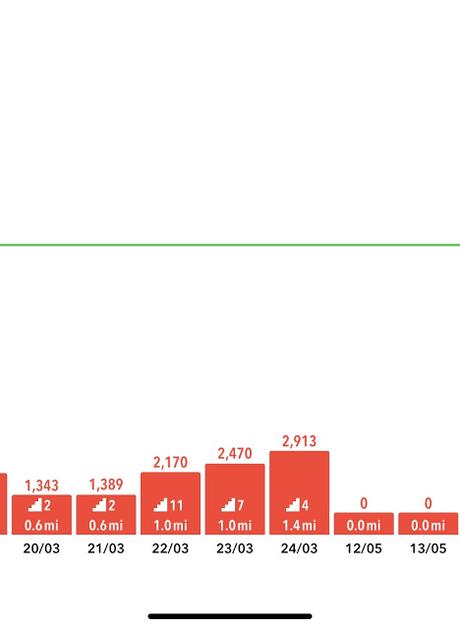 Don't even START me on my abusive relationship with the biscuit tin. 
I'm SO looking forward to being out-and-about today – I hope you can join me if not today, then very soon. There has never been a better time to see London so empty and quiet.
Wish me luck!



In the meantime, here's a post from my archive all about The Triple. This post was first published in January 2017…
It's January and, once again, thoughts turn to fitness and shedding a few pounds after the Christmas binge.
Luckily, my job as a tour guide has a built-in fitness plan.
Thursday is usually my busy day and today was no exception.
The day starts with a brisk quarter mile chasing a eight-year-old on a scooter on the school run…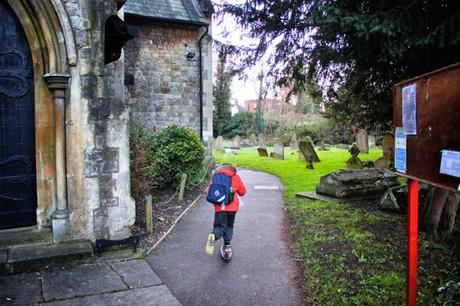 … and from there it's another quarter mile to the tube station. An easy half mile before the day has even started.
The first of today's three walking tours was Inside Covent Garden which, by my reckoning, clocked up some 1,700 steps…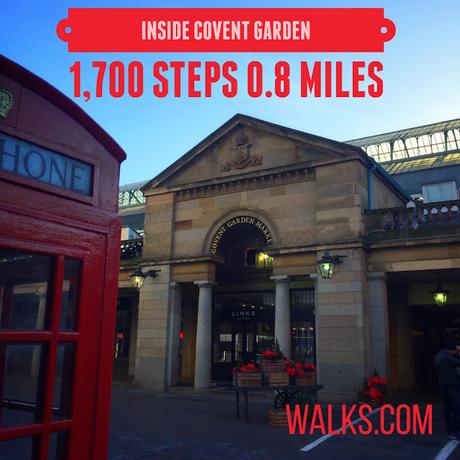 At Covent Garden tube I used the steps…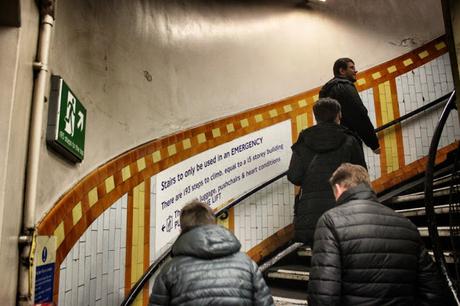 Confession: I walked down NOT up!
Alighting at Hyde Park Corner I hopped a Sadiq Cycle to Kensington (1.5 miles), snapping this shot along the way (it was the perfect winter day for walking)…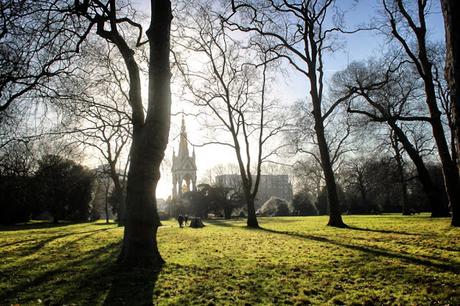 Then it was on to the Kensington walk, which broke the 2,000 steps barrier…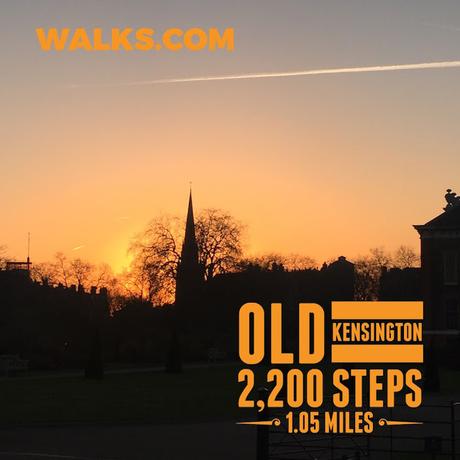 Another Sadiq Cycle back to Hyde Park Corner (another 1.5 miles)…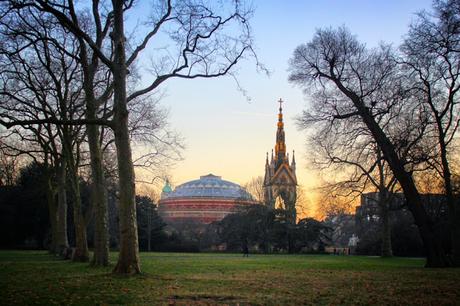 … in brisk wintry conditions…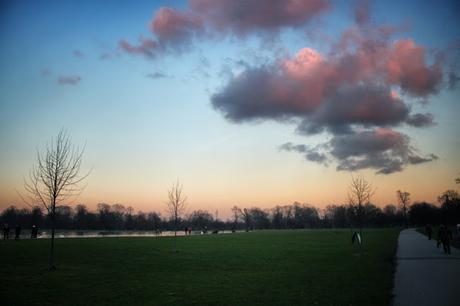 Then on foot from Hyde Park Corner to Tower Hill via the West End and along the river, my favorite "commute" of the week.

The final tour was Jack the Ripper, at 1.4 miles and 2,900+ steps the longest of the day…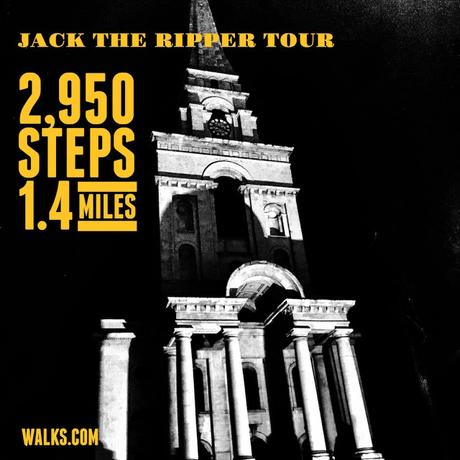 Bringing my total for the day 34,000+, just over 16 miles covered!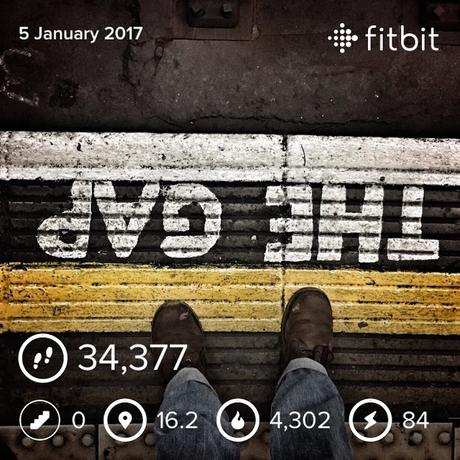 Here's my full schedule for the rest of July - click HERE or the button below – walking tours are listed in RED with virtual tours listed in blue. If you have any queries, or if you'd like to book a private tour – please do not hesitate to drop me a line.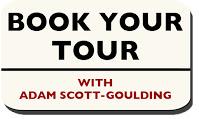 Keep In Touch…