Three Hot Drinks in a Single Cup / Tea-Coffee-Chocolate Shake
Posted by sila on March 8, 2011 · Leave a Comment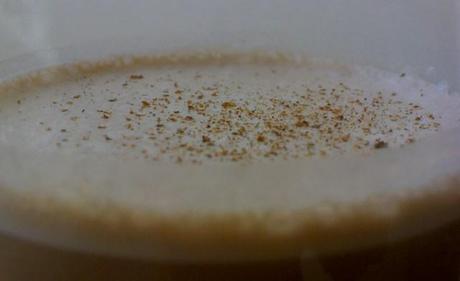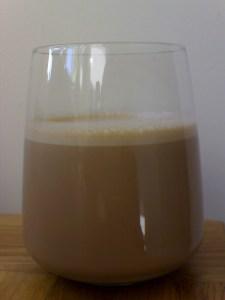 All Three Hot Drinks in a Single Cup - tea, chocolate and coffee as shake
Each coffee-house decides on a concept with which it intends to set itself apart and be successful. Some wish to serve their neighbourhood as coffee-houses, caressing souls on a daily basis, while others wish to simply make money. I have visited fabulous ones, some so specialised that they only serve coffee – not even tea. These may consider themselves strict missionaries, expecting much from coffee. There are also some going even further and supplying not even milk or sugar to accompany the coffee. In other coffee houses you may drink coffee, tea and chocolate, although the least of them are truly able to serve all three well, so that the customer feels gratitude before and after paying the bill.
If the coffee-house is an honest and dedicated venue, it is possible to obtain a fabulous coffee, a wonderful tea and a magical chocolate.
Today, suddenly, I decided to mix all three hot drinks in a singular cup. Inspiration is at times accompanied by a balanced intuition. That is how I came about an agreeable composition, even though in one or two points improvement may still come.
2 1/2 teaspoons sugar
1 teaspoon sencha (green tea)
1 teaspoon espresso
150 ml cows milk
50 ml coconut milk
1 dash Angostura (additional)
some nutmeg or/and cinnamon powder (additional)
With as little water as possible dissolve the green tea and cocoa. I prefer a strong tea and allowed it 5 minutes to infuse. You may dissolve the sugar here as well. When this mixture is cold, mix it with both milks in a shaker for about 15 seconds. If desired, add a dash of Angostura and nutmeg or cinnamon on top.
.