Hi Huneybees,
;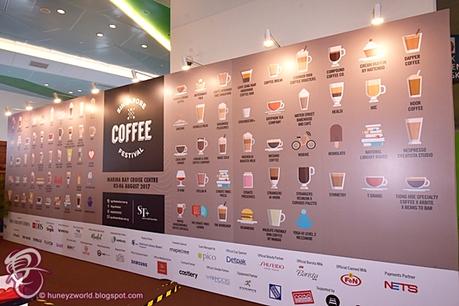 No, no, no! I am not referring to the event organizer The Straits Times, title sponsor DBS, nor the 80+ independent exhibitors spread across two floors at Marina Cruise Centre!!
Rather, the true benefiters at Singapore Coffee Festival (SCF) 2017 can be categorized into 3 (three) groups - Prospective Cafe Entrepreneurs, Coffee Enthusiasts, and Private (Grab / Uber) Drivers!!!

Benefiter #1 - Prospective Cafe Entrepreneurs

While the festival serves as a fantastic opportunity for coffee players and baristas to showcase the coffee industry here, it is a perfect knowledge-gathering ground for any Huneybee who wishes to jump on the cafe bandwagon to becoming a cafe entrepreneur.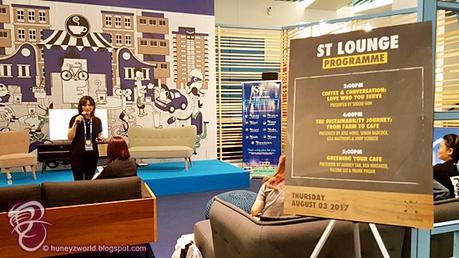 One of the most valuable knowledge for any prospective entrepreneurs is to pick up those lessons learnt by others before them and The Straits Times has enabled just that by organizing a string of talks at the ST Lounge with industry players, including successful cafe start-up entrepreneurs, to share their insight of the industry, their experience and the challengers they have had overcame.
This, in my opinion, is far easier and faster way for all prospective entrepreneurs to identify the potential pitfalls of a café start-up, which otherwise would require them to gather through conversion with the like-minded exhibitors, whom may not always be represented by café owners.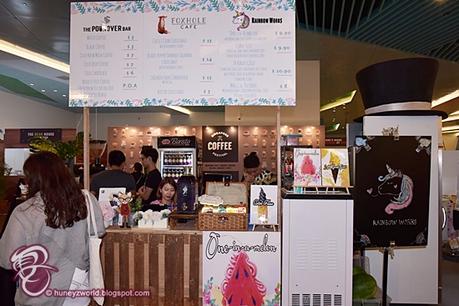 Another reason why a prospective cafe entrepreneur will greatly benefits from attending this year's SCF is the number of cafe players represented at the festival, including a sizeable foreign exhibitors.
These local and foreigner exhibitors are not just the potential competitors for the prospective cafe entrepreneur but also serves as a source of idea of the type of coffee products that he/she can replicate and/or further improvise for his future cafe.

Benefiter #2 - Coffee Enthusiasts

While there is no prize for figuring out that the next group of benefiters at Singapore Coffee Festival (SCF) is the Coffee Enthusiast, it is also important to note that not all events or festivals are organized with attendee at heart; more often than not, organizers are targeting what's in the attendees' wallets instead!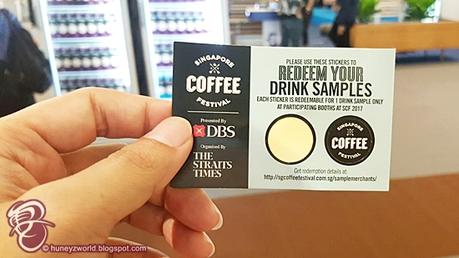 To an occasional coffee drinker like my younger brother, paying SGD 18 (after DBS/POSB or ST subscriber discount) for two sample-sized coffee is simply crazy but NOT to a coffee enthusiasts like your truly Queenbee!
As a starter, a self-proclaimed coffee enthusiast must be "seen" at all importance coffee related events including SCF. There is a valid reason for it - Bragging Rights! In such a niche consumer event like SCF, exhibitors would certainly take the opportunity to lunch their latest product to achieve maximum publicity and to gather consumer reaction and at this year's festival, I have seen many such launches including "DRIP COFFEE FOR A WEEK" - 7 single served coffee drip bags - by Chye Seng Huat Hardware Coffee Bar aka CSHH, Kaya Cream Muffin from Cream Muffin by Hattendo, and Singapore's first cold brewed sparkling Tea (hijacking the coffee festival...) in three different favours by Gryphon Tea Co.. For a coffee enthusiast who is building a credible social media network, this presents a great opportunity not-to-be missed, to be the first few to share these new discoveries on all his/her social media platforms. Snap, hashtag, tweet, etc.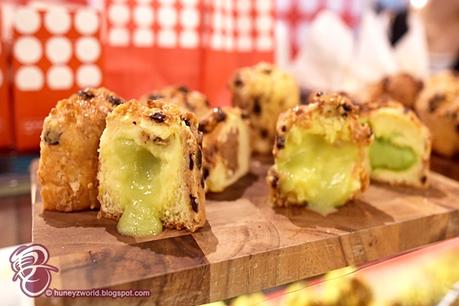 Singapore Coffee Festival also presents a rare opportunity for coffee enthusiasts to sample many difference coffee products under one roof as well as to discovery new indie cafes or coffee joints to hang out. One such discovery for me is the Shiseido Café, located at Takashimaya, that serves very good cheese cake and La Ganache (a delicious nutty pastry!!) on top of its imported Japanese brewed coffee. Contradict to my initial belief, this is a full fledged cafe and not a pop-up cafe or a coffee corner to serve the waiting customers of Shiseido Cosmetic.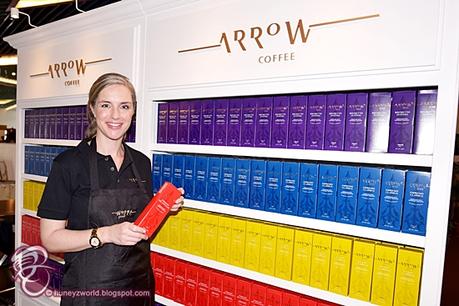 The other product worth mentioning is a cheaper alternative coffee capsule for existing Nespresso users by Arrow Coffee, a local start-up e-commence company. Packed in a box of 10 out of Netherlands @ 45cents per capsule, the capsules can be purchased online and delivered to your home in 4 (four) most popular favours.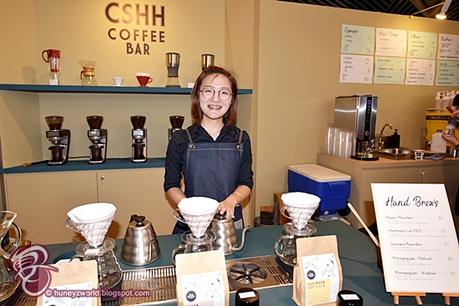 The biggest benefit, in my opinion, for all coffee enthusiasts is the valuable knowledge they will pick up at SCF through the participation @ The Lab, where presentation on brewing  a perfect cup of coffee to sensory of coffee are shared at scheduled timing.
Another way to learn more about coffee is to speak directly with any barista at the festival. There are many of them around and I was delighted to meet up with Ms January of Cream Muffin by Hattendo and Ms Sherry of CSHH, who otherwise will be too busy for a conversion while they working back at their respective outlet.
Benefiter #3 - Private (Grab / Uber) Drivers

While the new home for Singapore Coffee Festival (SCF) 2017 is definitely bigger and more scenic (sea view), it presents some logistic inconvenience to potential festival goers and hence creates an opportunity for private drivers and taxis!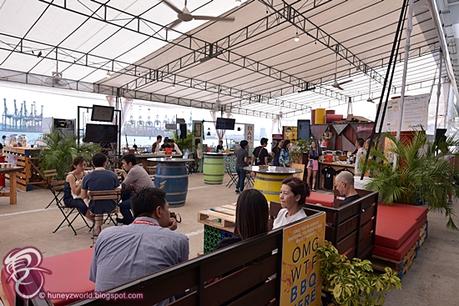 With 9 out of 10 people who I spoke to have nether heard of Marina Cruise Centre nor have been to the place before, and the fact that SBS Transit 402 is the only one Bus Service that serve the area starting from either Tanjong Pagar Station (Exit C) or Downtown Station (Exit C), and the nearest MRT (Marina South Pier) to Marine Cruise Centre still require festival goers to travel by foot for  another 600m, private drivers are poise for good business, especially over the weekend where the size of the attendee is expected to peak.

So Huneybees, which group do you fall in?
The second edition of Singapore Coffee Festival is organised by The Straits Times and presented by DBS, at Marina Bay Cruise Centre, from 3rd to 6th August 2017, at SGD 22 or SGD 18 if you are ST subscriber or DBS/POSB cardholder.
For more information, visit www.sgcoffeefestival.com.sg .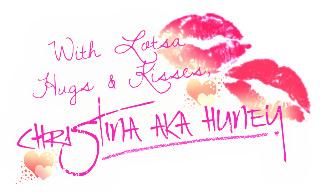 Don't forget to stay tuned to my blog / like my blog's Facebook page / follow me @huney_84 on Twitter & Instagram  for the latest updates!
http://www.huneyzworld.blogspot.com