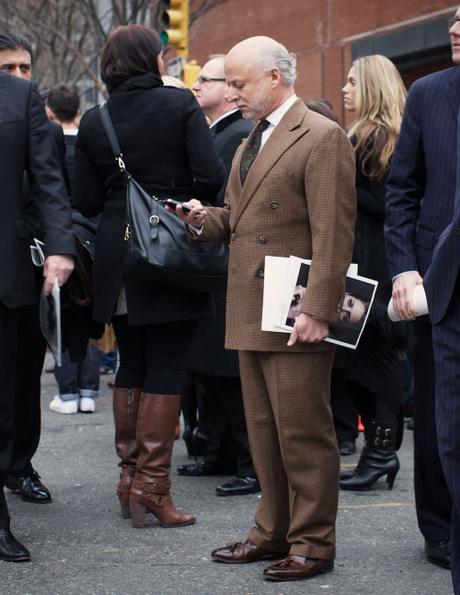 If you're looking to get some fresh footwear this spring, there are three really good sales going on right now. 
The first, and maybe the best, is at Club Monaco. Take 30% off already discounted items in the sale section (no code required, although FREESHIP will get you free shipping on orders over $150). That brings these Allen Edmonds snuff suede chukkas down to $188; calfskin penny loafers to $132; and shell cordovan penny loafers to $321. There are also some really nice Trickers boots, including some Chelseas, selling for $279, as well as Buttero sneakers for $188. 
Not to be missed, however, is the stuff outside of Club Monaco's footwear section. See the Drake's scarves and grenadine ties starting at $90; Golden Bear leather jackets for $433; and Levis Vintage Clothing jeans, including the useful 1947 501 cut, for a jaw droppingly low $118. Along with their third party brands, I think Club Monaco's house label knitwear is worth a look. I'm suspicious of the cashmere, just because it's hard to sell good cashmere at this price, but the merinos are a solid value. Hard to beat the basic crewnecks, for example, at $55. From my experience, they hold up pretty well.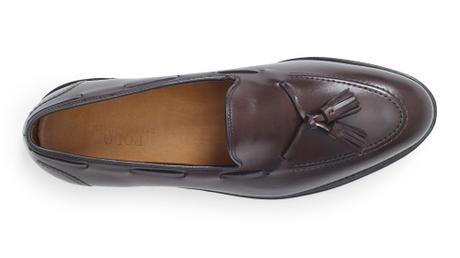 The second notable promotion is at Ralph Lauren, where you can take an additional 15% off already discounted items in the sale section with the checkout code PRIVATE17. The chukkas, wingtips, and penny loafers here are great, but my favorite is the tassel loafer – what Ralph Lauren calls their Shanley model. Christian at Ivy Style wrote about them last year and, like him, I think they're one of the best tassel loafer designs on the market. 
The problem with most tassel loafers is that the strap holding the tassels runs high and straight across the vamp. As Christian notes, this gives the shoes a somewhat uptight look. The Shanley, on the other hand, has a strap that runs lower and looser, letting the tassels themselves rest farther down the shoe. To my eye, the design looks a lot more elegant, casual, and jaunty. I bought a pair last year and they're some of my favorite slip-ons to wear with things such as navy sport coats and tobacco linen suits. A great buy at $252. Brown here will be more versatile, although George at BRIO often wears black tassel loafers, which I think looks chic and modern.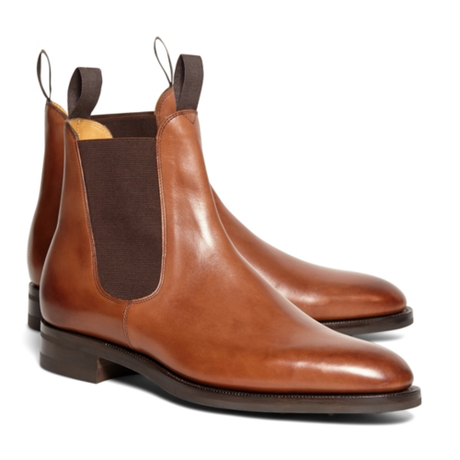 Finally, Brooks Brothers has some nice footwear in their sale section. These penny and tie loafers, likely made by Crockett & Jones, start at $388. If you're up for a bigger splurge, however, Brooks Brothers also has some discounted Edward Greens (a somewhat rare sight). The Piccadillys are a personal favorite with tailored clothing. The 184 last is just tremendously handsome and well-balanced, and I love that shade of brown for summer. These chestnut leather Chelsea boots, shown above, would also look great sitting under a pair of dark blue jeans.