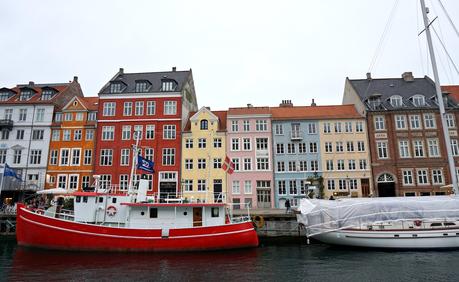 After spending six months of 2016 traveling SE Asia, I knew 2017 had a lot to live up to.
And so far this year is shaping up well; a road trip round southern Spain in May and a summer break to Croatia in August... but first things first. February saw my first trip to Denmark's capital, Copenhagen, with my gal pal Kat.
Back in October I read The Year of Living Danishly by Helen Russell and blogged about the revelation that was Living Danishly. Notably, the concept of hygge (it's definitely become clichéd now, right?) but also an insight into the Danish psyche and way of life. Since then, CPH has been top of my 'must see' list. 
Now, I'm not going to give you a run down of what to do in CPH. Kat has written an pretty thorough series on what to see, where to eat and how to do both of the above without bankrupting yourself - there's not much for me to add! That said, I wouldn't be being true to me if I didn't give a run down of the eats; yes, I am that superficially gluttonous. 
Toldboden - Bottomless brunch, you can have cheese for breakfast. 'Nuff said. 
Kalaset - Heavenly pancakes in a funny little setting. Feels like a hidden gem, probably isn't!
Original coffee - The Danes do coffee well. Get your fix on the top floor of Illum for an amazing view.
Copenhagen street food - The duck fat fries at Papirøen (Paper Island) are other worldly. Try a smørrebrød for some traditional Danish fodder, and grab a fresh juice. 
Laura's / Lagkagehuset - Both of these bakeries fed me amazing kanel snegles (cinnamon rolls) so naturally I love them both dearly. 
Grød - Slutty porridge. Think caramel sauce, chocolate drops, peanut butter, apple-vanilla compote. Yum. 
And that, my friends, is a wrap!